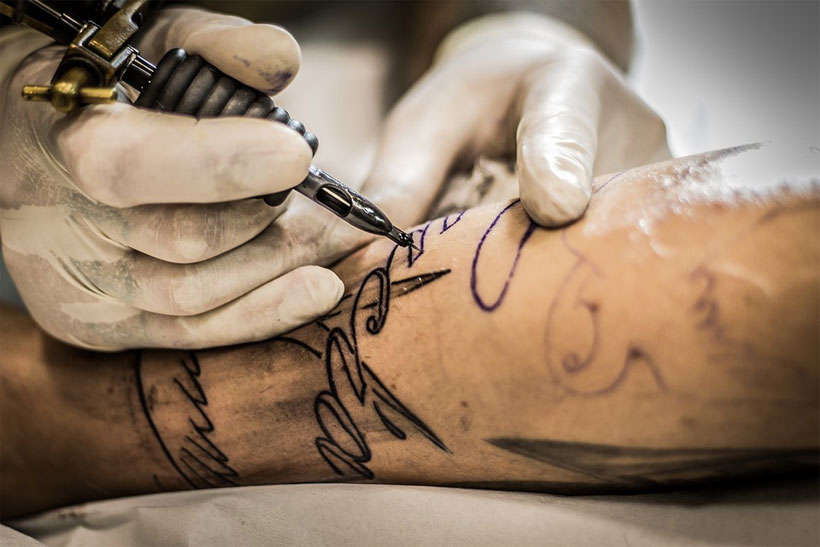 Having your body inked with tattoo art is a big commitment. The fact that it will appear permanently on your body is one scary thought, right? Well, it's definitely a big decision to get a tattoo and you'll either love it or regret it once you do.
Since many people feel very strongly about tattoos, it makes it even harder to get a true sense of what to expect and their excitement can often cloud our own judgement. Unfortunately, many of us don't fully think things through before taking the plunge and adding that permanent addition to our skin and life.
If you are considering getting inked, here are some of the main pros and cons of getting a tattoo so you can make an informed decision. Believe me, you don't want to regret this one!
The Pros of Getting a Tattoo
Getting a tattoo can certainly be a rewarding experience. There is a reason tattoos are so popular. Here are two of the most popular pros of getting inked.
1. A Form of Self-Expression
Tattoos provide you with a superb way to express your own individuality without saying a word. Whether you choose to show or conceal your tattoos to the world, you carry them as a wearer and they say something about you. Every tattoo design on your body is a strong statement of your beliefs, including the joy that the freedom of self-expression comes with which cannot be explained by those without them. This applies whether it's a representation of a belief system or representation of unique individuality.
2. Tattoos Open a Door to a New Community of Enthusiasts
While it'll be difficult for you to get a job on Wall Street or other official establishments, you could still explore some amazing opportunities presented by the tattoo community. Whether you wish to explore the alternative art scene or go to conventions, you can link up with the incredible community that is known to be quite supportive in times when the mainstream society will not consider it.
The Cons of Getting a Tattoo
There can't be dark without light, so getting a tattoo has its share of drawbacks just as well. There's a reason why laser tattoo removal is so popular these days. Here are two of the biggest cons of getting inked.
1. The Potential for a Tattoo to Cause Major Regrets
You may feel certain now that having a word or image inked on you, especially if you feel passionate about it. Make sure you don't get something you'll end up regretting later. For instance, some ladies have had their boyfriend's names tattooed only to regret the decision later.
The ink borne by some people is often a painful reminder of dark periods in their lives, they'd rather forget. Dr. Ramandeep Sidhu says laser tattoo removal is a technologically advanced procedure that allows more and people to have any unwanted tattoos removed, as the procedures offer a second chance through the removal of what is now perceived as undesirable.
2. Health Risks
One of the major concerns of getting a tattoo is the health risks often associated with it. For example, some people are allergic to the tattoo ink used. Remember, it is a chemical that will be permanently added to your skin and it is possible that you may suffer serious allergic reactions to the ink. Always check before you decide to get tattoos. Transmittable diseases and other infections can also spread through the medium. Thankfully, however, modern outfits nowadays only use sterilized needles. Furthermore, they are required by law to maintain high safety and cleanliness standards.
The Bottom Line
Like any other decision you make in life, choosing whether you can live with tattoos or not isn't something anyone can force on you. It is important that you carefully weigh the pros and cons and make an informed decision on your own.
About Shannon Clark
Shannon holds a degree in Exercise Science and is a certified personal trainer and fitness writer with over 10 years of industry experience.