Introduction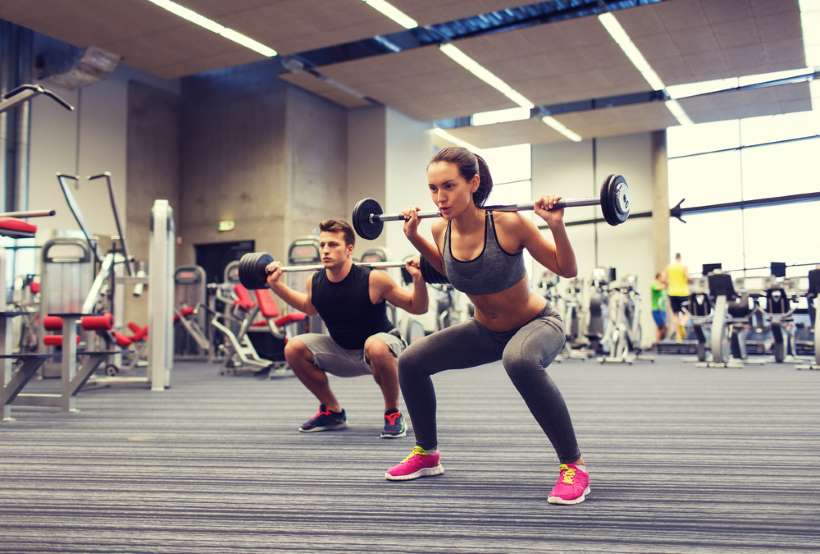 People are becoming a lot more health-conscious these days, and, as a result, the number of gym businesses have grown as well.
Despite having the same equipment and nearly similar perks, not all gyms will be on the same level.
That's because those who are kicking it are well aware that aesthetics and services are just one part of the equation.
They've also made sure that their gym marketing strategies are on point.
Why Digitize Your Gym
Nowadays, people can conveniently access the Internet from almost anywhere. Just a decade ago, computers and laptops were the only ones needed to go online, but the advent of smartphones quickly changed how the whole world, most especially businesses, navigate the digital landscape.
Thus, you're bound to find a majority of your target clients browsing their phones during a regular day. With a solid digital marketing plan in place, you can take advantage of the Internet's convenience and get more people to sign up for a membership to your gym.
Getting People to Engage with Your Gym Business
You may already have great goals, plans, and service offerings in mind, but all of those will just go to waste if much of your audience remain unaware of your venture. Your loyal clients may already know how awesome your gym is, but if you want to widen your reach, you'll need to step up your game and meet your target market over the World Wide Web.
This gives you a huge opportunity to get to know your audience better, and vice versa. When they can see for themselves what exactly sets you apart from your contemporaries, they'd be more inclined to walk over to your gym and check out what the buzz is all about.
Eight Tips to Further Improve Your Gym's Online Presence
Are you ready to pay closer attention to your online marketing efforts? Listed below are eight tips that can further help you improve your gym's online presence:
#1. Provide Your Gym's Basic Information
People are always looking for information before they get into something new. Aside from providing your address and contact details, potential clients also want to know the following:
Sign up procedure
Membership inclusions
Available gym classes (if you have any)
Class times
List of trainers and a description of their specialties or experiences
List of gym amenities
Oftentimes, people have to contact you to ask about these things. However, if you can give the aforementioned information before they even have to ask, then you're off to a good start.
#2. Know Who Your Target Market Is
Before you finalize your marketing plan, it's important to first define who your gym's audience is. Does your gym specialize in bodybuilding? Is it a haven for crossfit enthusiasts? Or, is it a 24-hour gym that wants to target those who are working odd hours?
You have to know who exactly you're catering to because marketing strategies will differ depending on your branding and your audience's needs. You'll have to come up with content that speaks to your customers on a personal level.
#3. Use Social Media to Your Advantage
The fitness industry is something that will greatly benefit from visual content like photos and videos. After all, sharing amazing "before and after" visuals is an effective way to convince people that your gym's fitness plans really work.
Instagram, for instance, is a great place to share food and inspiring fitness photos. It's also a convenient platform for sharing photos of your gym staff and introducing them to your potential clients. This way, your audience will know that you're legit.
#4. Launch a Great Website
Websites are especially helpful if you're trying to target local clients. By properly applying SEO (search engine optimization) strategies and building an aesthetically-pleasing website, you're bound to exude a good impression upon anyone who lands on your website, whether deliberately or by chance.
#5. Post Helpful Content
If you're a small gym business, content marketing is one of the best ways to attract your customers' attention. Despite people's shortened attention span, many of them are still interested in reading blog posts that can help them overcome their respective fitness issues. Sample topics that you can discuss include:
Diet plans for those who wish to trim down their body fat percentage
Recommended exercise equipment for particular body parts
Best workouts for certain fitness goals
Gym updates or guest posts from fitness experts
Although the conversion rates may not be immediate, posting regular content will help customers see that you're in touch with their most common problems, and that you're there to help them find the best solutions.
#6. Encourage Members to Post Reviews on a Third-Party Website
People will always be interested to see what others say about your business. Although Facebook allows reviews to be posted, it's still recommended to welcome reviews from third-party websites like Yelp or Google to ensure that bad reviews don't get removed.
#7. Offer Special Referral Deals
One of the best ways to grow your gym membership is to offer referral deals to your current members. This is usually done by offering discounted fees or service upgrades when their referrals also sign up for a membership. This can be set up as an online incentive where sign-up emails are sent to the members' families and friends.
#8. Sell Appealing Gym Merchandise
Gym staff usually have uniforms to cement your gym's identity among its customers. But, what if your members also want to "wear" your brand as a means of promoting your gym to other people?
Although gym merch can easily be regarded as another money-making scheme for your business, it's also a way for members to express their loyalty to your brand without having to say anything. And, if your merch looks great, people are more likely to assume that your services are, too.
Conclusion

Fitness is no longer difficult to market like it was before. As more people begin prioritizing their health, it's all just a matter of establishing your appeal and authority to your target audience. If you apply digital marketing strategies that are appropriate for your gym, it will not only improve your online engagement, but it will also boost your offline numbers.
About Shannon Clark
Shannon holds a degree in Exercise Science and is a certified personal trainer and fitness writer with over 10 years of industry experience.