Introduction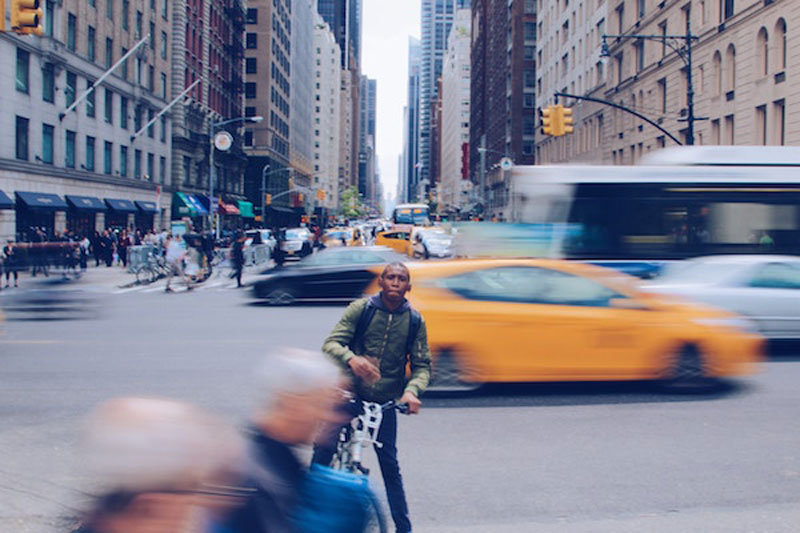 You are aware of the basic advantages of physical activity- weight loss, extra strength and little stress.
How about if you're offered some money for it?
Just picture this: you rake in extra cash monthly and there is no need to switch jobs or wait for a promotion and the accompanying salary increase.
Rather than wait for a salary increase from your employer, wouldn't it be better to increase your income yourself with your free time while staying healthy at the same time?
It's not necessary to be a knowledgeable entrepreneur with a business degree or to be good at writing code before you can achieve more while engaging in routines that are healthy. A
ll you need to do is get into opportunities that are commensurate with what you can do and how well you do it.
Four Awesome and Healthy Ways to Make Money
I come across people who deliver stuff with Uber Eats or doordash bikes daily in the city. You can turn this to a great part time job to make more money on the side and also stay healthy while at it. Bicycling is my favorite hobby, and that is why it is the first suggestion on my list.
Do Food Delivery Using Your Bike
Do you own a bike?  You can make extra money from food delivery.
You can do it in the mornings or evenings or on the weekends. There is a myriad of apps for delivering food like uber eats or doordash which lets you draw your schedule by yourself to enable you earn more money at your own convenience.
You can make deliveries with your car, scooter or bike depending on your city's rules and regulations. Although, I advise you make deliveries with your bike because it's a good way to stay healthy and earn more money at once.
It's appealing to me that you can be self-employed by helping people get what they want while going through the city and staying fit.
Play With Dogs and Earn Money From It
Walking dogs is one amazing way to rake in some money and stay healthy concurrently.
In cities especially, a lot of people need help walking their dogs and pay well for the service. Many people have resigned from their 9-5 jobs to begin a dog-walking business full-time.
Walking dogs is becoming one of the well-known side hustles that pay, little wonder though:
You earn quite a lot of money
It's a great work out activity
It's not rigid at all
It is thought walking dogs is an amazing way to meet your other half
You make use apps that helps you make arrangements to get the animals, walk them for a while and then take them back home.
Some of the most popular dog walking apps and side hustles include working for Rover or Wag.
You may have to walk the animals two times daily per dog and a walk is nothing less than thirty minutes- say one hour, isn't it just perfect for your health?
Set Up a Blog On Health and Fitness
You can set up a blog on health and fitness to earn extra as well as be fit yourself. You'll also motivate other people to live healthier as they go along with you on your fitness journey – one stone, two birds knocked.
There is a wrong notion about setting up a fitness blog and it is that you must be in top shape before you start. This is a huge lie. A fitness blog can be put up to get people to follow your journey to physical fitness or how you go about losing weight or changing your diet to something healthier.
Before and after stories are all-time favorites of readers and if you add passion to your turf, you'll achieve a lot as a blogger.
But, best of all, you're likely going to be working out consistently yourself since you've positioned yourself in a role to help others live healthier lives. You've got to walk the walk to talk the talk!
Another great benefit of starting a fitness blog (if you're successful that is!) is the opportunity to travel while you earn. Traveling and living abroad opens you up to new and exciting opportunities, not to mention, traveling is generally quite physical.
Become a Tour Guide
Want to get paid to interact with cool people and show them around some great places in your local town or city? Becoming a tour guide is your ticket.
Whether it's showcasing a local museum, taking people around a city or local trail on a mountain bike, there are quite a few tour guide gigs around, especially if you live in a big city or popular tourist destination.
One of my friends used to take people around Portland, Oregon on a city tour and he walked many miles each and every day.
Becoming a tour guide can be a rewarding experience and a great shakeup from the typical cubicle grind.
Conclusion
In today's connected world, there's no good reason why you have to be stuck in a cubicle to make some extra cash. Opportunities abound!
In fact, you'd be surprised just how many "healthy" jobs are out there that can completely pay your bills, or at the minimum, greatly supplement your existing income.
I've just scratched the surface here too. These four our my own personal favorite "healthy" gigs but there are so many opportunities to choose from.
Improved health and wealth can be had at the same time.
So go ahead, break free from your comfort zone and go seek out some of these new and exciting "healthy" opportunities!