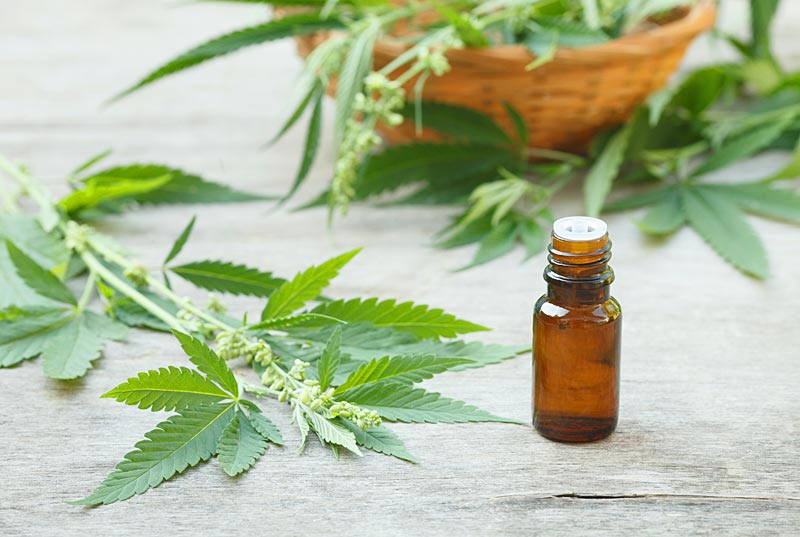 CBD oil is not new to most individuals, especially marijuana users. CBD is one of the primary ingredients among over 60 compounds found in cannabis. The compounds tend to vary in different plants. CBD oil is the short form of cannabidiol oil, which is a natural compound in hemp and marijuana. CBD can be extracted from the flowers, leaves, and stalks. In this CBD blog, we will see the significant benefits of CBD oil, especially when it comes to pain relief.
Five Benefits of Using CBD Oil
CBD is a non-psychoactive compound found in both hemp and marijuana. Because of this, CBD is generally considered safe for just about everyone, including children.
Being that CBD is non-psychoactive, it has gained more popularity among users globally. And since CBD lacks the "high" effect produced by THC, which is the primary psychoactive compound found in cannabis, CBD offers pain relief without any mind-altering impact.
But the benefits of CBD oil don't stop here, so let's take a look at five of the primary health benefits of using CBD oil.
#1. Reduced Negative Effects of THC
A great benefit of CBD is how it can lessen some of the adverse effects of THC. With the use of CBD oil, it provides natural protection against the impact of powerful marijuana high. Numerous studies and blogs have shown that CBD oil reduces the intoxicating effects of THC. Some of these effects include memory impairment and paranoia. Moreover, it counteracts sleep-inducing elements of THC, which is a good explanation why some cannabis strains are known to improve alertness.
#2. Reduces Vomiting And Nausea
According to a 2013 CBD review published in the British Journal of Clinical Pharmacology, found CBD to possess antiemetic compound which reduces vomiting and nausea; anticonvulsant that reduces or suppresses seizure activity; antipsychotic for fighting psychosis disorders; anti-inflammatory, an antioxidant which helps to mitigate neurodegenerative disorders; antitumoral and anti-cancer compounds.
#3. Reduces Stress To The Brain
Another review in the journal Frontiers in Pharmacology gives a concise description of how the CBD works on the section of your brain responsible for different functionalities such as memory, learning, navigation, especially in stress-induced situations. Furthermore, frequent use of CBD oil can aid in the prevention of the destruction of brain cells commonly caused by schizophrenia.
#4. Non-Addictive
The other reason and benefit why CBD oil keeps getting popular among the aged and the young are its non-addictive elements. You can use it to relieve pain without worrying about addiction creeping up.
#5. Treats Epilepsy & Other Health Conditions
There was a study done by the FDA which has approved a CBD-based drug to treat two types of epilepsy: Dravet and the Lennox-Gastaut syndrome ( Epidiolex). This realization can help to alleviate seizure problems for both the adults and kids over two years old.
Medical researchers are also working to see if it will help deal with arthritis. Some HIV patients admit that the frequent use of CBD oil even helps to relieve mild and intense nerve pain.
As you can see, the potential medical benefits of CBD are numerous and more will likely be discovered by the scientific community as marijuana continues to go mainstream.
Conclusion
Even though CBD oil has shown great promises as a medicine, some extracts of CBD are still illegal in many sections of the globe. These CBD extracts with high percentages of THC are still considered a schedule one drug in the USA and a schedule two drug in Canada.
That being said, CBD oil extracts with lower levels of THC are widely accessible. You can order these extracts online or purchase them in your nearest medical dispensary.
Some people prefer to mix the oil extract in their favorite drink or food for more flavor, while some take it without any additives. For affordable and straightforward pain relief, CBD oil works best though.