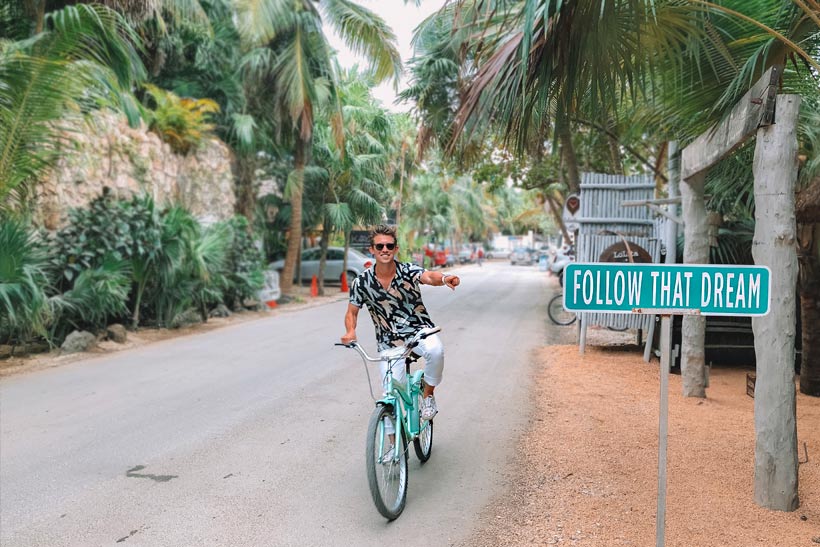 Being an entrepreneur is an experience like no other. Every day is completely different, as you are faced with novel challenges that you have to provide solutions to.
Stimulating as this may be, the fact remains that entrepreneurial adventures are very stressful. If this stress becomes acute, then you risk other health issues that can cause you to get sick and permanently leave your business.
In order to prevent such a scenario from occurring, you should adopt several routines that will help you stay healthy and safe at the same time during all the challenges entrepreneurship throws at you.
Early Bird Catches the Worm
You know how executives like to jog, swim or ride their bike at the break of dawn? Well, there is a good reason behind such queer behavior. One of the biggest downsides to being an entrepreneur is the fact that you are always short on time. You work all day and it is hard enough to include time for loved-ones into the itinerary but you have to make room for physical activity.
Getting up early, therefore, has the power to boost you right from the very start for a successful day. You needn't engage in heavy lifting at the gym early in the morning because sleep has a direct impact on your performance. It is better to wait until the afternoon to hop onto your bike or take a dip in the swimming pool. If you wake up early and get all things done as soon as possible, then you are bound to have a one-hour window in your schedule for exercising.
You're Not Alone
Provide that you're not a solopreneur; you are definitely not the only one feeling the pressure to perform. Other people, whether they are your family members (spouse or child) or simply employees, are also going to be stressed out. Strangely enough, you can use this fact to help each other by providing psychological support. If they know how you feel, then emotional support on their side and a few words of encouragement might the thing that you need to keep you going.
Furthermore, you can use the power of numbers. The people you work with can become your gym-buddies or you can enroll together in a Yoga class as a group. Not only will it be fun to do these activities together but you can get a group or company discount. Who said staying fit had to cost a fortune!
Sharing the Load
The biggest source of stress during your business operation is the fact there is so much responsibility for a single person to handle. However, you don't have the option to share this responsibility and projects because other people in the company are already overloaded with work like you. The gap can be filled with mentors and various advisors from the industry. They needn't necessarily be employed at your form but you can solicit their services in the time of need.
What is more, you can outsource the legal and the financial companies who specialize in helping entrepreneurs such as yourself. For instance, business disputes take up a whole lot of time and nerves, so why not hire business dispute lawyers to deal with rowdy and untrustworthy business partners and clients? They will take the load off your back by dealing with conflicts that would otherwise cause you a lot of stress, negatively affecting your health. Remember, you're a businessman, not a lawyer, accountant or an electrician, so try to outsource (your problems) as much as possible.
Constantly On the Move
Any office worker can teach you about the importance of constantly moving. Sitting for too long can cause back problems regardless of how comfortable the chair is. This is the main reason why you should constantly stay on the move as this is the best physical exercise you'll ever get! Even if your own a food truck and have to stand or sit all day, find some way to walk around. If there is delivery necessary, sometimes you can execute it on foot. Another solution is to take the stairs instead of the elevator or opt to cycle rather than drive to work. By staying constantly active, you decrease the chance of gaining extra kilos that will be hard to shake off later on.
How to Go About Exercising
We mention how cycling, jogging, swimming, and exercising are all great activities to enjoy in but how do you know what weights to use in the gym, for example? A business owner doesn't have time to learn in detail about food supplements so they can benefit from a concise supplement guide available online. Furthermore, you could get a personal trainer to help with the exercises in the gym. If your enterprise is profitable, don't hold back from investing some of that money into your health. If you want to be successful in the future as well, you need to stay healthy and safe.
Peace of Mind with Travel Health Insurance
Visitor Insurance is one of the best things to get before you consider traveling, especially if you are head to or from another country. There are a lot of things this type of insurance can take care of which makes it so beneficial. The best plan should be able to take care of a number of expenses. Traveling to a location that you have never been to before opens up the opportunity to adventure — giving you a chance to experience something different that you aren't used to. Being insured is great piece of mind as you travel. We highly recommended entrepreneur's abroad insure up before embarking on a journey of a lifetime. Remember, maintaining your health and healing quick is the best ROI for your business. The sooner you can get back to doing what you love, the sooner your visions become reality!
The Bottom Line
Instead of getting sick because your lifestyle as an entrepreneur, you can actually benefit from it. The key is to take care of your health and safety as they were a business goal that you have to meet. You are not alone in this effort, as thousands of other entrepreneurs worldwide are struggling to balance their daily workloads with the time they spend exercising.
About Jason Spencer
Jason Spencer has a tremendous enthusiasm for all facets of health, fitness and physical performance that stems from an athletic lifestyle from childhood. Jason was fortunate enough to compete in collegiate football and learned to love the challenges that physical activity placed on the body. As Jason progressed through his higher education and became increasingly aware of how science is applied to physical activity and how it reveals the benefits of exercise, he realized very quickly that he wanted to pursue a career that gives him the opportunity to teach others to compete, challenge, and push themselves towards something more valuable to them than anything else; health, fitness and self worth. Being a fitness professional allows Jason to do this for them and he is always incredibly grateful for that. Jason has a Bachelor of Science degree in Neuroscience from Muhlenberg College in Allentown, PA. Neuroscience and his acquired knowledge of the nervous system and muscle stimulation techniques has been extremely instrumental towards building a unique ability and feel for training the body for optimal form and function. As a personal trainer he is certified with ACSM (American College of Sports Medicine). He's also a strength & conditioning specialist with NSCA (National Strength & Conditioning Association). He has additional certifications in both kettlebell principles & techniques (Equinox), and Flexibility & Corrective Exercise (Swedish Institute of Health Sciences in NY). Jason has worked as a trainer and conditioning specialist in a variety of fitness facilities over the years such as: LA Fitness in Piscataway, NJ, the YMCA in Metuchen, NJ, and Equinox Fitness Clubs in New York, NY. He also does private in-home sessions all over the Manhattan area.