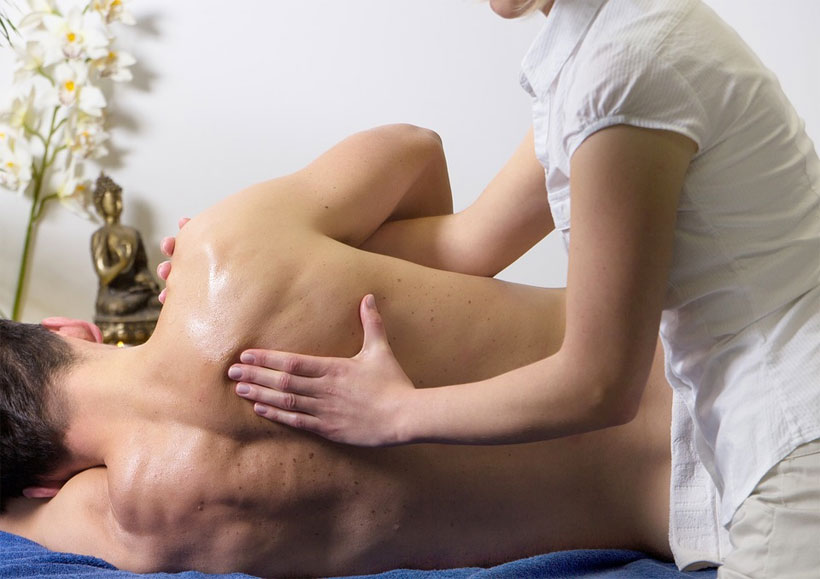 Unbeknown to most people, physiotherapy isn't just something for sports injuries and back problems. Physiotherapy is used to treat a wide variety of issues including sports and other injuries, sickness, and various disorders.
When done right, physiotherapy can treat many different problems that arise from injuries, aging or even illness. Physiotherapy also utilizes treatments like massage, exercise, and manipulation over surgery or medication.
This can all be done because of highly skilled and well-trained physiotherapists who administer a great variety of treatments to relieve pain, restore body function, and help lessen the effects of dysfunctions from permanent injury or disease.
What is a Physiotherapist?
The first step to understanding physiotherapy is to understand exactly what a physiotherapist is. In a nutshell, a physiotherapist is a person qualified to treat injury, disease, or deformity by physical methods such as heat treatment, exercise, and massage.
These professionals have trained and studied for endless hours to be able to administer the treatments they do. In Australia, for example, all physiotherapists are required to register with the Physiotherapy Board of Australia, and also need be in accordance with the data released by the board.
Physiotherapists can be found everywhere from hospitals to schools, to sports clubs. A physiotherapist will most probably be present at one of these facilities. The job of a physiotherapist can vary from day to day too. For example, on Monday a physiotherapist may assess a physical condition and help a patient by creating a treatment plan for them, and the next he or she may be re-teaching someone how to walk.
Physiotherapists are incredibly skilled individuals who are nothing short of experts in their field.
Types of Physiotherapy
Since physiotherapy can treat numerous conditions, there are different fields of physiotherapy for different kinds of conditions. These three fields are musculoskeletal, neurological, and cardiothoracic.
Musculoskeletal Physiotherapy
Musculoskeletal physiotherapy is a field that deals with arthritis, sprains, strains, back pain and the like. Most injuries that involve muscles can be treated with musculoskeletal physiotherapy, and also rehabilitation after surgery.
Neurological Physiotherapy
Neurological physiotherapy, on the other hand, is used to treat disorders in the nervous system. This physiotherapy can be used to treat Parkinson's disease, spinal cord injuries, and even acquired brain injuries.
Cardiothoracic Physiotherapy
The last type of physiotherapy is cardiothoracic physiotherapy, this deals with cardio-respiratory disorders such as asthma, chronic bronchitis, and other cardio-respiratory issues.
Things to Consider Before Booking a Session
While physiotherapy is a very effective treatment, there are still some things to consider before booking an appointment.
Pricing
The first thing most people will want to consider before booking a physiotherapy appointment is the price. In a perfect world we'd all simply just book the most qualified and highest rated therapist for the job, however, the money factor is a big one for the majority of us. Therefore, it is important that the clinic where you're booking therapy has a convenient pricing plan that works with your budget, or better yet, they accept your insurance plan which hopefully covers everything!
The Physiotherapist
The next thing to consider (should ideally be the first!) is your physiotherapist. Always look for a licensed therapist, there are numerous dangers with an unlicensed physiotherapist, which we don't dive into here. But instead of painstakingly looking through advertisements and websites for details about physiotherapy, you can just book your sessions through a health group such as Performax Health Group, where there are clear pricing plans and licensed professionals to administer treatment.
The Bottom Line
There are numerous reasons to opt for physiotherapy rather than surgery or constant medication, especially when the right precautions are taken. When done right and when used for the right reasons, physiotherapy can treat many ailments successfully.
Physiotherapists are very specific with their treatments, as each injury is unique. Because of this, there is a wide range of therapies that can be administered to a patient. From exercise programs, strengthening muscles to manual manipulation, all the way to various electrotherapy techniques, there are many types available.
Just remember that physiotherapy is unique for everyone, as there are so many variables involved when it comes to injury. But the bottom line is this, the benefits of physiotherapy are endless, and when done right, physiotherapy works wonders!