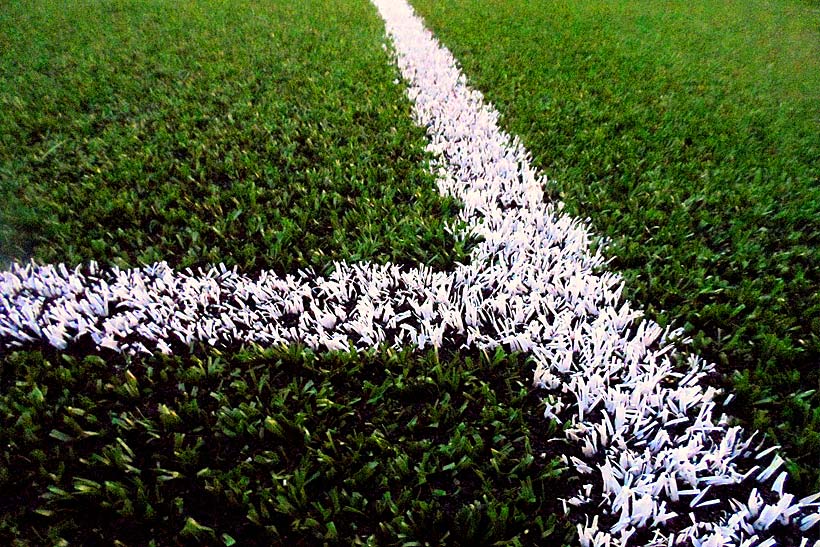 Sports and games keep our body physically fit, it also provides an ideal time to catch up with friends and enjoy ourselves. It is also a source of income for many people. When it comes to designing sports and games surfaces, safety is takes highest priority. There are numerous options to choose from when installing playgrounds surfacing. In the past few years, advanced and revolutionary soft surfaces have been developed to provide great quality sports surfaces to your school, club, college or leisure center. These sports surfaces are known as multi-use games area (MUGA).
MUGAs surfaces allow more than one sport to take place on the flooring. The games are dependent on the type of surfaces installed. Therefore there should be a compromise between the game's requirements.
These surfaces take safety a notch higher by improving performance. Due to the safety characteristics of the surfaces you and your playmates can play without fear of unnecessary injuries. Similarly, the material used suits different sports and games. In addition, it allows professional marking which meets safety requirement to ensure accurate and safe games.
While a muddy and unkempt playground is uninspiring, the right surfacing is a vital step to increase safety and enhance playtime. So what are some of the awesome soft surfaces to improve games and sports?
Here are three revolutionary soft surfaces suitable for enhancing games and sports time. Let's now dive in.
Artificial Grass
Modern sports turf surfaces are designed with the safety of the players at the back of the mind. It is designed to meet a high demand for rotation, slip resistant, stability, surfaces abrasion and traction. Artificial grass looks like real grass only that it provides high performance and consistency. These surfaces do not degrade in rain, wind, snow or sun hence offering more stable surface. Synthetic grass is suitable for any game or sport. In addition to safety features, it is visually appealing and lasts long. To create a softer surface modern synthetic turf has been modified to include deep granular infill material and higher pile heights. The softness and field design is also dependent on blade design, pattern, type of plastic and density. The design parameters impacts roll resistance and impact bounce.
Wet Pour Rubber
Wet pour rubber is two layered impact absorbing safety surface found in schools and local authority play fields. The top layer is made of EPDM rubber crumbs bound together by polyurethane binder. The absorbing quality comes from the base layer which is formed using rubber granules. Wet pour rubber is durable and can be installed in almost any designs to provide a seamless surface. The best part is that it comes in many colors. It is flexible has no edges thus it reduces the likelihood of injuries. Wet pour is low maintenance, porous and hard wearing product excellent for soft play. To work perfectly, wet pour surface requires a minimum thickness of 30 mm.
Rubber Mulch
Rubber mulch is made of shredded rubber and is usually installed on playgrounds.  The rubber particles are bound together by special resin to prevent movement, loss of particles and rotting. In case it rains, rubber mulch dries up quickly. It is porous, flexible, cost-effective and requires minimal maintenance. More importantly, rubber mulch provides a soft impact in case of falling thus reducing the risk of injuries. If you are looking for a playground that fits a low budget but provides a soft cushion in case anyone falls, then rubber mulch should be your choice.
Conclusion
When it comes to sports surface, safety is always at the top of the list. Thanks to advancements in construction sector nowadays, there are numerous safe options for playground surfacing. This includes artificial grass, rubber mulch and wet pour rubber. Depending on preference and need, one of these options will definitely fit what you are looking for. It is upon you to make the best choice. For more information, look at this.