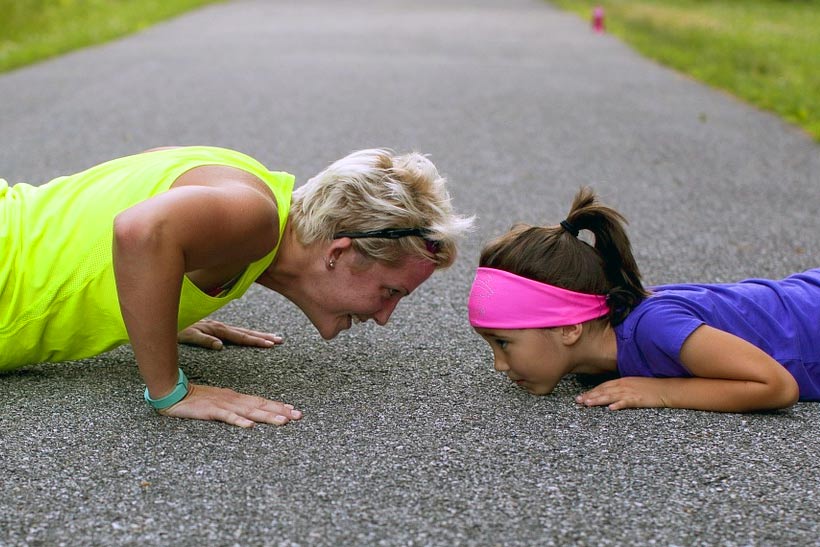 Congratulations on your new beautiful and healthy baby boy or girl! Your hard has paid off. Like any good mother, you've made sure you stayed healthy throughout your pregnancy by eating the right foods, getting adequate sleep, and staying fit. Way to go mommy!
Now that "the hard part" is behind you, it's onto raising your little one to the best of your abilities. Like most mothers, your maternity leave is going to fly by quick so there are things you will want to accomplish before heading back to work.
Besides losing some of the extra baby weight you put on during your pregnancy, you're also going to have to (if you haven't already) think about nursery furniture like drawer dresser and changing table to set up a functional and comfortable nursery. That's where this guide comes in…
To help you get your nursery quickly dialed-in so that you can use your precious time to dedicate to your new little one and hopefully towards some health and fitness before heading back to work, here's an awesome and affordable toddler dresser and changing table that I highly recommend.
Best Dresser: Delta Children Haven 6 Drawer Dresser
The Delta Children Haven 6 Drawer Dresser is my current favorite baby dresser. It's the one my sister bought when she gave birth to her first child.
The style is very traditional and the white color goes great with just about any décor. Being that the drawer has six drawers, you are going to have plenty of space for baby clothes, towels, diapers, and medicines.
Also, the drawer is made of solid wood so it will last from baby to the toddler years and even beyond. My favorite part of the design is the smooth metal drawer gliders which make it safe for the baby and easy for mommy and daddy to slide in and out.
There are also stoppers too that prevent the drawers from falling out on your baby, super important when they get into the curious stages of life.
Here's a quick highlight of the product's features and specs.
Product Features:
Features 6 spacious drawers with plenty of room for all of your baby clothing and nursery essentials
Streamlined design with clean lines enhance baby's space | Ideal for the nursery, kids' bedrooms, adults or living spaces
Made of strong and sturdy, solid wood and wood composites | Built to last for years of enduring use
Features smooth metal drawer glides with safety stops to keep little hands protected
Easy assembly
Product Specs:
Strong and sturdy wood construction
6 drawers with spacious storage
Smooth metal drawer glides with safety stops, easy-to-clean surface
Made of solid wood and wood composites meets astm standards
Easy assembly assembled dimensions: 47.50″(w) x 33.50″(h) x 19″(d)
Best Changing Table: Delta Children Eclipse Changing Table
Also by Delta Children, here's my current favorite changing table. It goes great with the Delta Children 6 drawer dresser, of course. And you guessed it; my sister bought this one too. It looks perfect in her nursery and gives her more space to store baby necessities. She uses it for blankets, toys and lotions/baby cleaning products.
Here's a quick highlight of the product's features and specs.
Product Features and Specs:
Contains 2 shelves, safety belt, top safety rails, changing pad
Includes changing pad. Some assembly required
Wipe clean with a damp cloth
JPMA certified. Wood construction, has a non-toxic finish
Assembled size (in inches): 35.25 (width) by 36.75 (height) by 21.50 (depth)
This item is eligible for free replacement parts. Contact Amazon Customer Service for more information.
The Bottom Line
With the average maternity leave lasting only 10 weeks, this doesn't give you much time to spend with your new precious one or get back into your best shape after pregnancy. As if being pregnant and bringing a new life into the world wasn't challenging enough, right?
Besides welcoming a new precious life into the world and coping with all the new challenges around that, you also have to set up a functional and comfortable nursery, and then before you know it, you're going to have to hire a babysitter to prepare for returning back to work.
If you haven't already bought a dresser or changing table, give one of these a try for I know you'll love them. You can then use that extra time you would have spent shopping for one to nurture your new love one and treat yourself to something nice.
About Shannon Clark
Shannon holds a degree in Exercise Science and is a certified personal trainer and fitness writer with over 10 years of industry experience.