Introduction
There are a plethora of free ways to promote and sell your company these days! A lot of this is true for individuals who work in the fitness business, which has been growing at a breakneck pace for the last decade or so. Businesses have benefited from marketing strategies that help boost Instagram follower growth. In today's saturated market, it's more important than ever for businesses and brands to engage with their customers in the most effective way possible.
Instagram is currently one of the most effective ways for gym and fitness studio owners to promote their business on social media. Using social media for marketing has simply become easier while we're all in this present state of isolation. So to help you amplify your Instagram follower growth, here are five tried-and-true tips.
Top 5 Tips To Boost Your Instagram Follower Growth
Gaining more Instagram followers is a terrific goal to set. But followers alone aren't enough to make an Instagram account successful. Gaining followers must be part of a wider strategy that is linked to your social marketing goals, business strategy, and target audience.
1. Use An Instagram Growth Service (Target The Right Audience)
First things first. Think about the type of person you want following you. Ask yourself: How old are they? Where do they live? What do they do for work? When and how do they use Instagram? Do they have pain points and challenges? When you dig deep to answer these questions, you're targeting the right kind of fitness people to reach on Instagram.
To get people who are most likely to give you a follow, go for organic growth. But growing your account organically takes a lot of time and focus, that's why you can use an organic Instagram growth service to get real Instagram follower growth for your account. You'll still be able to achieve organic Instagram growth.
2. Provide Value To Your Followers In Your Post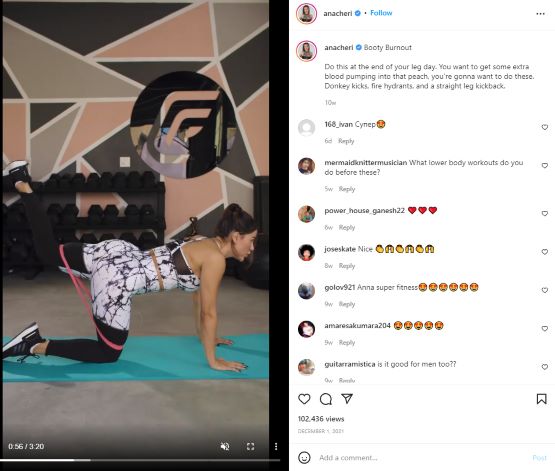 Becoming "Instagram-worthy" in the fitness world doesn't just mean that your feed is as visually appealing as a curated art feed. The key question to ask when you're creating content is, "What value does my content bring to my followers?" Sometimes, you'll realize that the value lies in creating posts that inform and entertain.
With a growing awareness of health issues, people are increasingly concerned about their own health and well-being. Since Instagram is used as an escape from everyday life, your posts can become a fun and relatable approach to effectively raise awareness of your brand and your values.
As a fitness professional, it makes more sense to focus on the informative element of your feed like a how-to-do workout with proper form, training tips that people need and like, before-and-after photos, humor and memes about fitness, and of course great recipes to stay fit and healthy. You can even make memes online to add a touch of humor and relatability to your content. Watch out that you don't just post selfies working out in the gym. Include posts that inspire people who need a little more of a push.

3. Use Fitness Hashtags
Once you have your content created, use the correct targeted hashtags. Being strategic with hashtags can help your account get seen by more people, including people who don't follow your Instagram account.
Using hashtags is a rather straightforward process, regardless of your level of experience on Instagram. Include a short caption and some hashtags with your before and after photos, a video of your new workout, or a nice photo of the ingredients you used in today's breakfast, and the algorithm will start categorizing photos and video content to make it easier to find later.
You can place hashtags in your posts, Story, and bio for Instagram follower growth. Below are the best fitness hashtags for your niche to use for your posts. You'll need to find a means to manage all of them once you've started to generate traction with new people learning about your brand and company.

Motivation Hashtags
Fitnessotivation, Fitspo, YouCanDoIt, NoExcuses, BodyGoals, JustDoIt, FindYourStrong, GetFit, FitnessGoals, FitFam, FitLife, NoPainNoGain, Sweat, TransformationTuesday, FitQuote, YouCanDoIt, TrainHard, Goals, GoHardOrGoHome, MotivationMonday
Workout and Gym Hashtags
LegDay, ChestDay, TrainHard, Gains, Toning, Squats, ABWorkout, Cardio, GirlsWhoLift, WeightTraining, GyLife, PersonalTrainer, FitnessAddict
Healthy Eating and Weight Loss Hashtags
HealthyLifestyle, CleanEating, MealPrep, FitFood, MuscleFood, EatClean, GetHealthy, HealthyLife, HealthTalk, CleanEats, EatLocal, GlutenFree, DairyFree, HealthyRecipes, Paleo, Nutrition
Running Hashtags
IHaveARunnersBody, RunnersOfInstagram, RunningMotivation, MarathonTraining, SeenOnMyRun, TrailRunning, CrossCountry, Instarunners, RunnerLife, RunningTips, Marathon, Runners, RunningTips
Bodybuilding Hashtags
LiftHeavy, shredded, bodybuilding, bodybuilder, gains, muscle, BodyBuildingMotivation, BodyTransformation, FitFreak, BodybuilderLifestyle, SwoleLife, CleanBulk, PowerLifting
Yoga Hashtags
YogaLife, Yogi, Balance, BeginnerYoga, DailyPractice, Namaste, Flexibility, InstaYoga, YogaLifestyle, Asana, Vinyasa
Crossfit Hashtags
crossfit, crossfitter, CrossfitGames, CrossfitCommunity, CrossTrain, CrossFitFamily, CrossFitLife, HIIT
Sports Hashtags
Sports, Sportsmanship, Soccer, Basketball, Baseball, Lacrosse, Football, Volleyball, Softball, FieldHockey, Hockey, Team, TeamPlayer, GetInTheGame, JustDoIt
For a lot more hashtags that are sure to spike up your Instagram growth numbers, use a free hashtag generator. This is one of the easiest ways you can increase your brand's reach. Remember, the right hashtags increase the number of impressions you get on your posts. Posts with the right hashtags also get more engagement than posts without hashtags. You can also use your branded hashtags to get more visibility. All of these insights will help you build your fitness community on Instagram.
4. Collaborate With Instagram Fitness Influencers Or Brands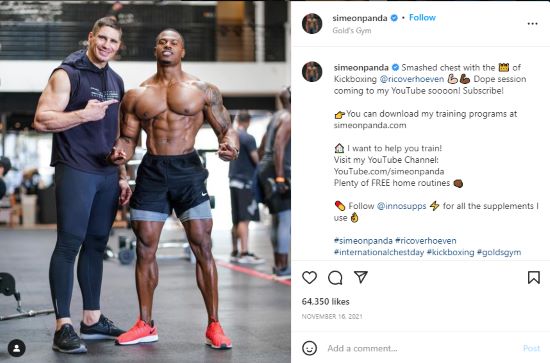 Fitness influencers or brands on Instagram are extremely popular and they can help you promote your business, products, or services. They can give you a shout out or share a photo of working out with you or in your gym to help you create brand awareness.
But because there are dozens of Instagram influencers who want to be noticed by fitness brands, you'll have to be more proactive. Waiting for a brand to contact you is a newbie mistake while professional influencers do the exact opposite. So, go ahead, get in touch with fitness companies and influencers!
Try making a list of your favorite fitness brands (clothing line, equipment, health supplements, locations, or events). Buy their products and create content around them. You'll be more likely to be recognized by the social media manager of that brand or another if you publish more engagement and content.
Collaboration projects are a great way to attract new audiences and keep your fans engaged with something unusual, whether you host an Instagram takeover on your stories, co-design a product, or just lead an Instagram Live with another influencer or brand.
5. Use Instagram Stories
Leverage the power of Instagram Stories. You might think of your Instagram Stories as a magazine or reality television show about your business that has a large and loyal audience of followers. Since people are more likely to re-share Stories, remember to share your posts to your Stories and tag relevant accounts there, too.
To get more views on Instagram Stories, try using a storyboard to create structure. Your visitors will be more likely to stay involved until the very end if your story postings have a defined beginning, middle, and finale. As your followers remain around for all of your postings, your exit rates on Instagram Stories analytics may plummet! So set aside time to make sure that everything you post has a clear purpose and tells something more about your fitness brand or business.
As fitness influencers and brands, you can share raw, unfiltered, and unique fitness content with your followers. Some great ideas are:
Monday Motivation Tips
Leg Day content
Friday Fitness tips
Deal Thursdays
Dance Saturdays
Behind-the-Scenes Action
A day in the life of a trainer
Packaging videos for healthy pre-mixes or training gear
Workout class videos
Success stories
Polls
Ask Me Anything sessions
Ask Audience sessions
Program information
Easy workout routines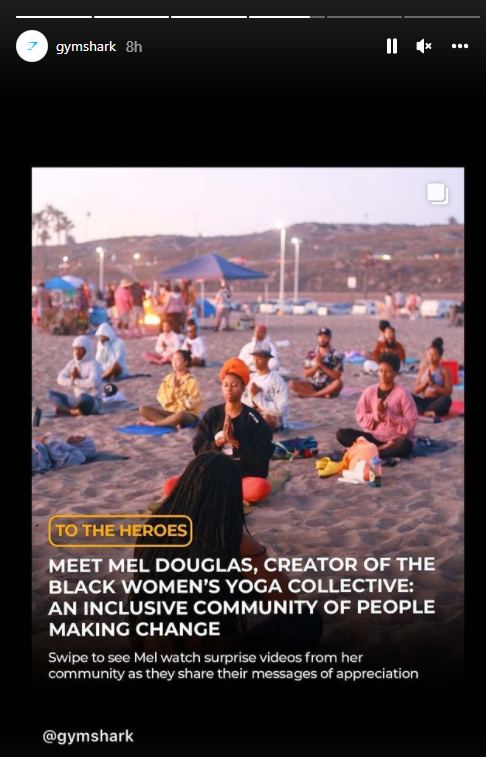 Also, remember to add highlights from your stories. Think of these as the movie trailer of your Instagram feed. They're a creative way to show off your lifestyle, express yourself, drive traffic, or market your business. Because your Instagram highlights are prominently displayed on your profile, they're ideal for introducing new visitors to what your brand's all about. Through your highlights, people can always refer back to the high-quality content you created specifically for them.
Tip: You want to make sure that you're not just giving content that your audience is interested in, but that it's also well designed to go with your entire aesthetic as well.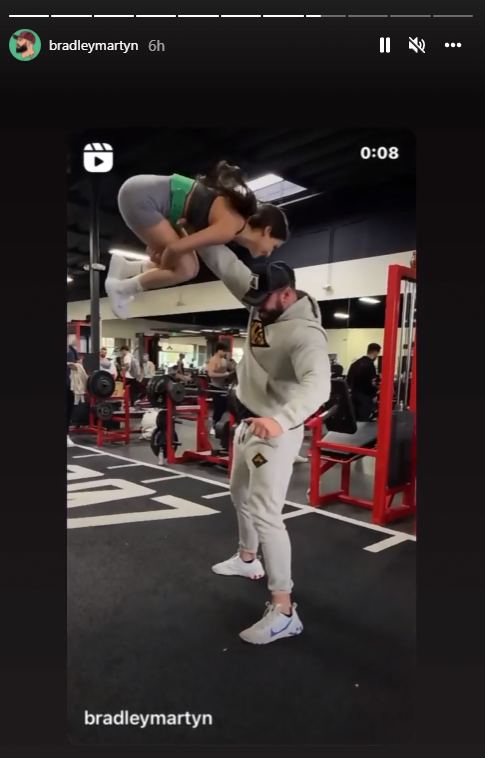 The Bottom Line
When it comes down to Instagram follower growth for your fitness account, being authentic is crucial to success. Authenticity and engagement is everything.
Thing is, people desire to get in shape. They want to be a part of something. They just want to be a part of something real. They want to connect with people who share their values. In reality, fitness influencers, studios, and gyms have a lot in common. They're all offering a set of values as well as an experience. They're all urging people to join a community of like-minded people that support, guide, and motivate each other to achieve their own personal goals.
Authenticity drives engagement and boosts Instagram follower growth, while letting your fitness personality and lifestyle shine through.
About Theresa Duncan
Originally from Detroit, MI, Theresa has been offering health and fitness advice for the last 30 years while working as an engineer. She decided to turn her passion into a profession, and finds nothing more satisfying than helping others reach their health and fitness goals.