Introduction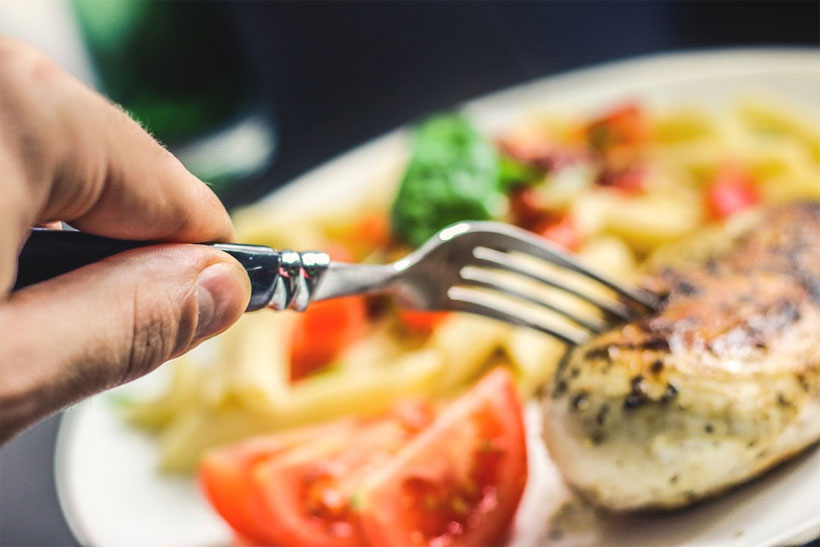 Losing weight can be an extremely difficult process. Last year, 56% of women and 42% of men attempted to lose weight – the results aren't always what people hope for.
It is not only what you do in the gym that affects weight loss, but your diet also. Whether you seek a diet plan delivered straight to your front door from vendors such as Gymology, or you want to cook your own home-made meals, many foods are available that are perfect for helping you lose weight.
In a time in which many people love to eat healthy meals, we are blessed to have a wide range of nutritious meals on offer.
Popular Weight Loss Recipes
Let's take a look at some popular recipes that you can cook yourself when trying to lose weight.
Beef and Mushroom Stroganoff
This stroganoff is perfect for anybody trying to lose a few pounds. Containing little over 500 calories, this is a healthy, comforting and creamy dish that takes less than thirty minutes to prepare. If you combine this meal with a healthy lunch or breakfast, you will have no issues with your daily calorie intake exceeding 1200-1500 calories.
Ingredients:
150g of brown basmati rice
1 tablespoon of light olive oil
3 finely chopped shallots
1 teaspoon of sweet smoked paprika
1 roughly chopped red pepper with the seeds removed
200g of thinly sliced chestnut mushrooms
2 finely chopped garlic cloves
1 tablespoon of cider vinegar
1 level tablespoon of wholegrain mustard
150ml of beef stock
200g of a thinly sliced lean sirloin steak (with the fat removed)
100ml of fat-free plain fromage frais
2 level tablespoons of roughly chopped gherkins
2 tablespoons of finely snipped fresh chives
Salt and freshly ground pepper
The method for this tasty stroganoff is:
According to the provided packet instructions, cook the rice and keep it warm.
Whilst doing this, fry the shallots until they are softened and use a wide frying pan to heat the oil up.
Add the mushrooms, paprika and peppers and fry them until they are soft.
Add the mustard and vinegar to the pan and bring it to boil. Reduce the mixture until the liquid has nearly evaporated. Once done, pour the mixture over the stock and cook for around three to four minutes. The mixture will become slightly thickened.
Add the thinly sliced steak to the mixture and cook over a high heat for around three minutes.
Lower the heat and mix in the fromage frais, gherkins and half of the chives. Follow this by seasoning the mixture.
Put the stroganoff onto a plate, (there will be enough for two servings) and garnish the dish with the chives that are left.
This light beef stroganoff contains 546 calories, 41g of protein, 64g of carbs and 14g of fat.
Spicy Mozzarella Aubergines with Chickpeas and Green Beans
These stuffed aubergines go perfectly with the chickpeas and crisp green beans. Complimenting each other to create a sensational taste, this meal can be served alone or with couscous. Taking less than 30 minutes to prepare and between 30 minutes and an hour to cook, this dish is perfect if there are two of you trying to shed a few pounds.
The ingredients for this lovely dish are:
2 halved aubergines
400g of drained and rinsed tin chickpeas
2 tablespoons of olive oil, (you can use more if needed)
Half a tablespoon of sea salt, (with more to sprinkle on the dish)
2 crushed garlic cloves
175g of green beans
125g of roughly torn, reduced-fat mozzarella
25g of panko breadcrumbs
1 finely chopped and deseeded red chilli
25g of finely chopped fresh flat-leaf parsley
The method for these spicy mozzarella aubergines is:
Before preparing the food, preheat the oven to 220c/200c Fan/Gas 7.
Carve cross-hatches into the aubergines but make sure to not cut all the way through. Put the aubergines into a roasting tin along with the salt, garlic, chickpeas and olive oil. Mix the ingredients thoroughly to combine and roast the mixture for 20 minutes.
Then lower the oven to 200C/180C Fan/Gas 6.
Put the green beans in the tin and mix them to ensure they are evenly covered in oil.. Coat the aubergines with the torn mozzarella, the panko breadcrumbs, a pinch of sea salt and half of the chilli. Cook for an additional 30 minutes until the topping is crisp and you have softened aubergines.
Use the rest of the chilli to garnish the dish and serve straight away.
In this meal is 497 calories, 27g of protein, 37g of carbs and 23g of fat.
Conclusion
Your nutrition doesn't have to be complicated. Selecting healthy ingredients and whipping up a healthy meal can be done easier than you may have thought.
Hopefully, the three meals we've taken a look at today will get you started on the path to a healthier you.
About Shannon Clark
Shannon holds a degree in Exercise Science and is a certified personal trainer and fitness writer with over 10 years of industry experience.