The Ever-Growing Importance of Physical Fitness
You'd be hard-pressed to find anyone who isn't aware of the body's natural tendency to decline in performance as we get older. For seniors, mobility, balance, and fitness issues can become major concerns that can affect their overall health and happiness.
For this reason, medical and wellness experts across the globe continue to stress the importance of staying physically active and practicing healthy lifestyle habits, even after retirement. The research is quite clear: a stronger, healthier, and more active body has a much better chance of fighting off illness, recovering from injury, and maintaining pliability and flexibility as we get older.
The fact is, everyone's physical ability and goals are different. While some seniors may be more used to an active lifestyle, others may be managing chronic conditions or be suffering from physical limitations that require them to start simpler.
Luckily, there is a renowned fitness and exercise program that is designed specifically for seniors of any ability level. The best part? This program is often covered by Medicare. Read on to learn more about the SilverSneakers program.
What is the SilverSneakers program?
SilverSneakers is a fitness and wellness program that is offered at no additional cost to certain Medicare Advantage beneficiaries aged 65 and older. The program's primary goal is to offer a safe and educational space for older Medicare beneficiaries to stay fit and active as they enter their golden years.
In addition to SilverSneakers workout classes and instruction, this program also provides great educational opportunities for those who want to learn more about topics like stress management, senior mental health, balance, senior nutrition, and living with conditions such as diabetes, high blood pressure, and others. This education is given in the form of workshops, where groups and instructors offer support and a safe space to discuss whatever it is you are interested in learning more about.
SilverSneakers is a great added benefit to anyone who is looking to stay healthy and fit as they age. Not only that, but because the program also offers great opportunities to socialize, it can also foster good emotional and mental health as well.
What does a SilverSneakers membership include?
Designed for all levels of physical ability, the SilverSneakers program features carefully curated classes that can be experienced both in-person and online. With over 15,000 unique fitness locations located all across the country and exclusive access to key discounts, the SilverSneakers program can be an incredible resource for any senior looking to stay fit and healthy well into their retirement.
If you are a SilverSneakers program member, you will typically get unrestricted access to anything your participating fitness center of choice offers, including:
Cardio equipment
Pools
Hot tubs
Online fitness and nutrition resources
Saunas
Tennis, basketball, or racquetball courts
Walking tracks
And more!
Eligible members can also get access to SilverSneakers LIVE, a collection of on-demand videos and thousands of fitness locations and classes.
What are some other key health benefits provided by the SilverSneakers program?
With the wide variety of classes and courses available from SilverSneakers, you can be sure that each of your workouts are specifically adapted for you and your needs. Other awesome benefits provided by Medicare's SilverSneakers program include:
Classes specific to your needs and ability level
Remote and at-home exercise and nutrition courses and walkthroughs
Improved social interaction with like-minded individuals
Enhanced bone and muscle strengthening
Reduced risk for conditions such as obesity, heart disease, and diabetes
Decreased risk of falls and improved balance and mobility
Increased lifespan and quality of life for many seniors
How do I become eligible for SilverSneakers?
Determining your eligibility for the SilverSneakers program is actually quite simple. In fact, all you'll need is your name, date of birth, primary location, and contact information. From there, an authorized SilverSneakers plug-in can instantaneously tell you whether your current Medicare Advantage plan includes this awesome benefit.
Another way to determine eligibility, or to find a Medicare Advantage plan in your area that does provide access to SilverSneakers if your current plan does not, is by getting in touch with the Medicare Advantage experts and licensed insurance agents at MedicareInsurance.com today.
The Takeaway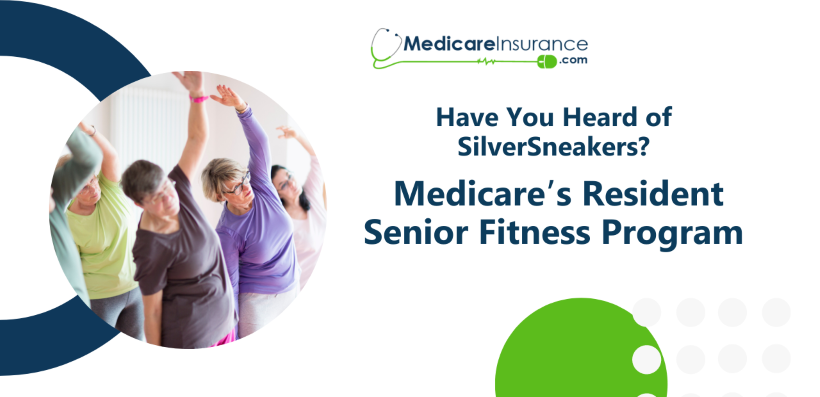 The SilverSneakers program is just one possible benefit to getting on a more comprehensive Medicare plan. Often, Medicare Advantage plans can also provide you with additional healthcare coverage for needs like vision, hearing, and dental care.
If you're interested in learning more about getting on a Medicare Advantage program that could provide you with more benefits at a reasonable price, don't hesitate to contact the pros who know at MedicareInsurance.com today!
These experienced and friendly insurance experts are ready to help you compare and contrast your options right away!
About Theresa Duncan
Originally from Detroit, MI, Theresa has been offering health and fitness advice for the last 30 years while working as an engineer. She decided to turn her passion into a profession, and finds nothing more satisfying than helping others reach their health and fitness goals.