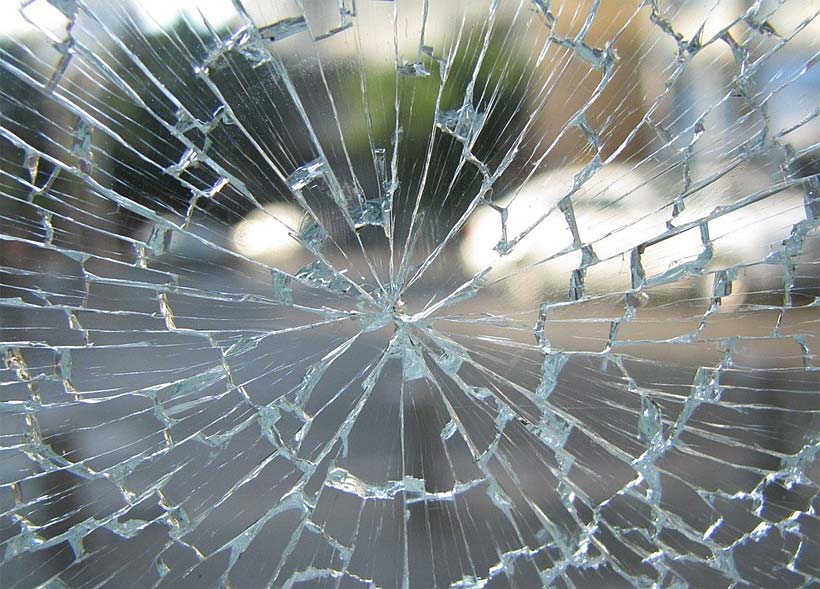 Car injury law firms are helpful after you've been involved in a car accident, but there are a few steps you should take prior to making that call. Being involved in a car accident is confusing and stressful, especially if you've been injured.
You were obviously not expecting this accident to occur. It ruined your day, and it ruined whatever plans you had. If you're lucky, that's all it ruined. However, not all accident victims are fortunate enough to walk away from an accident without any major injuries or damage.
7 Important Steps Immediately Following a Car Accident
No one wants to be involved in a car accident, but there are legal and health considerations to be aware of and specific steps you should take immediately following an accident, whether it's serious or not.
#1. Stop Your Car
The first thing you do when you're involved in a car accident is to stop your car. You do not drive away from an accident at any time, even if the other driver takes off following the accident. If you leave the scene of an accident, it can be considered a hit and run. That's a crime punishable by law, and you might not even realize you're running. For example, if you feel that the other driver is responsible and they drive off, you cannot drive off. You need to stay, or you might be accused of being part of a hit and run, too.
If your car is not badly damaged and you can move it, get it off the road. You don't want to cause additional accidents or further traffic delays. Never leave a car in the middle of the road if you can move it, and pay attention to signs along the road asking you to move accident vehicles to the shoulder.
#2. Get Out of the Car
One thing you must do if you're involved in an accident and not injured is to remove yourself from the vehicle. There is a chance other drivers might not see you, which could cause additional accidents. If you cannot move, call for help as loudly as possible. Furthermore, do not try to move any other victims who might have a head, back, or neck injuries. You can injure them further by moving them if they are not responsive or they cannot move their own bodies.
#3. Call the Police 

Always call the police following an accident. Even if it's minor, call the police. You need them to come out and file an accident report. Did you know that agreeing to skip the legalities and pay for things in cash or through your insurance companies without a legal record is dangerous? If you did not cause the accident, the other driver might later deny they had anything to do with this accident, and that might mean their insurance company refuses to pay out the damages that are due to you.
If you were to blame for a minor accident, the other driver might have additional damage to their car from another accident following yours. They might try to blame it on you, and you have no recourse since there is no accident record. You need an accident report filed by a police officer to help your case.
#4. Take Photos
If you decide to hire any of your local car injury law firms to represent you following your accident, they will ask for pictures. Any car injury law firms with knowledgeable attorneys looking out for your best interest will ask you for photos. They need all the proof they can get, so get out of your car and take photos. This is helpful even if you're not filing a lawsuit. You need these photos for evidence purposes. Take them from every angle possible to ensure you don't miss anything.
#5. See a Doctor (Very Important)
You must see a doctor following an accident, even if your accident is minor. Some injuries are more obvious than others, and you cannot afford to wait to see if you are injured. You need to know if you have internal bleeding or other internal damage. A doctor can tell you if you have a concussion, if there is damage to any organs, or if you have internal bleeding. This can save your life. Furthermore, if you choose to hire a car accident personal injury lawyer, they will always advise you to see a doctor right away.
If a car accident personal injury lawyer offers you advice, it's to see a doctor so that you can document your injuries immediately and get the necessary health evaluation to make sure you don't have any underlying health complications from your accident. Injuries aren't always apparent on the surface and a doctor's evaluation is necessary to rule out anything serious and prepare you for any legal ramifications.
Also, it's harder for the insurance company to say you were injured by something other than the accident if the injuries are documented right away. Waiting allows the at-fault party's insurance company a more successful chance to deny your claims.
#6. Call Your Insurance Company
Your insurance company needs to know about this accident as soon as possible. Once you have an accident report and you've seen the doctor, call the insurance company. Even if you didn't cause the accident, you need your company to do some work for you. You need a rental car, you need to get the claim process started, and you need some guidance.
#7. Call an Auto Injury Lawyer
An auto injury lawyer is a person who will walk you through the steps of a car accident and the legalities associated with it when you have questions. You might not have the time to deal with the paperwork, the insurance company, and the other to-do list items that follow an accident while you also recover. Your attorney can answer your questions, help you determine if you want to file a personal injury lawsuit, and they can help you out when you need to focus on your health.
Looking for compensation after an accident? Check out: https://www.rosenfeldinjurylawyers.com/car-accidents.html
In Conclusion
Hopefully, you are never involved in a car accident. Even the most minor accidents can cause a lot of damage. Injuries can occur even in a small accident in which you were not traveling fast at all, and they can be difficult to overcome.
The emotional trauma of being involved in an accident is also devastating to some people. Call an auto injury lawyer to discuss your case, to get the help you need, and to provide you with peace of mind.
On top of this, the financial costs can also add up if your car was totaled in a car accident, especially if you didn't have auto insurance. Unfortunately, financial times are tough and many are feeling like there is no choice but to drive uninsured.
Thankfully though, there are services like the one linked directly above that will buy your totaled vehicle, which will at least allow you to recoup some of the financial loss.
If you've ever been in a car accident or unfortunately do get in one in the future, we hope this guide helps you get through this challenging event. And don't forget, there is light at the end of the tunnel.
About Jason Spencer
Jason Spencer has a tremendous enthusiasm for all facets of health, fitness and physical performance that stems from an athletic lifestyle from childhood. Jason was fortunate enough to compete in collegiate football and learned to love the challenges that physical activity placed on the body. As Jason progressed through his higher education and became increasingly aware of how science is applied to physical activity and how it reveals the benefits of exercise, he realized very quickly that he wanted to pursue a career that gives him the opportunity to teach others to compete, challenge, and push themselves towards something more valuable to them than anything else; health, fitness and self worth. Being a fitness professional allows Jason to do this for them and he is always incredibly grateful for that. Jason has a Bachelor of Science degree in Neuroscience from Muhlenberg College in Allentown, PA. Neuroscience and his acquired knowledge of the nervous system and muscle stimulation techniques has been extremely instrumental towards building a unique ability and feel for training the body for optimal form and function. As a personal trainer he is certified with ACSM (American College of Sports Medicine). He's also a strength & conditioning specialist with NSCA (National Strength & Conditioning Association). He has additional certifications in both kettlebell principles & techniques (Equinox), and Flexibility & Corrective Exercise (Swedish Institute of Health Sciences in NY). Jason has worked as a trainer and conditioning specialist in a variety of fitness facilities over the years such as: LA Fitness in Piscataway, NJ, the YMCA in Metuchen, NJ, and Equinox Fitness Clubs in New York, NY. He also does private in-home sessions all over the Manhattan area.