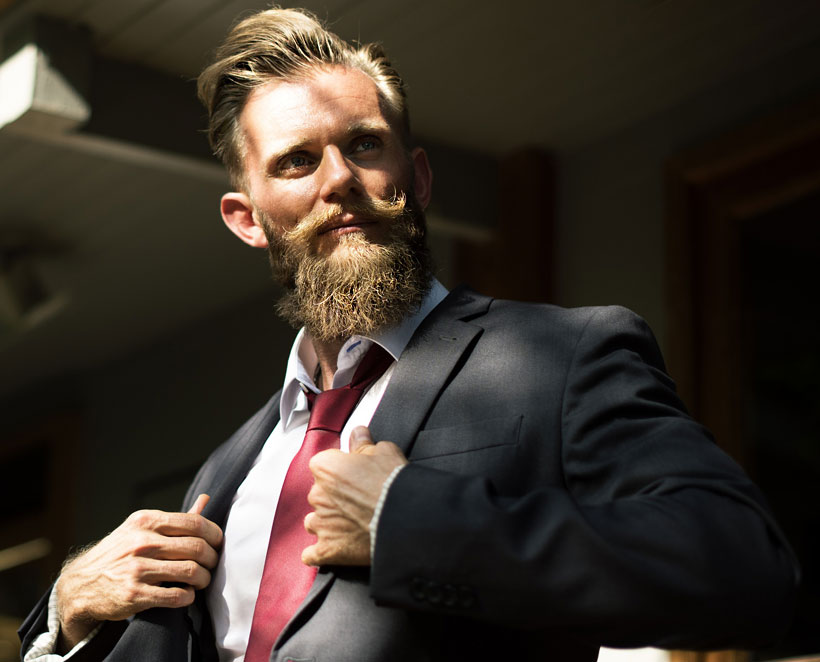 We all know that one guy who seems to always get what he wants. He's the one with immaculate dressing sense, a charming smile, and a personality so dominant that you can't help but notice him. We all know this kind of a guy and a lot of us want to be like him. After all, who doesn't want other people to bend over backwards just to meet your demands? Who doesn't want to be seen as attractive by other people?
Along with quietly bad-mouthing him to yourself, you must've wondered what this guys secret is? Why is he the way he is? Why does he seem so far above you? The answer to that question lies in a few personality traits. This guy that we're speaking of is what is called a dominant or assertive personality. He knows what he wants and he knows exactly how to get it.
Now, you may think that this 'dominant personality' is something that comes naturally to some people, and you would be right to assume that, but, it is something that can also be learned. And bless your lucky stars, we're here to teach you exactly how to do that.
What is Dominance?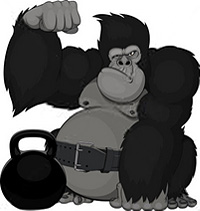 A lot of people assume that to be a dominant personality you need to have something to make other people jealous. A sports car, a big company, or ten million dollars in the bank perhaps? This is far from the truth.
Dominance is not something that is attained by acquiring new things. Dominance is a mindset that comes with confidence and a slew of other factors. People with a lot of acquisitions (that they have earned on their own) seem dominant because the journey and process to getting where they are today have taught them a lot of things, and has given them immense experience and confidence.
It's their endless days of hard work that has allowed them to be assertive. If dominance came with a nice car, it wouldn't be such a sought-after trait.
Why is Dominance So Attractive?
A lot of people seem to associate dominance and assertiveness with the douche-baggy, hyper-masculinity that a lot of guys try so hard to project, which (surprise surprise!) no one finds attractive except other douchebags.
Being dominant does not involve being aggressive, at least, not in everyday situations. Dominance includes being confident in who you are and what you do, being a good leader, and being resilient.
The reason these traits are so attractive is that they intimate to our primitive mind that the person displaying these traits is capable of leading and will take responsibility for his actions.
People often forget that humans are animals and that it wasn't a long time ago, in the grand scheme of things, that we were nothing but nomads, roaming the land in search of food and shelter. This kind of a personality appeases that primitive part of our instinct.
How to Become More Dominant: Five Key Tips
There are lots of wrong ways to go about this and a few right ways. Stated below are a few things you can do to be more dominant in your everyday life without coming off as a greedy, selfish, scumbag.
#1. Understand people
A big part that comes with the territory of being an efficient leader is understanding the people you're working with. Read a few books on the different types of personalities, their strengths and weaknesses and how you, as a leader, can help them spend their time and energy most efficiently.
Understanding how someone thinks is also a great way to know what someone might do in a certain situation and if they seem to need it, guide them as best you can. Understanding how people work will also give you insight into the way your brain thinks, leading you to better understand yourself.
#2. Don't be selfish
Most people look up things like 'how to be dominant' to learn how to force other people to do things that the 'dominant' person would like done. But that isn't why you should be learning this. It's better and more ethical for you to understand that being dominant is a strength that you need to use correctly and for the general good.
Use it for things like being a better leader, being a better partner or family member, to question wrong practices or to diffuse aggressive situations in a grown-up way.
#3. Stand up for yourself and others
This is a great way to earn respect for yourself and to help other people. When you see someone being unfairly treated, or perhaps bullied, do what is in your power to stop it. Help and encourage the person in need to stand up for themselves, but don't fight the fight for them. And conversely, when you are being unfairly treated, stand up for yourself. Say no. And then have the courage to face the consequences, because wrongful authority doesn't like being challenged.
#4. Know what you want
It is imperative for you to have goals in your life. If you don't know what you want, how will you achieve it? If you don't have goals set for yourself, put this as the first thing on your to-do list.
Make the goals detailed but clear and give yourself ample time to achieve them, allowing you to enjoy the process of getting to where you want to go.
#5. Be nice
Although being overly nice is something that is looked down upon, it is generally agreed that a person who is kind (but not a kiss-ass) is well-liked. So be nice to people. Smile more often and try to be a little brighter.
Control your emotions though, and don't be carried away by them. And when someone is trying to get you to do something you don't want to do, be nice but firm.
The Bottom Line
Being dominant does not mean you need to become the stereotypical "asshole" or "douchebag," but it will mean you need to step up your man game by being an assertive yet cool, calm, and collect man of men!