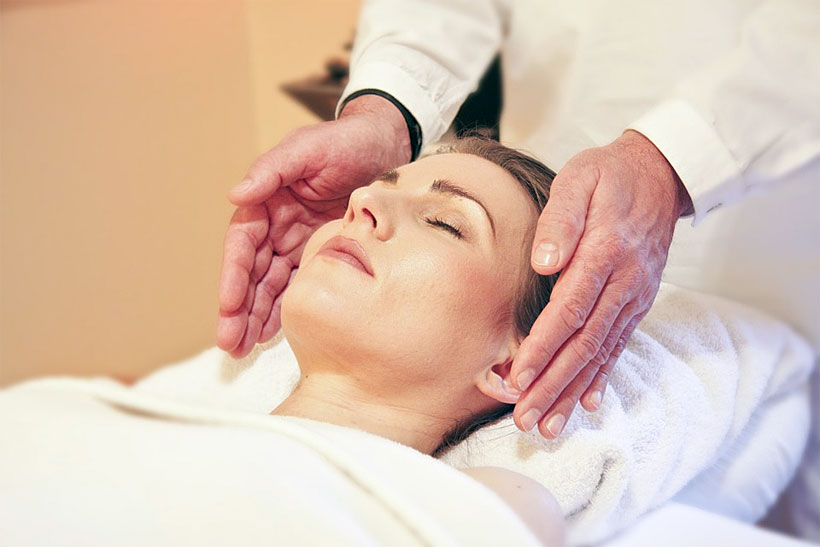 2022 has a lot of interesting trends for alternate medicine. Some treatments are making a comeback, while others are declining in popularity. A quick look through alternative medicine news reveals all kinds of reports about some of the most popular alternative medical practices and where they're headed in 2021. Here's a brief summary of what they are saying.
Six 2022 Alternative Medicine Trends
Here's a look at six alternative health trends that will be popular in 2022 and beyond.
#1. Cannabis
First, we have cannabis. Of all the alternative medical products on the market, this is the one that's getting a lot of people excited, particularly as we enter 2022. Thanks to marijuana legalization across various countries, medicinal marijuana is now a growing industry.
Not only are cannabis manufacturers and producers regulated (ensuring better results and products), they are also incentivized to breed cannabis plants that offer better medical properties. So this 2022, expect a lot more medicinal marijuana on the market, including new tools and strains for different types of consumers.
Cannabis is also a young industry. So unlike other alternative medicine, it has a lot of room to grow as well as plenty of opportunities to develop.
#2. Reiki
Reiki is making a comeback this 2022. Broadly speaking, Reiki employs a "Universal Life Force" energy for healing purposes and involves all kinds of practices and techniques. Regardless of what you may think about this healing method, it has plenty of patients and adherents, and it's about to grow in 2022.
Practitioners of Reiki and other similar techniques claim that they had received more patients at the end of 2018, and expect more in 2022. Alongside Reiki are other treatments that also employ Life Energies, and they are also growing. So expect more Reiki treatments to come in 2022.
#3. Acupuncture
Acupuncture has always been around, but it's expected to become popular again in 2022. Many health centers report a slight increase in demand for acupuncture treatments and other homeopathic treatments in general.
Also, acupuncture is an effective treatment for pains and aches and is now being used as an alternative to pain relief medication. Many patients who have problems with pains and opiate medication are also turning to acupuncture to help them cope with pains and aches in their bodies.
#4. Massage Therapy
The amazing benefits of massage therapy has been undervalued for some time, so it's nice to know massage therapy is trending more than ever in 2022. Sports athletes have been utilizing massage therapy for many years because of the outstanding benefits it offers, but it's not just for athletes anymore and never really was meant to be. Everyone can benefit from a massage!
Regular massage sessions have been proven effective for treating a number of musculoskeletal problems and for relieving mental stress, yet the benefits go far beyond this. So whether you're an athlete or an accountant, regular massage therapy is going to do your body and mind a huge favor!
#5. Yoga
Yoga has been steadily growing for a number of years and will continue to do so in 2022, and for good reason. Yoga is utilized by sports athletes, regular adults, and even children because of the amazing health benefits if offers.
Body flexibility is important for our overall health and fitness, and yoga is one of the best forms of alternative medicine to keep our bodies nimble. Yoga is even more important for sedentary folks who are stuck in a cubicle all day, to keep their posture balanced, and mental stress in check.
#6. Fish Oil
Yes, fish oil! The high demand for fish oil hasn't really changed for several years, and its popularity is expected to remain constant even throughout 2022. In fact, the supplement industry as a whole will continue to trend alongside it.
According to many reports, around 7.8% of adults used it in 2012. In 2018, that number has risen to around 10% to 11%. We're not likely to see a sudden surge of demand for fish oil next year, but it's not very likely to go anywhere either.
What makes fish oil so popular is that it is believed to reduce heart disease by providing the body with omega 3 fatty acids. Furthermore, it also has anti-inflammatory benefits and it can reduce the risk of certain ailments.
The Bottom Line
Alternative medicine and treatments are steadily growing for a number of reasons. Whether it's individuals sick of traditional forms of medicine, or the curiosity of the human spirit to try new things, alternative medicine is going to consistently rise in 2022 and onward. This list of five alternative medicine trends only scratch the surface but expect their popularity to continue alongside other emerging alternative health trends well into the future.
About Shannon Clark
Shannon holds a degree in Exercise Science and is a certified personal trainer and fitness writer with over 10 years of industry experience.