Does the Bowflex TreadClimber Live Up to the Hype?
Chances are, you've seen TreadClimber infomercials on TV as well as video ads going around the internet. As with any fitness product any company wishes to get off their shelves and into people's homes, Bowflex claims superior results with zero downsides, showing plenty of excited, newly fit people who have lost 20, 40, even over 100 pounds just through exercising on the Treadclimber.
Does the product warrant this level of excitement? Will the Bowflex TreadClimber live up to the expectations planted in your mind via the ads? How does it really work, is it actually such a unique mechanism, and most of all, is it worth your hard-earned dollars? Let's take a look at the Bowflex TreadClimber through the eyes of a personal trainer whose prime motivation is always to help my clients get the best results, no B.S., no scams.
I'll start by discussing the rationale for including cardio workout programming into your daily life, then move on to looking at the Bowflex TreadClimber itself: going over how it works and whether the claims made by Bowflex are justified, as well as deconstructing whether it will or won't be the best cardio option for you given your psychology and physiology. Then, for those of you who fit the profile of the ideal Treadclimber user and are considering the investment, I'll break down features of the different models available and make recommendations based on differential benefits.
Keep reading to get the trainer's take on the Bowflex TreadClimber home cardio machine!
What are the Benefits of Cardio Exercise?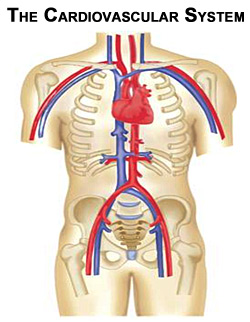 First, let's talk about why each and every person needs to incorporate some kind of cardio into their lives. You may be looking into adding cardio exercise into your daily regime as a way to lose weight by burning off extra fat stores through upping your daily calorie burn. That's great and is a worthy goal in itself, but did you know about these other awesome benefits of regular vigorous cardio workouts?
Cardio training increases your daily energy levels and physical endurance, making it easier to get through life and actually enjoy the moments that make up your day
Regular cardio can be effective for preventing and treating symptoms of depression as well as staving off anxiety while improving mental focus and clarity
Weight-bearing cardio exercise increases your bone density, making it less likely that you will develop osteoporosis
Cardio can boost your HDL (good cholesterol) while lowering LDL (bad cholesterol), thus helping to prevent heart disease
Cardio performed with good posture and while properly engaging the core muscles helps to resolve and prevent low back pain, which affects 80% of adults at some point in our lives
Considering the above, what's not to love about cardio exercise? However, I bet you have another question hot on your mind next: in light of all the cardio options available, what type of cardio is best suited to your individual needs, strengths, and any physical limitations you may have? And where does the Bowflex TreadClimber fit into (or NOT fit into) the overall picture?
How Much Cardio Should I Do, and What Type of Cardio is Best for Me?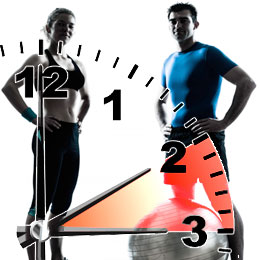 The general consensus among fitness professionals is that, per week, adults need 90 minutes of fairly vigorous cardio or 120 minutes of more easygoing cardio to stay healthy. To lose weight, you will want to increase both the minutes you are active plus the intensity of your exertion. The type of cardio that is best for you depends on numerous factors: personal preference and ability level should be at the top of the list when formulating a cardio plan.
First, what do you like (and what do you have access to)? Maybe you love the being outside and can fit in a few nice long hikes, walk/jogs, or bike rides each week. On the other hand, maybe (A) you're a dweller of the urban jungle and don't have great access to the outdoors; (B) you're simply not an outdoorsy person, C) you know that you need the motivation that comes from attending a group exercise class or just physically getting your butt into a gym setting; or (D) time constraints and other obligations  get in your way of getting outdoors or going to the gym (this last one being super common and understandable). In this case, you are someone who prefers and actually requires indoor machine-based workouts using home cardio machines instead. If that's you, investing in a TreadClimber for your home use stands as a good option among a few other quality home cardio machines to consider.
Second, let's look at your ability level, or in other words, the type of shape you are in right now. The Bowflex TreadClimber is suitable for all fitness levels, and is considered very low impact while still providing an impressive calorie burn. If you have certain types of back, hip, or knee problems, the Treadclimber might be a good option, in that it provides a decent level of cardio exertion while avoiding the issues which can be aggravated by some of the more intense home cardio machines (traditional treadmills, stair steppers, and ellipticals).
Since the TreadClimber is a low-impact walking workout, it should also be suitable for you if you have been out of shape for a long time or have a good deal of weight to lose. If you have health issues that you're not sure how exercise would affect, please consult a doctor before investing in a Bowflex TreadClimber or starting any other exercise program just in case it's not recommended for you.
Looking into the TreadClimber Claim: "Just Walk 30 Minutes 3x per Week"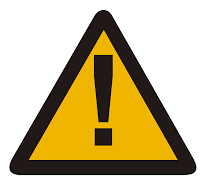 Let's take a look at the feasibility of the marketing claim that all you need to do is use the TreadClimber for 30 minute sessions three times each week. Breaking it down….the TreadClimber would fit into the "moderate" type of cardio discussed section above. So to really get results for health, budget 90-120 minutes per week toward the TreadClimber. To lose weight, you'll want to spend a minimum of 120 minutes per week working out on the TreadClimber. So I really don't like the Bowflex claim that all you need to do is spend 30 minutes three times per week to get the kind of results they show on the commercials. It's giving you the false impression that all you need to do is spend 90 minutes per week doing cardio and the rest of your fitness will somehow just take care of itself.
The TreadClimber can be a great component of your fitness plan, or even comprise the totality of the cardio aspect, but if you're thinking 90 minutes of pure cardio will get you where you want to be, you need a reality check. Full body strength training at least a two or three times per week and solid nutrition are absolutely essential to lose weight, maintain lean muscle, and experience good health.  Claims to the contrary are just marketing hype.
How Does Exercising on the Bowflex Treadclimber Work?
The TreadClimber has you walking on what Bowflex has termed "treadals" – a portmanteau of "treads" and "pedals" – basically long conveyor-belt covered pedals that rise up to meet your step. With every step, you're basically doing a hill climb, which is the main reason the TreadClimber helps you burn more calories than walking along a flat surface. You'll also be using your posterior lower body muscles more (glutes and hamstrings), which not only burns more calories, but helps tighten and tone the lower body. Additionally, you need to use your core muscles to keep good upright posture while using the TreadClimber, so it provides something of a core workout too, adding to the efficiency of this workout when compared with regular walking.
The Bowflex TreadClimber claims to combine the motion/benefits of a treadmill, elliptical, and stair stepper into one low-impact machine, and I would agree with this for the most part. I get a better lower body burn working out on a traditional stair stepper because the resistance can be set higher. However, I did feel a good burn in the legs and glutes working out on the TreadClimber, and it felt quite low impact on my knees and hips, like an elliptical.
Your feet will follow a similar path to that traced by the pedals of an elliptical; the main difference is that on the Bowflex TreadClimber, you're lifting your foot off the "treadal" with each step, whereas on the elliptical, your feet are glued to the pedals the whole time. Your hips have to work harder on the TreadClimber since you have to pick up your foot instead of just pedaling. This isn't a bad thing; it equates to a higher calorie burn since you're doing more work.
What Makes the Bowflex TreadClimber Stand Out?
The best feature of the TreadClimber is that it allows you to get a good, low-impact workout at home, and it's accessible to people of all different fitness levels. It's also smaller than a traditional treadmill. Its smaller footprint makes it a better choice for smaller spaces such as apartments, or if it lives in your living room or office, or if you have kids or pets around.
If you're a general purpose exerciser enjoys walking and is really just looking to lose weight and tone up, the TreadClimber provides a simple and straightforward way to get your cardio exercise done. I like that it generates a good calorie burn and offers a good hillclimb-style home cardio workout that is accessible to folks of all fitness levels.
Who Will the Bowflex TreadClimber Work For (and NOT Work For)?
The TreadClimber is a good choice for people who enjoy a cardio walking workout and who don't mind spending a good deal of time on the machine to get results (I'd recommend 120 minutes per week). I'd also recommend this type of cardio workout for folks who have health issues that may prevent them from being able to do more intense, efficient cardio workouts.
Should You Go For the Bowflex TreadClimber or Max Trainer?
If you're investing in a Bowflex home cardio machine, your choices are the TreadClimber or the Max Trainer. The main difference between the two machines is the intensity of the workout style. While the TreadClimber offers a more easygoing, hillclimbing-type walking workout, the Max Trainer is like a stair stepper on 'roids. If you're in fair to good cardio shape already, and you don't mind pouring sweat for a quarter hour, the Max Trainer is a more efficient workout that will also improve your conditioning over a shorter period of time than the TreadClimber. If you have health issues or a history of injuries, the TreadClimber's slower pace and less demanding nature is a better choice.
Further Reading:
What Different TreadClimber Models Are Available?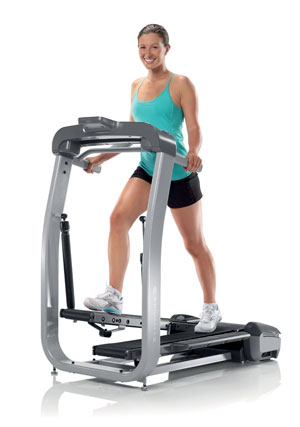 There are two primary Bowflex TreadClimber models on the market: the TC100 and the TC200. The 200 is the newer, more upscale, and more expensive model. Older models including the TC10 and TC20 are also still available, though we are going to focus on the newer models in this review. So, how do the TC100 and TC200 features stack up?
Basic features of the TC100 include the following:
Speeds adjustable from 0.5 to 4 miles per hour
4 functions: speed, time, distance, and calories burned
Built in heart rate monitor on grips
USB charging port
Water bottle holder
Media shelf to hold books, magazines, and tablets
Four free motion Traxx workout options
2 year warranty
The TC200 includes all of the above as well as the following nifty upgrades:
Speed now goes up to 4.5 miles per hour
Hands free chest strap heart rate monitor in addition to grip heart rate monitor
Free TreadClimber app that helps you set goals and tracks your workouts
Bluetooth syncing with myfitnesspal, Apple Health Kit, and Google Fit
Increased durability in terms of construction, so can stand up to heavier long term use
Warranty upgraded to 3 years
So Which Bowflex TreadClimber Model is Best?
If easily tech-ifying your workout is a priority, the TC200 is the way to go since it offers the TreadClimber app and seamless Bluetooth integration with all the most popular health apps. The extra 0.5 miles per hour (going up to a max speed of 4.5 rather than 4.0 miles per hour) is also an essential upgrade for those who really want to push themselves. That half mile an hour sounds small but feels very different and quite a bit more strenuous, which is great if you plan on doing some interval training on the Bowflex TreadClimber.
However, the TC200 will set you back an extra $1000 compared to the TC100, which could sting. If you're looking for a basic cardio workout to improve your health at home, and you don't plan to go too hard, the TC100 would certainly suffice if budget is a prime concern. Non-techies and folks with health concerns that preclude their ability to do more intense cardio would likely do just fine with the more basic TC100, though the TC200's hands-free wireless chest strap heart monitor instead of just the grip contact heart rate monitor is certainly appealing to all and could weigh into the decision. Personally, I like the option of going hands-free with my cardio without interrupting the heart rate monitor.
Downsides to the Bowflex TreadClimber
OK, so one thing I'm not wild about when walking on the TreadClimber is that the "Just Walk" slogan is a bit inaccurate. The reason: when you're walking, your feet trace more of a straight line, putting "one foot in front of the other", so to speak. This tends to be especially true for the natural gait of female exercisers. On the TreadClimber, your feet are at a wider stance during your gait, more like a hip width stance, similar to a stair stepper or elliptical. This isn't really optimal joint mechanics for a true walking; you wouldn't want to walk like this all the time in your daily life or when hiking, for example. But I don't really see it being a problem if you're using the Bowflex TreadClimber a few times a week for your calorie-burning cardio workouts.
There also appears to be a possible issue with the accessibility of the repair department. When operating right, this machine has a smooth feel and works just like you'd expect. I have never personally known anyone who had a problem with one, but going over user reviews online, it seems that some people have had serious issues with lack of responsiveness from customer service in the rare event that something went wrong. As with any product that requires a significant investment, be sure to check out customer reviews so you can be wise to any potential risks. LINK TO AMAZON REVIEWS
Bowflex TreadClimber Review: The Trainer's Takeaway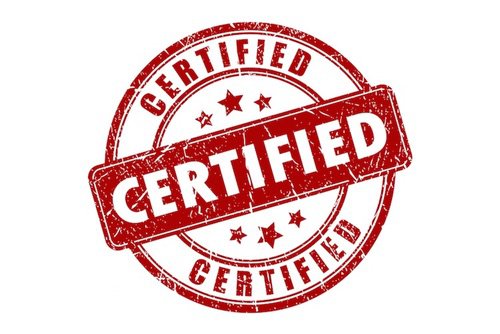 Walkers, take note: if you're in the market for a simple, solid home cardio machine to use for the cardio component of your day to day fitness regime, the TreadClimber will fit the bill nicely. The TreadClimber is semi-accurately described as "combining the benefits of a treadmill, stair stepper, and elliptical into one machine. It's important to know that you can't jog or run on the TreadClimber, as even the top end model only goes up to 4.5 miles per hour and the treads are not long enough to accommodate a running stride. However, you can get a great basic cardio workout just doing brisk hillclimbing, which is what the TreadClimber definitely DOES offer. If running and jogging are not important to you (and they don't have to be), and you want to "Just Walk", you'll be good to go investing in a Bowflex TreadClimber.
See Also:
About Michael Behnken
Mike Behnken is a personal trainer who holds multiple NASM certifications and a MS in Exercise Science. Mike loves fitness, travel, and photography among many other interests.