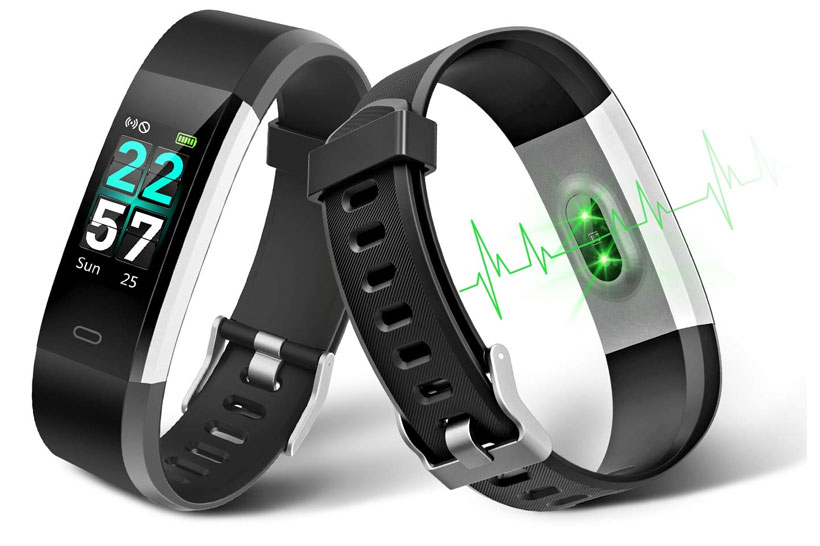 Watches are not just useful tools to help wearers keep track of the time during the day, they are a significant and portable timepiece for many and they come in many different styles and designs for many different purposes.
But what they do all share is their ability to accurately tell you the time, for after all, that is their main purpose, right? To complete a task on time we need to know the time, period. And while of course we can always use our smartphones to check the time, there's nothing quite like the traditional watch when it comes to doing so.
Here's the thing, though, a nice watch can set you apart at business meetings or help you stand out at the gym, but it's important to consider the features of the watch before you buy one. Not all watches are created equal.
For example, if you're looking for a great watch to wear at the gym, there are certain features you'll want to look for. The kind of watch you wear should also be suitable for your intended purpose, so this means durability should be a big deciding factor when looking for a great gym watch.
However, a great gym watch is not only about durability. Style and features should also be considered. A gym watch faces a wide range of challenges that a traditional watch does not, so picking up a watch with gym friendly features is ideal.
Five Things to Consider When Shopping for a Gym Watch
A well-designed watch is essential if you're looking to use it at the gym. Keep in mind these five considerations when shopping for a suitable gym watch:
1. Style
Watches are considered by many, a style icon, and they can certainly reflect one's status. Stylish watches not only help you build a relationship with time. So whether your watch is for business meetings or the gym, style is of utmost importance to most people when choosing their watch.
But because you go to a gym to get your fit game on, not impress potential business contacts, opting for a more low-key watch design is a popular path that many take. For example, choosing a matte color watch instead of a shiny one is popular with gym goers who want to balance their style with functionality. Shiny watches can look tacky in the gym.
Watches with leather straps and heavy bracelets or those with too much going on the surface of the watch should generally be avoided in the gym, even though they often look very nice. Of course, it totally depends on your unique preferences. Though, a simple watch with clarity is often the most convenient during a workout.
Thankfully, there are many stylish gym watches out there to choose from, and manufacturers have incorporated some very nifty gym features in their designs on top of this.
2. Durability
A great gym watch should be durable and scratch resistant. You can look for watches which have a durable, tough plastic or rubber base. These watches should also be water resistant and resistant to discoloration from sweat and water. It is usually best to avoid wearing watches which have a glass crystal as they may get shattered during exercise.
3. Features
Gym specific watches have additional features not usually available in other watches. For example, they will contain workout specific features to help you keep track of your progress. These are quite handy. If a gym watch is what you want, these features are going to be a must.
Water resistant watches like Omega Seamaster are popular with users and among celebrities because of their unique styles and features. I bought my last gym watch at WatchShopping.com which has a vast range of collections and different brands like Rolex, Tudor, Omega, Hublot and various top watch collections like Submariner, Speedmaster and many more.
Using their online store you can buy gym watches with unique features including a stopwatch, heart rate monitor, and other features depending on your workout needs and how much you want to spend.
4. Integration
A great gym watch should be able to integrate with a computer or a smartphone to offer a workout analysis so that you can work towards further enhancing your daily workouts.  Some watches can be integrated with calorie -counting apps so that you can gain a better perspective on your weight loss progress.
Some watches even select music to match with the pace of your workout and some of the watches send data to your computer so that you can monitor how you are improving. Pretty cool.
In today's digital age, a gym watch that can interact with your smartphone or computer is a must. Thankfully, there are plenty of awesome gym watches that do so.
5. Convenience
A great gym watch is like any other watch, it's a super practical way to determine the time. However, a great gym watch goes above and beyond a traditional watch by incorporating gym centric features. This makes them very convenient for workout enthusiasts and newbies alike.
Dozens of watch models have been designed to suit the particular needs of an individual for various occasions too. Some are meant for wearing during extreme sports, driving, scuba diving, or other specific purpose. Wearing a luxury watch is simply not ideal while you perform various types of physical activities so there's no reason not to pick up a sports specific watch.
Caring for Your New Gym Watch
Whenever you go to the gym and wear a watch you should also know about these tips which are very essential for the proper care of your watch.
Properly Check the Crown before You Go into the Pool – The watch which you are wearing may be water resistant but always check that the crown is set properly otherwise your watch may be spoiled when submerged.
Invest in A Band Which Is Sweat Friendly – Avoid wearing a watch with a leather strap because due to sweat these straps get discolored. You can use easier to clean band like silicon or rubber strap. Never workout with a watch having a leather strap. Even metal bracelets can be used. But you need to wipe them out after the workout.
Watch Can Be Kept in Lockers While You Perform Contact Sports And Weight Lifting – If a watch is worn during a strength workout it can get scratched against the dumbbells and other exercise equipment. The excessive wear and tear can have an impact on your watch and its delicate parts can get broken. If that happens, you have to repair your watch more often. It is not possible for everyone to afford the cost of repairing the watch.
Always Check the Cardio- equipment Resistance Methods – The various equipment in the gym like treadmill, bicycles have got different resistance systems like motor, air magnets and tension belts. If there is magnetic cardio equipment in your gym, they are harmful to the inner components of your watch and it also damages the oscillation process of your watch.
The Bottom Line

Watch manufacturers have designed a slew of awesome gym watches that can be worn at the gym and during your favorite sporting activities.
However, due to a large number of watches available, choosing one isn't always such an easy endeavor. At the end of the day, though, it's all about buying a watch that meets your needs and we guarantee that there will be one out there perfect for you.
Hopefully the tips and considerations in this guide help you find a great watch for your needs and that you'll enjoy it for many years to come.
So, what's your favorite gym watch? Let us know in comments below…