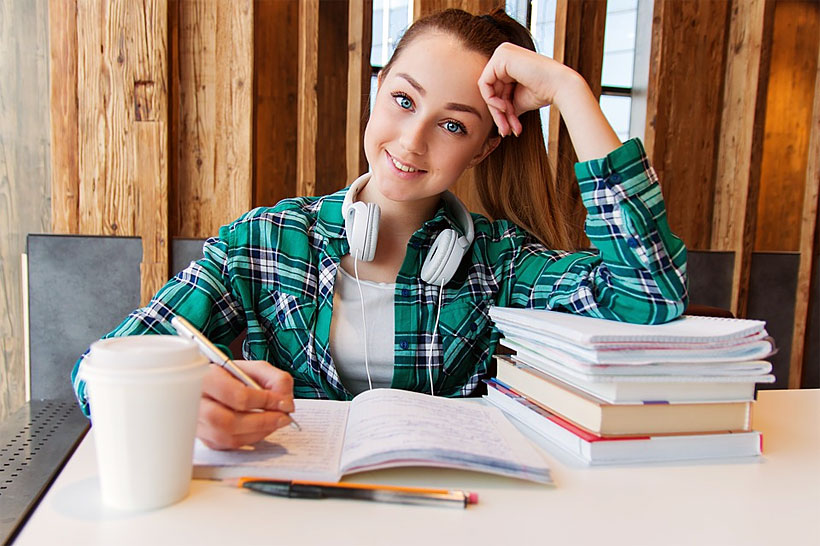 Studying hard in college is vital to your success and there's no doubt that to anchor your future profession into reality, you can't bargain on your exams for anything. But while your school work must be a top priority, it's also very important that you don't neglect your health & fitness.
Regardless of how many degrees you ultimately possess, where you end up working, or what vehicle you decide to buy, if your belly plops out of your shirt, it's a sign you're missing something essential in your life – optimal health & fitness.
Many students pay the price when it's time to enter the workforce by having neglected their body for the past four or more years. Being out of shape isn't only bad for your health, it may also cause a lack of confidence or other problems, all of which may impact an upcoming job interview or your social life.
If you're healthy and fit when the time comes to launch your career, you are going to be more confident and prepared for the daily grind and toll that it will ultimately take on your body and mind. And the confidence that comes along with a healthy and fit body will help you kill it in your interviews!
So how do you go about making time to stay fit but also focus on your studies? It's easier than you may think!
Six Tips to Help You Manage College and Gym Life
Maintaining your fitness when in school won't just prepare you for the next phase in life, it may even help you score better on your tests since regular exercise has been proven to increase mental focus and productivity. Here are some tips to help you out…
#1. Look Into Assignment Writing Services
You must constantly study and complete your assignments on time but we all know that this is a seemingly never-ending endeavor in college. That said, you can opt for some assignment writing services by searching online for providers like thanksforthehelp and paperdoers.
There are quite a few of these services on the Internet to choose from and you can easily find a suitable one to help offset some of your college workload. This means more time available to hit the gym!
#2. Get A Membership At The Nearest Gym
Get your butt over to your nearest local gym and grab a membership. This one is a no-brainer! The closer your gym is to your apartment or dorm room, the more likely and consistently you're going to go work out.
The closer your gym is to your home also means you'll shave more time off your commute and can instead use that time and energy to dedicate towards your studies.
#3. Jog or Ride Your Bike to the Gym Instead of Driving
A great way to shave additional time off your day so you can focus more on your school work is to run or bike to the gym instead of driving your car.
By jogging or biking to the gym you can get in your cardio session beforehand and not to mention it's a nice change up from the typical tedious treadmill or elliptical session. Once you've arrived at the gym you can simply skip additional cardio and get right over to the weights!
Running or biking outside is also a breath of fresh air (pun intended), especially when running or riding in the early morning hours. There's nothing quite like the smell of fresh morning dew and the calmness of an early sunrise to start your day off right.
#4. Dedicate Your Gym Days Off to Your College Work
Unless you're a certified gym freak, you're most likely taking a few gym days off each week for rest & recovery. This is a great time to cram in some course work.
Set a goal to focus solely on your school studies during these times where you'd normally be heading and working out at the gym. It's tempting to sleep in, play video games or watch TV to unwind instead, but give this a try because your body and mind will have adapted to working out in the morning hours which means you'll also be more alert and productive when you do your course work.
You can additionally contact writing services to help you get even more done during this time. There are a ton of writing services available on the web that can help you with your assignments. Some of these include topassignmentexperts and essaywriter4U.
#5. Try Hitting Up the Gym in the Evening
If you're not a morning person and the idea of getting to the gym at the crack of dawn sounds daunting, simply go to the gym in the evening. After all, you're going to get your butt to the gym no matter what, right?
One of the major benefits of evening exercise is that many experience a rush of energy after a great cardio and strength training session. This boost of energy can be channeled into a productive study session afterwards.
Hitting up the gym in the evening hours is perfect for all of you who prefer to study into the wee hours or who simply avoid mornings like the plague.
For those of you tackling challenging course work such as engineering studies, this extra boost of evening energy will really help you to focus and pull off a solid late night cram session.
And if you do happen to be an engineering major but are still feeling pressure to get your difficult work completed, a CDR writing service like cdr-report.com can give you a helping hand.
#6. Hire a Personal Trainer
As a college student you may be strapped for cash, however, try hiring a personal trainer even if only for a few sessions. Ask your trainer to design you a workout to maximize your time in the gym so that you have more time to dedicate towards your studies.
A competent personal trainer will be able to design an effective program for you where you won't have to spend a full hour or more in the gym. You'd be surprised what you can accomplish in 30-45 minutes. Paired with tip three on this list, you've now saved quite a bit of time which can be channeled into school!
For saving even more of your time, you can also connect with some online services like bestonlineassignmenthelp and onlineassignmentwriting, etc.
The Bottom Line
The college and fitness lifestyle can be tackled together with proper time management, a skill that you'll also carry onward into work life. Work smarter, not harder. Sometimes all it takes is a little creative thinking and some minor adjustments to your schedule so you can make time for your course work but also maintain peak health through college and beyond.