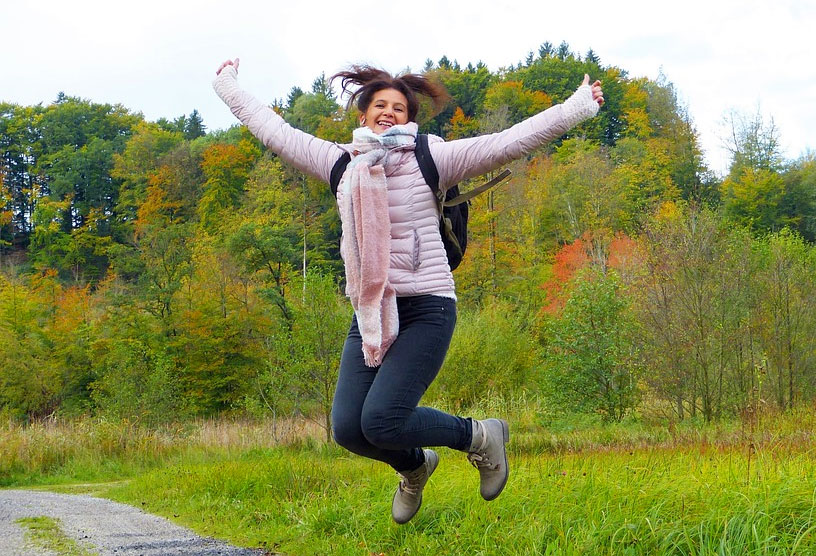 Addiction is often very difficult to overcome. According to this article from Canadian Centre for Addictions, the first step to giving up an unhealthy addiction is to admit that the addiction is harming your personal life and relationships.
People who are in recovery from addiction have a lot of work to do in repairing these problems. This will require they work on improving their mental, emotional, and physical health.
In particular, restoring and maintaining good physical health can be especially challenging for people who were in good physical condition before their addiction problems started. Regaining a healthy lifestyle can be done, but it takes a lot of time, effort, and dedication.
Here are some tips and guidelines to help you get back on track towards improved and sustained physical health!
Four Tips to Get Fit Again After Overcoming Addiction
Here are a few tips to help you get fit again if you've already overcome or perhaps are still struggling with addiction. These four items will be crucial to get you back on track and keep you on the sobriety road to improving not only your physical, but your mental and emotional health.
#1. Eat Healthy
This is an important first step in regaining good health. People who have been dealing with addiction issues either tend to overeat or undereat at times.
A lack of essential nutrients can trigger depression and anxiety in some people, and can even trigger relapses. Making sure that you have enough calories and nutrients to get through your day are very important.
You can work with a physician or nutritionist to develop a diet plan that works well for you. It doesn't have to be an overnight improvement, just take gradual steps to introduce fruits, vegetables and other foods that are high in protein and fiber and low in fat. Avoid sugary snacks or processed foods as much as possible.
Make sure that you eat regularly throughout the day, and don't skip any meals. Adding vitamin or mineral supplements may be a good way for you to gradually improve your health.
#2. Get Enough Sleep
Another part of improving your health is getting a good night's sleep every night. Getting your body accustomed to a regular sleeping pattern can take time, but it is essential to recovery. While you are sleeping, your body is repairing itself from the aches and pains of the day. Schedule time for a good eight hours or more of sleep every night.
It's okay to take a nap every now and then during the weekend or other times when you're at home and need a good rest. Turn off the television or music and keep any distractions away from your bed. Make sure that your sleeping area is comfortable and abstain from caffeine or other stimulants that can keep you awake.
Taking some time to meditate or focus on positive thoughts before you go to bed can also help you get a deeper, more restful sleep. The better you sleep at night, the more relaxed you are and the more energy you will have to take on whatever the next day brings.
#3. Start An Exercise Plan
Regular exercise is a great way for people dealing with addiction issues to improve their overall well-being. It's also something to concentrate on that takes their minds away from the destructive patterns of behavior in their past. You should probably take it slow to begin, so that your body gets used to regular activity.
Make time in your busy schedule every day for regular physical activity. You can get in a few stretches on your break at work, take a brisk run or jog when you get home or get in a few reps or a nice workout at your local gym or fitness center. You may even want to consult the aid of a trainer to help get you started on an exercise plan.
Start setting goals, and monitor your progress. It can take some time, especially when you first start, but feeling better physically will also help you feel more confident and positive about yourself.
#4. Work On Your Mental Health
A key component of improving your physical and overall health is working on your mental health. People dealing with addiction issues are often dealing with problems such as self-doubt, anxiety, depression, increased stress and even schizophrenia in some cases.
Addiction has been classified as a mental disease, because it impairs the brain's normal abilities to act on normal needs and desires. People battling with their reliance on addictive substances often put that substance above everything else in their life. Some of them are able to quit cold turkey and never look back, but this is by no means the happy ending for everyone.
If you need help, especially if you are still struggling a lot to overcome your mental health issues, and feel you may be close to relapse, it is highly advisable that you seek out a professional. A psychiatrist or psychologist is a good choice but there are also many qualified counselors that can help you find focus and confidence to move forward in life with ease and grace.
Moving Forward
For many, it can take a lot longer to finally rid themselves of their addictions and improve their overall health; physical, mental, emotional, and even spiritual.
These individuals will have to continually work on improving themselves and how they interact with other people, so it's important for them to have a good support system. Friends, family members, and counseling can really make a difference.
Attending regular counseling and support group sessions can help people dealing with addiction issues get to the root of their problems, and start finding ways to making things better.
Addiction sufferers may relapse once in a while, but have no fear. When this happens, it's important to recognize what happened, and then take a positive approach towards preventing future relapses. We all make mistakes, but we have to learn from them and move on.
Relapses are times where having a good support network to encourage and motivate the person who is dealing with addiction can sometimes save a life.
Don't be afraid to seek help from family, friends, a support group, or direct from a professional if ever needed. There is light at the end of the tunnel and it's totally ok if you need a little help through the darkness!
In Conclusion
If you're struggling with addiction issues, these are just some of the important steps to help improve your overall health and well-being. Following these tips will get you moving forward to a new and improved you.
Don't forget though, success isn't going to happen overnight. There are going to be good days where all feels right in the world and bad days where it feels like you are better off going back to your old destructive ways.
However, with enough practice and effort, you can make improvements every day and overcome any hurdles on the path to complete sobriety and improved health. Others have before you, so you can too!
Feeling healthy in both mind and body is important for living a productive life and making memories with the people who matter the most, so for those of you who do overcome addiction, you aren't just going to change your own life, but the life of those you love!
About Shannon Clark
Shannon holds a degree in Exercise Science and is a certified personal trainer and fitness writer with over 10 years of industry experience.