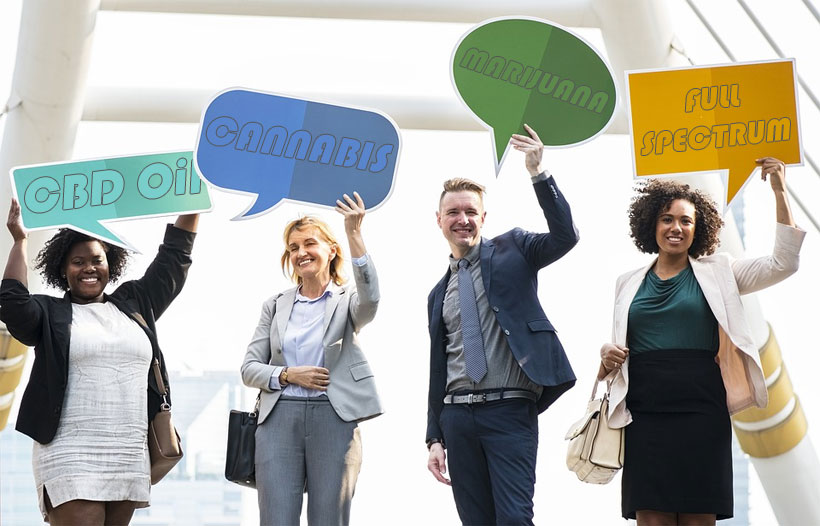 CBD has busted onto the market and many retailers are hastening to fill their shelves with various cannabidiol products.
Cannabidiol has become a versatile and popular product within the health and wellness space having applications from the treatment of serious medical conditions such as epilepsy to common ones like anxiety from public speaking.
The market for CBD is expected to grow with cannabidiol oils taking their spot in the wide spectrum of CBD products available to customers.
If you want to remain competitive in the cannabis retail industry, you need to ensure that you give customers what they want – a safe, reasonably priced, clean, pure, and quality CBD oil product.
While you can obtain CBD oils legally in many places whether, in retail stores or online, it can be challenging to get the right cannabidiol products.
Cannabidiol oils come in different concentrations and vary widely depending on how they are made.
In addition, the purity and quality of CBD oils or their effectiveness varies greatly from a supplier to another.
Four Things to Look Out For When Purchasing CBD Oils
If you are purchasing CBD oils, you need to look out for these things:
#1. A Suitable CBD Concentration
There are different concentrations for CBD oil products like the ones in capsule or dropper bottles. The amount of cannabidiol contained in a bottle or capsule can be found on the packaging or labeling. Some suppliers list the concentrations of CBD amounts in mg for example; you can have a 250 mg CBD oil bottle or a 500 mg CBD bottle. Other suppliers can have the concentrations presented in percentages for example; you can see something like 4% or 20% cannabidiol (CBD). You should get CBD oil products that have moderate to high concentrations because they tend to sell more and are reasonably priced than those that have very high concentrations.
#2. Capsules or Sublingual
In addition to the concentrations of cannabidiol oils, you also want to know the delivery method.  People use different methods to deliver CBD into their body.  For example, some people inhale CBD using vaporizers and others use sublingual delivery putting droplets directly under their tongue.  Dropping CBD oil under an individual's tongue makes for an effectual route of delivery.  Ingesting capsules offers a discreet and controlled dose of cannabidiol to be delivered into the body with ease. Again, based on what your customers like – whether vaporizers, dropper bottles, or capsules, you can get the right CBD products for sale. Conduct proper research from your market and see the methods of CBD delivery preferred by customers.
#3. Cannabidiol Oil of Low -THC
When buying CBD oil products, ensure you get the ones with as little THC levels as possible.  THC is the chief psychoactive compound found in marijuana, higher levels could contribute to increased chances of substance abuse and addiction. THC metabolites are the primary compounds that drug tests test for. The legal limit for CBD products is a THC content of not more than 0.3 percent. An FDA survey conducted in 2015 found out that a majority of cannabidiol products were mislabeled. Selling wholesale CBD oil products containing THC content that is more than the legal limit could put retailers and their customers at stake or even the suppliers themselves.
#4. Cost of Wholesale CBD oil
The cost is another thing you need to look at when buying wholesale CBD oil. Examine the cost of purchasing the cannabidiol oils depending on your clients' buying behavior. During the time you sell the products, you have learned what your customers want. Do they want very high concentrated CBD oils or do they want moderate to high concentrations of CBD oils?  Workaround the demographic features of the customers and determine what concentrations to purchase. Compare the prices from different suppliers while also looking at other factors like the method of extracting the oils and testing. You may want to read here about wholesale CBD oil to get more information.
The Bottom Line
Until recently, it was considered that pure CBD isolates offer the standard for cannabis therapy that uses non-psychoactive CBD products. However, recent studies are showing that full-spectrum oils offer a host of other benefits that aren't found in isolates.
With full-spectrum oils, they often comprise other cannabinoids like CBL, CBN, and aromatic compounds including limonene and pinene, also known as terpenes. They also contain other substances such as flavonoids. All these compounds tend to function in synergy with cannabidiol through a process known as the entourage effect.
Again, your customers should guide you on which CBD oils you should stock, many are beginning to realize the potential benefits of full-spectrum CBD oils over CBD isolates.