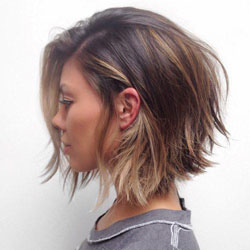 Seems that just about everywhere you go, whether in town or the outskirts, you will be sure to spot one or two ladies sporting a layered bob haircut. Many red-carpet regulars usually wear these cuts, and that is the reason why many women want to give them a shot and try their luck; they want to look as if they are coming from a five-star resort. Well, that is the look that these hairstyles can give you.
There are many layered bob styles you can choose to create the look you want. You can either go for messy and voluminous waves or straight hairstyles for silky flat updos. Regardless of the haircut you decide to opt for, you can be guaranteed of one thing; striking and classy look.
Beautiful Pale Blonde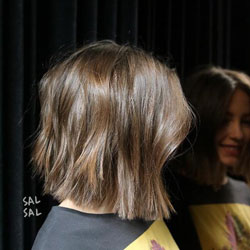 This layered bob style is for ladies with thick hair. This is because, with this haircut, you don't require ant dye tricks to make the hair look voluminous. This vibrant colour boosts the vibe and adds a warm touch to your bob. The pastel blonde hue is sexy and alluring with a bit of badass appeal; ideal for ladies who are both sweet and sensual.
Standard Blonde Bob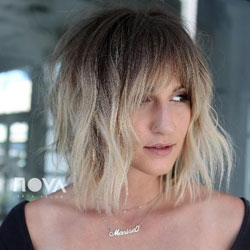 For layered bobs with a chic and sophisticated appeal, opt for deep side-parting and extended locks that complement perfectly with the rest of the trimmed cut. There is a myriad of choices for styling the layers and making them unique. You can either opt for pomades or sea salt spray if you have short hair. Try each out to know what works better for your personality.
Subtly Trimmed Tousled Bob
A shaded bob that is finely trimmed reveals a smart, chic and sophisticated appearance with enhanced depth. The more attention to details lessens the bulkiness of this thick and heavy hair. The cute highlighting and tousled style creates a breezy and an excellent feel.
Tousled Quick Wear Bob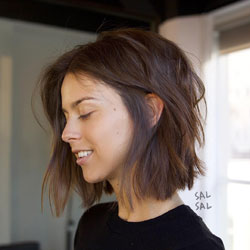 If you are looking for a bob hairstyle that gives you myriad ways to style, this is the best style to go for. This style will leave you tossing up and down your hairstyle all day long. If you need a cropped cut with correctly done layers, then you will have to look for the best stylist in the town. To make work easy for them, take a picture of this style, so they know which style you want since the styles are many.
Side-Parted Layered Bob
Asymmetrical hairstyles are colourful and need a decent amount of maintenances. They require frequent trims to keep the delicate proportions. If you are looking for a short layered bob that is sophisticated and entirely out of this world, go for a haircut that looks the same as this one. It will rock your looks.
Angled And Rounded Butter Blonde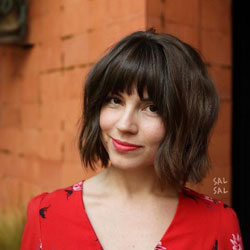 When it comes to choosing blonde styles, you should remember that even the ashiest of hues can transform hair locks that are unflattering for the women with cool-skin tones. To maintain this, use conditioner and purple shampooing or go for monthly touch-ups with your hair stylist.
Curly Bob with Highlights
If you want a beautiful, dimensional bob, go for layers that show off lowlights and highlights. Thanks to the colourful shades, the curls appear like swirls. Curl the underneath layer, the middle layer and top layer in an alternating way for beautiful girly style.
Wavy Layered Blonde Bob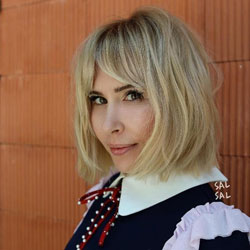 This sophisticated look incorporates beautiful waves and cool, cinnamon-honey hue that is nothing short of life transforming for any lady with red or brown hair. Ladies with naturally wavy locks will get a hairstyle that is a wake-up-and-go style. This hairstyle is ideal for busy women who don't have much time to spend in styling their hair.
Ash Blonde Dimensional Shaggy Bob
This layered bob features layers that makes it appear messy thanks to the style of backcombing employed. The ash blonde colour enhances the fashion further to give it a modern appeal. Regardless of the way you pull off this bob, either edgier, smooth or straight, one thing is for sure; you will turn many heads for the right reasons.
Detached Bob With Lively Waves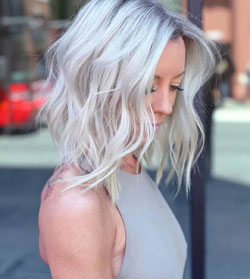 Women who rock this short bob with elongated layers never go unnoticed, whether the haircut is cohesive or disconnected. You can breathe life to this haircut by including lively and fresh waves. To create it, grab some top sections and curl them loosely using a curling iron.
Short Wavy Voluminous Bob
This is a recent take on the old chin length layered bob. You can give it more dimension by sporting the layers loose and wavy. If your locks are naturally curly, use your fingers to scrunch them when wet using volumizing mousse. Give the hair some time to dry to get the best impact.
Snow-White Feathery Bob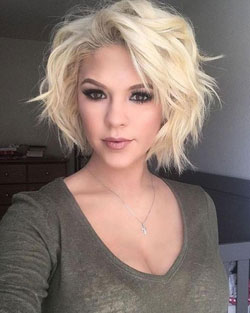 If you have known throughout your life that chin length layered bob is boring, take a look at this haircut. This snow-white bob is a bang on-trend. The light layers are an excellent way of balancing the symmetry of the face, as well as boosting the dimension of your cheekbones. Beautiful, isn't it?
Inverted Dark Blonde Bob and Cinnamon Balayage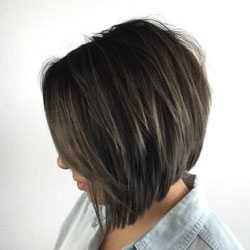 The cut with extended layers and light highlights is classy and modern. The perfectly blended pieces create subtle texture while still keeping the smoothness and sleekness. The bold dark blonde colour enhances the beauty of this pretty looking short 'do.
Nape Length Stacked Bob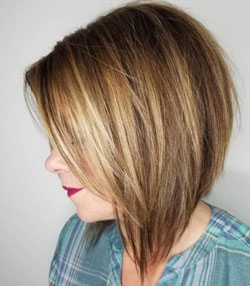 This is ideal for the summer season. This bob shows of your neck's nape, and it is easy to keep. The layering of this cut starts from the top and spreads to the nape of the neck. However, the bottom of the hairstyle is kept blunt and sharp. You can ask your hairstylist to boost the impact of the dimension with accented and shaded sections.
About Shannon Clark
Shannon holds a degree in Exercise Science and is a certified personal trainer and fitness writer with over 10 years of industry experience.