Introduction

If your goal is to boost your muscle building efforts, there are a few things you need to do if you want to sport a lean, beach-ready body by the time summer rolls in.
Apart from engaging in regular physical activity, you also need to fuel your body with the correct types of food. Protein is one of the most important nutrients required for building lean muscle mass.
Although many people still believe it is impossible to gain sufficient protein from a vegan diet, muscle gain is easily attainable if you indulge in the right plant-based foods.
Vegan Protein Powder Gives an Added Boost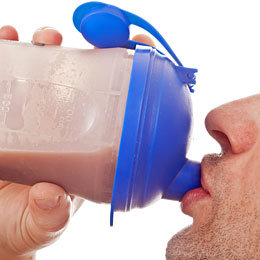 Although it is definitely possible to build lean muscle while following a vegan diet, you might feel that you require a bit of an added boost.
Quality plant-based protein powders are a superb and natural way to supplement your diet. A single serving of pea, rice, or hemp protein powder can contain anywhere between 10g and 40g of protein.
You can utilize your protein powder as either a pre-or post- workout meal by simply mixing it with water or dairy-free milk, adding it to your favorite smoothie, or incorporating it into your protein bar, muffin, or brownie recipe.
Apart from helping you build muscle and speeding up muscle recovery, quality vegan protein powders can also improve your overall health and well-being.
Beans and Legumes Pack a Powerful Punch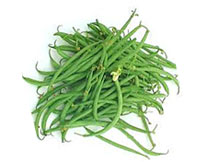 Beans and legumes are an excellent source of muscle-building protein. On average, soybeans, kidney beans, split peas, lentils, chickpeas, and black beans contain between 15g and 25g of protein per 100g.
While beans and legumes may not qualify as complete proteins, they do contain many of the vital amino acids that are required for lean muscle building.  Beans also contain large amounts of fiber that helps in the reduction of visceral fat while being low in fat itself.
Beans and legumes can be incorporated into a fit and fabulous vegan lifestyle in numerous ways. Bean burgers, lentil tacos, and indulgent vegan black bean brownies are all great examples of protein-packed dishes that will help boost your muscle-building efforts.
Go Nuts Over Nuts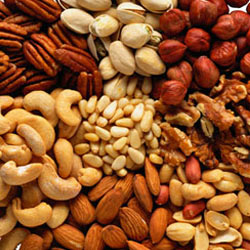 If you want to build lean muscle you have to ensure your calorie and protein intake is conducive to muscle formation. Nuts are not only calorie-dense but contain copious amounts of protein as well.
The healthy fats found in almonds, macadamias, Brazil nuts, walnuts, and pecans also improve the body's absorption of fat-soluble vitamins A, D, K, and E.
Although it's is easy to eat nuts by the handful to boost your protein intake, they can also readily be added to salads, protein bars, and muffins, or made into delicious and nutritious nut butter.
Although peanuts aren't technically a nut, peanut butter is another protein source worth considering if you want to build muscle. It contains as much as 25g of protein per 100g of butter.
The Takeway
If you want to build lean muscle you need to fuel your body with the right foods. Thankfully, there are many superb vegan food choices that will help you obtain the body of your dreams.
About Theresa Duncan
Originally from Detroit, MI, Theresa has been offering health and fitness advice for the last 30 years while working as an engineer. She decided to turn her passion into a profession, and finds nothing more satisfying than helping others reach their health and fitness goals.