All About Personal Training Consultations
What You Need-to-Know About Personal Training Consultations
What Takes Place During a Consultation?
The consultation is probably the most important part of getting the right personal trainer for you. By now you should have found some possible candidates to be your personal trainer.
A consultation is required before exercising with a personal trainer as it lets the trainer know your health and physical activity history as well as lets you learn all about how the trainer operates.
Consultations vary from trainer to trainer. While most trainers avoid any physical activity during the consultation, it is advisable to dress in workout gear as you will likely have your body fat percentage measured and sometimes will perform various movement assessments.
Topics for personal training consultations usually include everything from your personal history such as where you grew up to your current job to what hobbies you do in your spare time. For the most part it is your time for you to get to know the trainer as well as you can.
Filling out Paperwork
Your trainer will first either provide you with a few forms to fill out, most likely including a Physical Activity Readiness Questionnaire (PAR-Q) and health/exercise history forms or ask you questions from a form which he/she will fill out.
Conversation About Experience, Goals & Expectations
During the bulk of your will simply talk with the personal trainer about everything from your diet, to your training to your lifestyle, and anything else which arises.
Be prepared to try talk about your diet and dietary supplements as well. Most personal trainers try to keep conversations focused during the consultation but they often are informal and off-topic.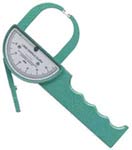 Body Fat, Circumference & Other Pertinent Measurements
If you have goals related to your body composition your personal trainer may want to get quantitative measurements out of the way during the consultation. You will most likely receive either a skinfold body fat measurement or a bioelectrical impedance analysis (BIA).
Setting Up Appointments for Training Sessions
If you hit it off with the trainer during the consultation and know 100% that this is the personal trainer you want to train with, the personal trainer will work with your schedule to book training sessions.
---
Tips for Maximizing your Personal Training Consultation
Schedule Multiple Consultations
Try to schedule a consultation with at least 2 personal trainers. Do you want a male or female personal trainer? Maybe you simply have no idea what to expect.
Scheduling multiple consultations will not only allow you to have more options and better familiarize you with how personal trainers operate, it will lessen the pressure to make a decision as you must decide which personal trainer is right for you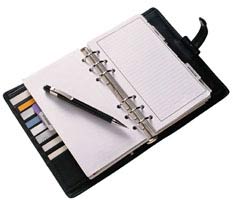 Take Notes

If you schedule multiple personal training consultations it is especially difficult to remember everything which is said by the trainer and answers to your specific questions.
If you have a lot of specific questions, writing them down beforehand will ensure you do not forget even the finest detail of the personal trainer's services and training philosophies.
Write down your observations from everything from the personal trainer's ability to listen to the cleanliness of the facilities to the friendliness of the gym environment.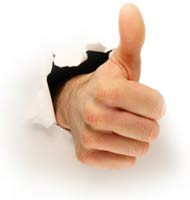 Ask for References
Ask your prospective personal trainer if you can either meet their past & present clients or talk over the phone or email.
The personal trainer should be more than willing to provide at least 2 or 3 past and/or present clients who have achieved success with the trainer.
If that particular personal trainer has helped numerous people like yourself, it will drastically improve your chances of finding the success you desire.
Create a Checklist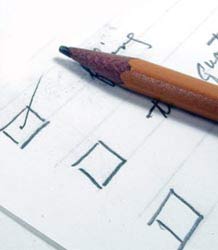 You have given exercising with a personal trainer much thought. You will be paying the personal trainer your hard earned money so you should make clear everything you expect with a checklist. Create a detailed checklist with all your expectations and have your personal trainer read and initial everything.
If they question certain items on the checklist you can discuss it together as it is much better to discuss matters of personal training service before exercising with a personal trainer than after problems erupt.
Compare checklists from all the trainers you had consultations with. Comparing the checklists will allow you to make a list of pros and cons of each trainer and get you much closer to making a well thought out decision.
Determine Training Schedule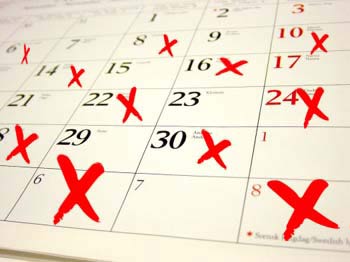 Don't wait until after you paid the personal trainer to find out you are going to have to work out at 5:00am every morning. Find out the trainer's exact availability and see if it works with your desired time to train.
If you have a set schedule where you can train the same time 2-4 times per week it is best to book your entire training session package if you sign up at the consultation, especially for busy personal trainers.
If your schedule is ever-changing you may want to schedule your training sessions one at a time until you figure out which fits best in your schedule. The best time for you to train totally depends on what you feel is best so take the time to find a time which is most convenient and comfortable.
Questions to Ask at Personal Training Consultations
The personal training consultation should not be about how much a personal trainer can talk, but how they can listen to the client.
You probably know enough about the trainer's expertise through their advertisement and/or website so learn more about what you will actually be doing for the next X number of personal training sessions. Don't be afraid to ask tough questions and make sure to right down the trainer's answers.
Will You be my personal trainer?
Where will all training sessions take place?
Have you had experience with people like me?
What kind of exercises will we be doing?
How many sessions per week do you recommend for my goals?
Do you offer nutrition and dietary advice?
Do you recommend any dietary supplements?
How and when will you monitor my progress?
Do you offer any online services?
By what methods and when can I contact you?
What is your cancellation policy?
What is your refund policy?
---
Choosing the Best Personal Trainer for You
If you read the page about finding a personal trainer you will already know that the personal trainer meets the important necessary qualifications. There really is no clear cut method for actually choosing a personal trainer.
If you went to multiple consultations, took notes and asked all the questions which were important to you as directed you will have valuable information for making an informed choice. Take that information and write down the pros and cons for all the trainers you attended personal training consultations with.
Create a List of Pros & Cons to Finalize your Decision
Pros of Trainer A
Cons of Trainer A

Very intelligent
Great training studio
Great client references
Highly knowledgeable
Extensive nutrition knowledge

Bad listener
No sense of humor
Very tight schedule
Very expensive
Used car salesman attitude
Pros of Trainer B
Cons of Trainer B

Very, very enthusiastic
Low fees
Gym very close to work
Very open schedule
Very funny & friendly

Trains at crowded gym
Hard to understand
Seemed impatient
Lost focus quickly
Gym membership fees extra
This list of pros and cons is just an example of what you can do to narrow down your choice of personal trainers from the information that you gathered from multiple personal training consultations.
According to the sample list, Trainer A seemed more professional but in a textbook boring way while Trainer B seemed more upbeat and informal. If you did your homework beforehand, both trainers have the minimum qualifications so your choice would be based on what you value more, personality (Trainer B) or professionalism (Trainer A).
Again, if you did your homework and had personal training consultations with qualified trainers there is no right answer, it is completely based on your preference. What is most important to you?
After Systematically following this step-by-step guide to Selecting the Proper Trainer for you are now truly Ready to Exercise with a Personal Trainer
---
More Details about Personal Training Consultations
You may hear some new and/or confusing terminology during your consultation. It is best to learn the basic information before you go in for a personal trainer consultation to get the most benefit.
Body Fat Measurement
You get your body fat measured at personal training consultations and may want to know all the different ways which you can get your body fat estimated.
Physical Fitness
Choosing a personal trainer who can train you in all 5 components of physical fitness is important as well rounded exercise programs often yield the best results. Learn all about physical fitness from stretching to mountain climbing.
Personal Training Forms
Check out this post if you want to see what a sample personal trainer consultation form looks like or purchase and customize our personal trainer consultation forms and charts to use for your personal training business.