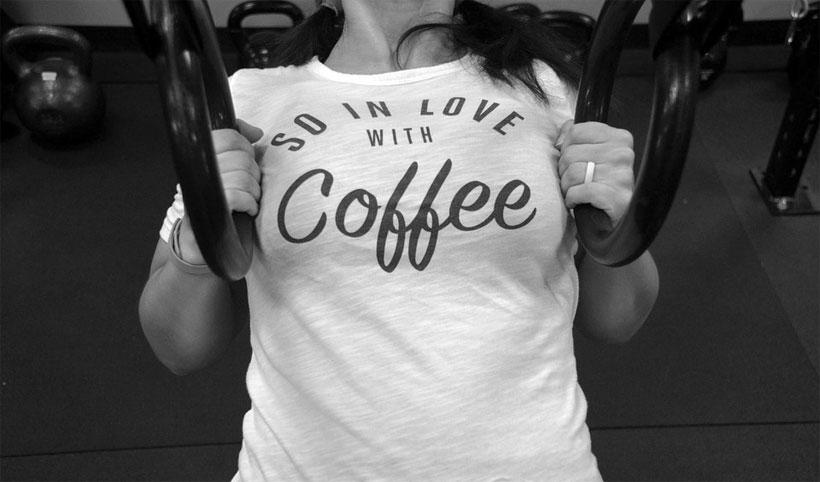 Many already know how Starbucks is arguably the king of quality-brewed coffee itself, but did you know that you can get a cup that is as good or even better right from the comfort of your own home?
Yes, you read that right! You can get a grande caffeinated beverage without having to waste extra time or thousands of dollars a year going to a heavily trafficked cafe every time you want to kick off your early morning gym session with your favorite brew.
What are we talking about exactly? Why, a coffee machine of course. But before you go out and buy the first one you see at the nearest electronics store, you need to slow down and think.
There are a variety of coffee makers out there, some from reputable brands and some from cheap wear-and-tear stores. It's always a good idea to expand your options so you can filter out the one that best fulfills your coffee needs.
But first, are you wondering why we're reviewing coffee makers on a fitness site? Other than being huge fans of the brew of course, check out our caffeine & exercise article to learn how coffee just might boost your workout performance!
Top 5 Coffee Machines for Coffee Dorks & Fitness Freaks!
Here's our top 5 list of coffee machines that our fellow coffee dorks and fitness freaks from all over the world can fall for!
#1.  OXO On Barista Brain 9 Cup Coffee Maker
Price: $199.95
Rating: 4.0 out of 5 stars
The OXO On Barista Brain 9-Cup Coffee Maker is the very device that brilliantly replicates the pour-over method that the best coffee stores provide at just the push of a button.
With its programmable wake-up timer, single-serve capability and backlit display among other features, it is named after a barista for a reason.
Some of the OXO On's features include:
Precise Temperature Control: You can get the perfect water temperature (197.6-204.8 degree Fahrenheit) for your coffee maintained throughout the brewing process.
Rainmaker Shower Head: This disperses water evenly over coffee grounds for full flavor extraction and uniform saturation.
Intelligent Microprocessor: The 'Barista Brain' microprocessor accurately monitors operations to deliver flawless and consistent results.
Programmable Wake-up Timer: Configure the best time you want your cup of joe.
#2. Coffee Optimal Brew 10-Cup Thermal Coffeemaker System
Price: $69.99
Rating: 3.8 out of 5 stars
You want your coffee to have the fullest flavor possible? Let the Optimal Brew Coffee Maker take care of that for you.
For exceptional tasting coffee, this machine can give you a high temperature of upto 205 degree celsius and quick brew speed.
The double-walled, stainless steel thermal carafe keeps the temperature and flavor of your coffee hot and fresh to maintain its true taste and character.
Its other programmable features include:
Filter basket lift out and removable water reservoir for fast and easy filling as well as cleaning.
Water filtration gives you great tasting coffee by reducing water chlorine by 97%.
Pause 'N Serve lets you serve coffee during brewing cycle.
The special cleaning cycle maintains coffeemaker performance and taste.
Fresh Brew Timer keeps your coffee hot, fresh and ready when you want it.
#3. Hamilton Beach (49980A) Single Serve Coffee Maker
Price: $59.99
Rating: 4.3 out of 5 stars
Rejoice fellow coffee dorks, for the Hamilton Beach Single Serve Coffee Brewer can give you the same smashing cup of java you get at your local cafes, but without all the long queues, elaborate menu options and early morning caffeine groans. And that too at a fraction of what you'd get for a regular coffee maker.
Along with its stainless steel durability and about twice as many options as other leading coffeemakers, Hamilton's Coffee Brewer can operate as a compact single-serve coffeemaker and a full 12-cup pot machine.
Highlights:
12-cup glass carafe
Two brewing methods – single cup or full 12-cup glass carafe.
Single-serve side brew basket that includes a mesh filter that holds pre-packaged soft pods or ground coffee.
Single-serve side water reservoir for easy, one-time filling.
Brew strength selector that brews regular or bold flavor/strength.
#4. Coffee 4-Cup Switch Coffee Maker
Price: $49.99
Rating: 4.0 out of 5 stars
The 4-Cup Switch Coffee Maker is the ideal coffee solution for both your home and office needs. Modern design backed by classic functionality allows for simple and easy brewing for those who appreciate fine-tasting coffee.
The Grab-A-Cup Auto Pause function lets you grab a cup before the brew cycle is done.
Features:
Gold tone filter
Removable filter basket provides fast and easy filling and cleaning
Dual water window lets you inspect the amount of water in the reservoir for precise filling.
The On/off indicator light lets you know if the machine is on or off.
#5. Cuisinart DCC-450BK 4-Cup Coffeemaker
Price: $29.95
Rating: 3.8 out of 5 stars
If you're hunting for a quick and compact coffee-making solution, then you can't go wrong with the Cuisinart 4-Cup Coffeemaker. Its small design is good for a small household or a second home without having to cut off all of the necessary features that coffee dorks cherish and hold near and dear.
Features:
The Brew Pause function lets you pour a cup before the brewing cycle is finished.
4 cup stainless steel carafe with a knuckle guard and dripless pour spout.
30-minute automatic shut-off and an 'in' display light.
Instruction book.
The Bottom Line
There are many reasons to drink coffee and it isn't just for the great taste that so many of us love and crave each and everyday. And there's no better way to start your day then to whip up your own brew at home, not to mention you're going to save a lot of time and money skipping the Starbucks line in the mornings. Get started today and check out these home coffee roasters – https://coffee-channel.com/best-home-coffee-roasters/