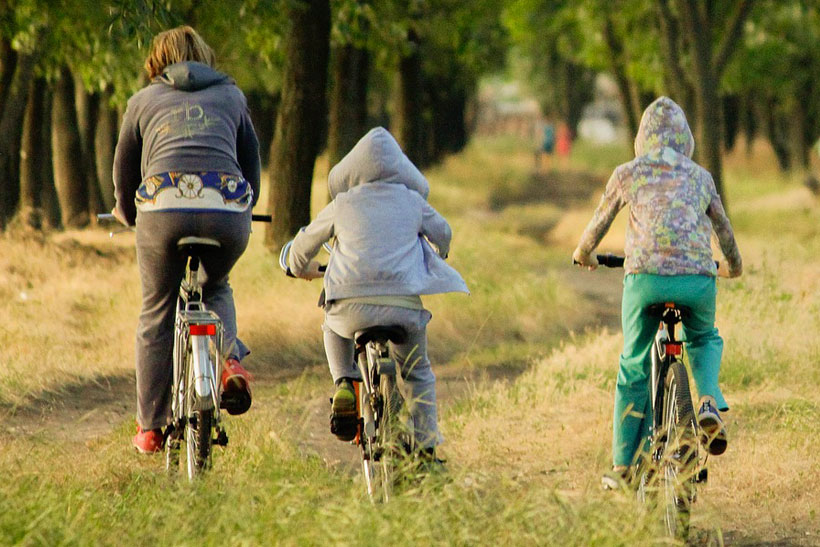 According to recent research, physical activity levels are continuing to decline. This is partly due to the sedentary nature of many forms of work and leisure activities, such as watching television or using computers, and even from changes in transportation.
This is where sports come in. Playing sports is not only a fantastic way to inject some fun into your life, but you will vastly improve your health and fitness in the process of doing so.
On top of this, playing sports is an awesome social activity. You can enjoy sports with friends, family, and even strangers. Being that loneliness is a real problem in many of our lives, meeting others and playing sports is a great outlet.
The most popular sports and activities for adults are:
The benefits of being active offers a range of health benefits, including:
strengthened heart and cardiovascular system
increased flexibility
improved joint mobility
increased muscle strength
stronger bones
improved stamina
lowered blood cholesterol levels
reduced blood pressure
loss of excess body fat
reduced risk of various diseases, including heart disease
lower incidence of depression
Reduced stress levels.
Physical activity recommendations for adults include:
Think of movement as an opportunity, not an inconvenience. For example, try to walk or cycle instead of using the car, or take the stairs instead of using the lift. Be as active as possible in as many ways as you can throughout the day.
Aim for at least 30 minutes of moderate-intensity physical activity (such as brisk walking) on most (preferably all) days. The 30 minutes does not have to be continuous. Combine short 10 to 15 minute sessions throughout the day instead.
Physical activity recommendations for children include:
Children (aged five to 18 years) should accumulate at least 60 minutes and up to several hours of moderate to vigorous physical activity every day.
Screen time (television, videos and computer games) for entertainment should be limited to two hours a day.
The Importance of Sports for Health
Playing a sport is a great workout for the body as it improves breathing while working the muscles in the body. It drastically improves your endurance, strength, stamina and helps build lean muscles. For some people, it is also more engaging and exciting than going to a gym.
To help you get better at a sport that you enjoy as a hobby or a fitness routine, we have put together a few tips to improve your performance at the sport to help you enjoy more benefits.
Whether it's a pickup game of basketball or an organized water polo league, playing sports can make you healthier and happier because of the physical activity involved.
Playing sports contributes to muscle development, coordination, cardiovascular health and numerous other benefits associated with disease prevention; physical activity can also help ward of chronic diseases including cardiovascular disease, diabetes, cancer, hypertension, obesity, depression and osteoporosis.
Getting Physical
Playing sports can help people achieve fitness goals related to weight loss, muscle development and fat reduction because of the physical activity involved. Children who play sports are less likely to experience childhood obesity. Physical activity is associated with hormone regulation and strengthening the immune system.
Different Sports, Different Benefits
Some sports are associated with particular health advantages. For example, bowling can help achieve greater bone density because of the frequent heavy lifting, according to the Mother Nature Network. Fencing might help ward off cognitive decline, given the complex thinking associated with this sport. People who play volleyball benefit from increased hand-eye coordination and flexibility. Ping-pong also helps players increase hand-eye coordination, while also promoting better brain health because of the fast thinking involved.
Swimming may have the power to help you sleep better at night. In a study on older adults with insomnia, participants reported both a boost in quality of life and sleep after engaging in regular aerobic exercise.
Physical movement in basketball helps in improving and building bone strength. Movements in this game help in forming new bone tissues and makes bone stronger. If you play basketball regularly then bones and muscles become stronger and also boost the immune system. It makes you feel more energetic and helps to stay focus to complete. When the depression is low, your immune system will get a boost as well.
Regular cycling strengthens the leg muscles and also the hip and knee joints.Cycling exercise also strengthens the arm muscles and in general improves the muscle function of the body. Not only does cycling benefit the lower body but also, it is an overall physical workout.
Team sports also teach athletes how to respond well to setbacks and crucial moments, such as being down a goal or losing a game. They teach you how to cope with failure, and embrace it as a learning experience for the future. By having this type of mindset, you are able to identify what went wrong and improve your chances of success the next time.
Contributing to Academic Success
People who play sports tend to perform better at school. Student athletes earn higher grades and earn higher test scores on standardized tests. They also have lower dropout rates and a better chance of getting into college.
Tips and Warnings
With an increased emphasis on winning and money, the dark side of sports has become more visible. College presidents at major universities cover up illegal activities by their coaches just so they can have a winning team; world-class bicyclists and home run kings lie about their use of performance enhancing drugs then justify their behavior because the culture of their sport has always allowed illicit behavior. And Olympic badminton teams throw round robin matches to receive more favorable seedings in tournament play.
Some risk is involved with participating in sports. While little risk is involved in participating in moderate-intensity sports such as swimming or cycling at a moderate pace, the risk of musculoskeletal injury increases with the amount of intense physical activity. People who are normally inactive should start slow and gradually increase the intensity and duration of their participation in sports.
In Conclusion
Playing sports is a fantastic way to improve your overall health and help you socialize with others. If you live a fairly sedentary lifestyle, it's time to get yourself moving. Sports is a great way to do so. We hope you now have an idea of just how much sports is beneficial for your health and the society as a whole, so don't ignore this and start playing!