Introduction

Type 2 Diabetes is a widespread health condition with serious ramifications. The condition touches almost everyone in some manner these days. If you don't have a family member with diabetes, chances are good you know someone who has the health condition.
Some statistics cited by the American Diabetes Association indicate over 30 million Americans have diabetes, and another 1.5 million people are diagnosed with the condition each year. Diabetes was the 7th leading cause of death in 2015, but it truly is a preventable disease.
You may think if diabetes runs in your family, there isn't any way to avoid the condition. However, your family history is just one risk factor for developing Type 2 diabetes. Being overweight, having high blood pressure, or not being physically active can also be risk factors.
While you can't control your genetics, addressing anything lifestyle-related gives you a chance to take better control of your health. There are simple steps you can take to lower your risk for developing the disease.
Five Easy Lifestyle Modifications to Embrace
Consider embracing the following easy lifestyle modifications to help you feel better and enjoy a healthier life.
1. Move more, it's a must
There is much talk about obesity being linked with diabetes, and with good reason. Being overweight is directly connected to diabetes, especially belly fat, since it reduces the efficiency of your body's insulin. Shedding weight is a critical component of preventing diabetes, that's why a solid exercise regimen is so beneficial. Yet many people struggle with finding a workout plan they enjoy.
It may not sound like much, but many of us work five days per week, so being active and eating right requires finding ways to sneak it in, even when you're at work. Take the stairs or walk around when you take breaks. Bring healthy snacks and drink lots of water. The small steps add up incrementally and make a big difference overall.
You might also consider joining a gym. Working out alongside other people is an excellent way to stay motivated and to hold yourself accountable
2. Work out with a (furry) friend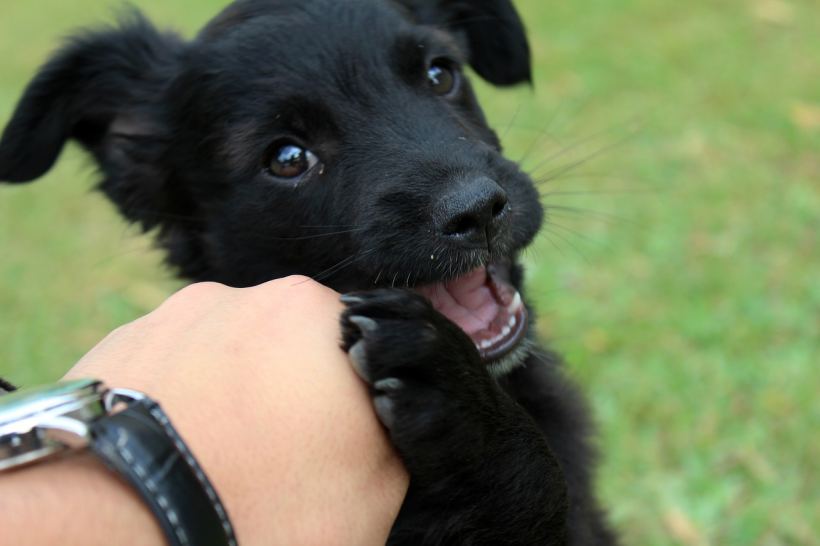 Many people find it easier to stick to an exercise plan when they have a workout buddy, and here is some excellent news: if you're a dog owner, you already have the perfect fitness companion.
Not only is your dog a faithful friend and staunch supporter, but working out together is a great opportunity to enjoy each other's company and hone your furry friend's obedience skills.
Playing games at home, going for walks, or hiking are just the tip of the iceberg when it comes to your canine workout options. You can take your pup kayaking, roller blading, or paddleboarding. You can even do "doga" (dog yoga) together, which is a terrific, low-impact option. And as a bonus, you're providing enrichment and exercise for your dog while getting healthier yourself, so it's a win-win.
If you're planning to exercise with your dog, remember to have the right supplies with you. This includes any clean-up supplies you'll need for dog messes, as well as leashes. In fact, an escape-proof harness is an excellent way to keep your dog safe and by your side. Check out online reviews to help you find the best harness for your pup.
3. Rethink your meals (and establish a meal schedule)
Managing your weight and improving your nutrition can be important weapons in your battle against diabetes, but you don't need to drop too many pounds to reduce your risk. Just a 10 percent weight loss can postpone diabetes and add years to your life. If you weigh 220 pounds, that's a 22 pound reduction.
Instead of eating sugar-laden foods, opt for several small meals each day of high-fiber foods. You'll find you feel fuller when you eat plenty of vegetables, legumes, and fruits. Also remember to drink plenty of water. If you aren't a fan of plain water, consider adding other healthful drinks to your menu. Infused water, herbal tea, or almond milk are a few suggestions.
It's best to establish a schedule that includes eating every three hours or so, helping to avoid becoming overly hungry between meals. Making a great schedule for your work or study requires careful thought and planning. Fortunately, utilizing an online schedule maker can help make the process easier and more efficient. With your own free schedule maker, you can quickly build a detailed plan that is customized to your individual needs and preferences. You'll have the flexibility to assign specific tasks during particular days and times, as well as incorporate important reminders into your plan so that you never miss a deadline or forget an important task. While planning manually may be time-consuming and challenging, with our innovative schedule maker it only takes minutes to create the perfect plan for your success!
4. Meditate for reduced stress and weight loss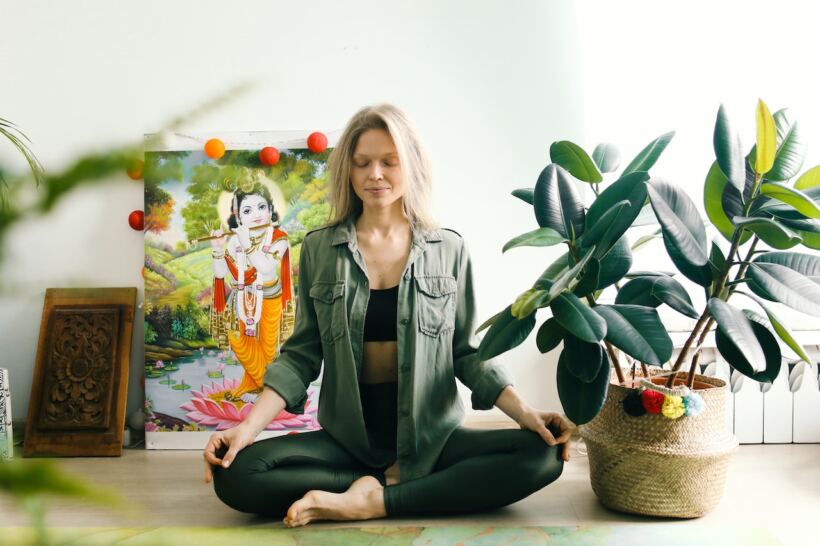 The connection isn't direct – you don't lose weight because of the process of meditation itself, but the mindfulness it creates can help you live out a more intentional life when it comes to food, exercise, and wellness.
Once you've developed a routine, meditation can help you feel comfortable with solitude, stillness, and quiet. Being a little more relaxed about everything while sticking to your diet and staying true to your exercise regimen is a great way to beat diabetes. Studies show meditation increases happiness compared to those who seek happiness but don't meditate.
5. Declutter to melt excess stress
If you work out at home, it's important to have a space that's free of distractions and stress. Take steps to declutter, clean, and organize your home to create an inviting and productive atmosphere where you can focus on bettering your overall health. Also bring in a little Mother Nature with houseplants that help purify the air, and open up those blinds and curtains to allow in as much natural light as possible.
Conclusion
Exercising, losing weight and modifying your diet are all actions you can take to help lower your risk for developing Type 2 diabetes. While those can sound like challenging changes, you don't have to completely alter your lifestyle or give up everything you love to make a difference. You can take control of your life by establishing an action plan to help prevent the disease. 
About Theresa Duncan
Originally from Detroit, MI, Theresa has been offering health and fitness advice for the last 30 years while working as an engineer. She decided to turn her passion into a profession, and finds nothing more satisfying than helping others reach their health and fitness goals.