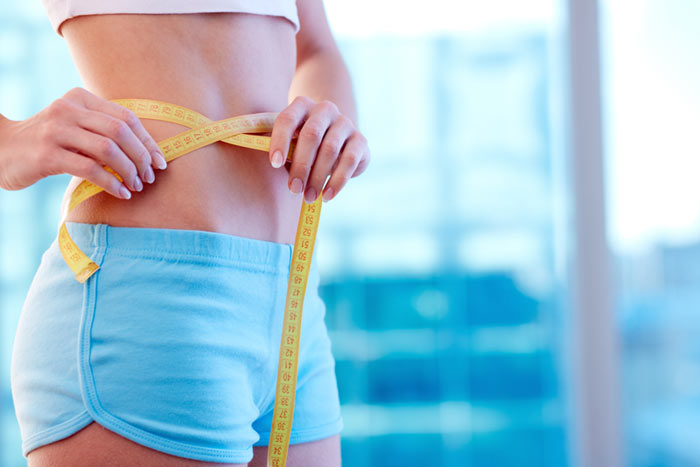 Losing weight is perhaps the toughest thing to do. Many often forget that diet plays an equally important part as exercising in helping you to lose weight.
Losing the last few pounds is always the toughest. One must keep in mind that losing weight depends on a number of factors such as age, genetics, hormones, medical history, lifestyle, et cetera. It takes at least 2-4 weeks for weight loss to reflect on the scale and you should not give up hope if you don't see the scale moving. Give it time and it will happen!
1300 Calorie Weekly Meal Options
Here's a number of 1300-calorie meal options for the entire week, all which are tasty, healthy, and perfect to help you lose weight. Choose from the various options for breakfast, lunch, dinner and even mid-meal snacks. These meals will ensure that you never feel hungry and always eat healthy.
Early Morning Drink Options (6.30am-7.30am)
Warm water with juice of half a lemon
2 teaspoons fenugreek soaked in a glass of warm water
1 cup water with 1 teaspoon apple cider vinegar
2 teaspoons of fennel seeds soaked overnight in a glass of water
1 teaspoon cumin seeds soaked overnight in a glass of water.
1 teaspoon carrom seeds soaked overnight in a glass of water
You can have this water warm or cold, as per your preference, though warm water is better. This water helps to boost your metabolism and also help with digestion. You can keep alternating between the different types of water as per your preference.
Breakfast Options (8.30am-9.30am)
Green Tea/ 1 cup fat-free milk, 2 eggs/ avocado, 1 Multigrain toast (without butter)/ Bran flakes cereal with half a banana, 5-7 almonds, 1 walnut
Medium bowl of oatmeal with apples, dates, sliced nuts. No sugar. Green tea/ black coffee. 5-7 almonds, 1 walnut
Vegetable quinoa, 1 cup fat-free milk, 5-7 almonds, 1 walnut
Avocado pancake/banana pancake, boiled egg/ baked beans, grapefruit juice/ orange juice. 5-7 almonds, 1 walnut
Vegetable semolina/ Vegetable broken wheat/ vegetable quinoa, black coffee/ green tea, 5-7 almonds, 1 walnut
Pancake with maple syrup (Cheat day), half cup low-fat milk
Overnight oat with chia seeds, apple/strawberries.
Mid-morning (11.00am-12.00pm)
Green tea/ soy milk/ buttermilk/ half an apple
Freshly squeezed watermelon juice/ orange juice
Green tea/ watermelon juice/ buttermilk/ apple juice
Grapefruit juice/ Kiwi juice
Oolong tea/ Black tea/ White tea
Lunch (12.30pm- 2.00pm)
Spinach salad with tofu/ cottage cheese/ mushroom/ broccoli/ onions/ tomatoes/ egg/ bacon. Use a light dressing, preferably home-made such as lemon juice, balsamic vinegar, olive oil, salt & pepper, herbs etc. keep the salt on the lower side.
Salmon with asparagus, broccoli, carrots / Oat pancake with lettuce, carrots, bell peppers, tomatoes, Low-fat yogurt
Kidney beans/ chickpea salad with zucchini, bell peppers, tomato, cucumbers, lettuce. Use a light dressing, preferably home-made such as lemon juice, balsamic vinegar, olive oil, salt & pepper, herbs etc. keep the salt on the lower side, grilled salmon/ grilled tofu
Fish taco/Veggie taco, 1 glass of coconut water/ buttermilk
Lettuce/kale wrap with shrimp/tuna/tofu and veggies with a spicy sauce, half avocado, half cup low-fat yoghurt
Steak with grilled veggies/ cottage cheese steak with grilled veggies, small bowl of custard (Cheat day)
Tuna sandwich/ chicken sandwich/ mushroom sandwich, low-fat yogurt/ buttermilk
Evening Snack (4.00pm-5.30pm)
Green tea/ coconut water/ warm water with lemon juice/ buttermilk with a mid-sized bowl of fruits
Green tea, 1 multigrain biscuit
Black coffee, 1 small bowl unsalted popcorn/ whole wheat cracker
Medium bowl of celery and hummus
Baby carrots with hummus/ low-fat curd dip with cucumbers, bell peppers, onion
Dinner (7.00pm-7.30pm)
Chicken stew/ vegetable broth, Chicken/ turkey patty/ soya curry/ chickpea salad
Cucumber soup/ tomato gazpacho/ lentil soup, Grilled vegetables (No potatoes)/ Grilled chicken breast
Chicken stew/ vegetable broth, Tofu/ cottage cheese salad with avocado and watermelon, small piece of dark chocolate. Low-fat frozen yoghurt
Stir-fried veggies with grilled chicken/ fish/mushroom/tofu
Squash soup/pumpkin soup, Baked fish/grilled chicken/mushroom/tofu
Spaghetti with meatballs/ pasta of your choice, small brownie (Cheat day)
Mushroom and tofu/soya/cottage cheese stew
Post-Dinner Snack (10.00pm-10.30pm)
Glass of low-fat milk/green tea with apple/ pear/ pomegranate
The Bottom Line
When you're trying to lose weight, remember that diet and exercise go hand-in-hand. The food options here are a great starting point when structuring a 1300 calorie diet. All the foods here are tasty and hearty and they will not leave you feeling starved. But remember not to overdo it and that cheat days are ok when on a diet so your metabolism doesn't plateau. Also, don't forget to give your body 1-2 days of rest from exercise each week. Following these simple tips will have you losing weight before you know it!
About Shannon Clark
Shannon holds a degree in Exercise Science and is a certified personal trainer and fitness writer with over 10 years of industry experience.