Top 5 Green Vegetables
#1. Wheat Grass
Did you Know:  You can turn your Kitchen into a Healthy Garden?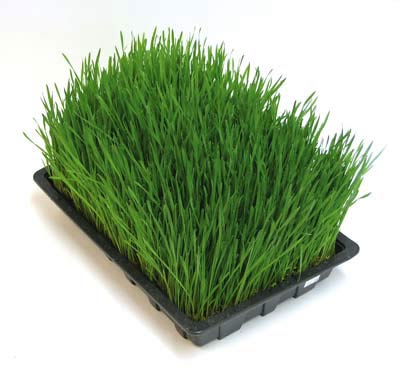 Yes, you can grow wheat grass in your own home and you will have one of the top 5 green vegetables at your disposal 24/7/365!
All the extraordinary claims such as "one pound of fresh wheatgrass is equivalent in nutritional value to 23 pounds," may be exaggerating but it does not hide the fact that wheat grass really is healthy!
Wheat grass must be juiced (https://juicerkings.com/best-budget-juicers/) and it contains healthy amounts of vitamin E and phosphorus as well as chlorophyll all of which can help your body function properly and ward off diseases more efficiently.
Why haven't you been juicing?

Wheat Grass Growing Kit
---
#2. Asparagus
Did you Know:  Asparagus contains a special kind of carbohydrate called inulin?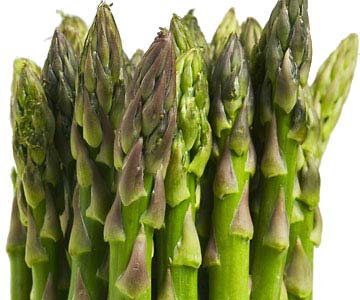 Our bodies cannot digest inulin, but the health-promoting friendly bacteria in our large intestine do.
Healthy intestinal bacteria allows our body's digestive system to function properly and reduces the risk colon cancer.
Asparagus is one of top 5 green vegetables because it is a source of protein, vitamin A, vitamin C, calcium, and iron.
Asparagus is also loaded with phytochemicals glutathione, rutin, and folic acid.
Asparagus is also the second best whole foods source of folic acid. Folic acid is known to lower the risk of heart disease, colon cancer and liver diseases.

Asparagus & Farm Fresh Greens Cooking Guide
---
#3. Kale
Did you Know:  Kale is not Just for Rabbits or Salad Bar Decoration!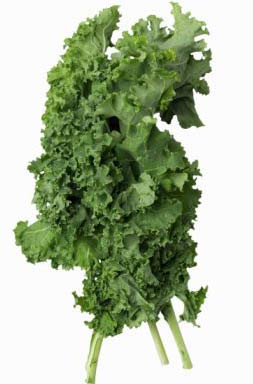 You probably know kale from the decorative layout lying beneath your local salad bar.
Kale is a green fibrous leaf which is in season from mid-winter to early spring.
Kale is rich with numerous essential nutrients.
You will find good amounts of calcium, lutein, iron, and Vitamins A, C, and K.
Kale has seven times the beta-carotene of broccoli and ten times more lutein. The chlorophyll in kale provides a healthy dose of fiber as well.
To top off the benefits of consuming kale it has been shown that kale's sulfur containing phytonutrients help detoxify the body and prevent certain cancers!
---
#4. Broccoli
Did you Know:  The name "broccoli" comes for the Latin word brachium, which means "branch," or "arm."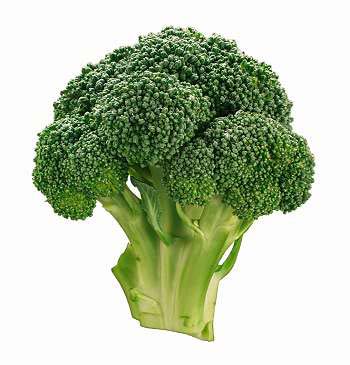 Broccoli will not be on the St. Patrick's day menu but there are many reasons to eat it often.
Broccoli is a green vegetable which means it  packed with powerful antioxidants.
Three in the highest concentration are: Vitamin A, Vitamin C and the mineral selenium in which broccoli contains more than any other fruit and vegetable.
Broccoli is so easy to cook and widely available which makes it #2 of the top 5 green foods.

New Enchanted Broccoli Forest (Classic Cooking)
---
#5. Spinach
Did you Know:  Popeye thinks Spinach is the #1 Green Food!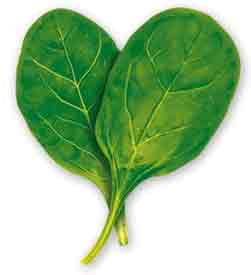 In addition to being very, very low in calories, the list of the benefits of spinach goes on and on.
Dietary fiber headlines the list which includes the antioxidants beta and alpha carotene, lutein and zeaxanthin as well as calcium, potassium, magnesium, vitamin C, vitamin E, vitamin K and folic acid.
Eating spinach is the easiest way to include those green foods in your diet.
Spinach is easy to prepare and versatile and can be eaten in salads, steamed and many more ways.

Spinach and Beyond Cooking Green Leafy Vegetables
---
Top 5 Green Smoothie Recipes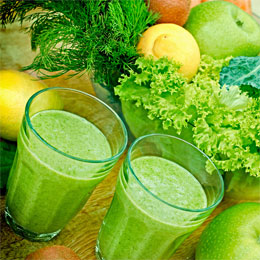 Top 5 Weight Loss Green Recipes That Will Help Boost Your Metabolism
Try these easy to prepare and healthy weight loss smoothies' recipes using your juice blender.
Smoothies that contain veggies like kale, wheat grass, spinach, and others can make you feel fuller longer.
Many of these ingredients are found in popular supplements such as Organifi Greens Supplement.
Check out which of our top 5 weight loss green recipes will suit you best.
The healthiest and delicious way to lose weight is by drinking detox smoothies. Weight loss smoothies recipes are full of antioxidants, fiber, vitamins, and other healthy nutrients, providing your body a healthy detoxifying flush.
These healthy fruit and vegetable smoothie recipes for weight loss also contain large amounts of water, which helps in hydrating one body and boost metabolism. Smoothies usually contain fresh fruits and veggies and can be made with the use of a juice blender.
Smoothies will not just help you lose weight. It will also reset your system. After three days, you will start craving a healthier diet. And if you take processed food, you will feel bloated and sluggish.
Here are the top 5 weight loss green smoothie recipes that you can consider. These recipes will not just help you to trim down weight. It will also boost your energy and keeps you full longer.
#1. Kale, Banana, Pineapple Green Smoothie Recipes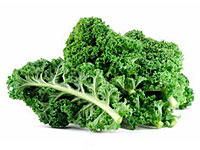 Kale is referred to as one of the superfoods because it is packed with large amounts of minerals, vitamins, and other essential nutrients. It is considered as one of the most nutritious plants on earth.
Kale does not have a pleasing taste, as some people find it a bit strong. To enhance the taste of your kale-green recipes, you need to add the right ingredients. Use only the leaves so it will get rid of the bitter flavor. Adding banana and pineapple can help mask the bitterness of the kale. These two fruits also have many health benefits.
Ingredients
¼ cup nonfat plain Greek yogurt
½ cup pineapple
½ cup unsweetened soy milk or ½ cup nonfat milk
½ medium banana
1 cup kale
1 tbsp. chia seeds
Place all the ingredients in the blender and blend until smooth add water until you reach the desired consistency.
#2. Avocado and Spinach Green Smoothie Recipes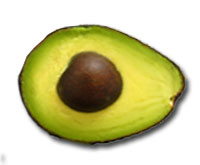 Just like kale, avocado is also considered as superfoods because it contains healthy nutrients like folate, potassium, vitamins B, C, K, and more.
Avocados can help relieve joint inflammation, strengthen bones, improve cardiovascular health, promote eye health, and aid in losing weight. Unlike kale, avocado tastes good, so there is no need to mask its taste.
Ingredients
½ chopped avocado
1 ½ cups apple juice
1 unpeeled, cored and chopped
2 cups stemmed and chopped spinach
Combine all the ingredients in a blender and puree for one minute, add water until you reach the desired smoothness.
#3. Spinach with Strawberries and Oranges Metabolism Boosting Green Smoothie Recipe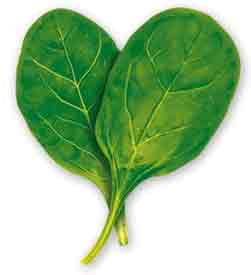 Adding strawberries on the spinach green smoothie recipe can add a twist on this classic drink. Spinach, strawberry, and oranges produce a tasty smoothie. The secret of this metabolism-boosting recipe is the almond milk that makes this healthy drink creamy. Because of the added protein, the thermic effect of food (TEF) increases due to the extra calories needed to digest it. As a result, your metabolic rate increases as well.
Ingredients
⅓ Cup strawberries
1 cup almond milk
1 cup raw spinach
1 orange peeled
Add all the prepared ingredients in the blender and blend for one minute or until you have a smooth puree.
#4. Green Veggies with Banana and Pineapple Healthy Smoothie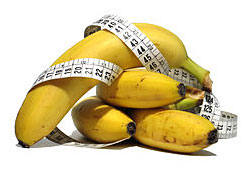 This drink is rich in protein that will help speed up your metabolism and keeps you full longer. Protein takes longer to digest than consuming the same amount in carbs or fats. And because of this, you will burn more calories. This delicious smoothie recipe can produce around 3 cups, which helps you achieve the USGA recommended servings of 1-2.5 cups a day.
Ingredients
½ cup chopped cucumber
1 cup baby spinach
½ cup pineapple
¼ scoop of flax
1 celery stalk
6 oz nonfat plain Greek yogurt
½ cup pineapple
4 ice cubes
½ medium sliced banana
½ cup of water
Add everything in the blender, puree until you achieve the right consistency. You can add water little by little until you reach your preferred thickness.
#5. Sweet Peas Blueberries Green Smoothie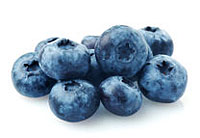 Sweet green peas are low in fat but high in protein, micro-nutrients, and fiber. If you want something new for your green smoothie, this is a healthy alternative. It tastes delicious and is full of antioxidants and other nutrients. The peas are very filling. As a result, the amount of food you take is reduced and lead to weight loss in the long run.
Ingredients
½ cup blueberries
½ teaspoon honey
1 banana
1 cup almond milk
1 cup sweet peas
1 tablespoon chia seeds
---
The Bottom Line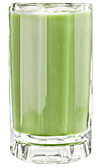 These green vegetables and smoothies for weight loss recipes could be your healthiest way for trimming your weight and improving your health.
However, it is still best to ask professional help before going into a smoothie diet if that is your intention. Experts suggest that you start slow if so. You can start with a nighttime smoothie for weight loss routine. After a week you can replace three meals a week with a veggie and fruit smoothie.
In the long run, consuming a regular variety of green vegetables daily is optimal for your health. Try mixing and matching green vegetables and your favorite fruits to create a custom green smoothies for weight loss recipe that you love!
About Michael Behnken
Mike Behnken is a personal trainer who holds multiple NASM certifications and a MS in Exercise Science. Mike loves fitness, travel, and photography among many other interests.