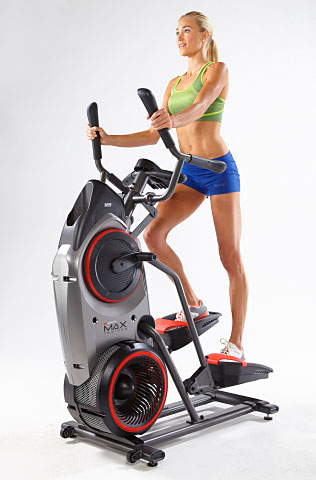 Elliptical machines are a staple at gyms of any size, so it only makes sense that people would want one for home use. They give excellent cardio workout without putting too much impact on your body. Adjustable options also increase the variety and intensity of exercises you can do.
Unfortunately, if you're not careful, you'll end up paying more for a machine that has more bells and whistles than function. With prices going for as high as $5,000, purchasing an elliptical machine should be a well-researched decision.
Here are some steps you can follow to pick the best elliptical machine without breaking the bank.
1. Set a Budget
Determining your budget should be the first thing you do; otherwise, you'll be overwhelmed with all the options.
Unlike your other purchases, setting a budget doesn't end at determining the machine's price. You also need to consider any delivery costs, setup fees, extended warranties, and return policies.
While it's likely that you'll score free delivery from the retailer, the assembly will probably cost extra. Of course, you can always opt to build it yourself, but ellipticals can get rather complicated. And if you do find out that something is broken, you'll be on the hook for transporting the unit before you get a replacement.
2. Pick a Style
Elliptical machines come in three different configurations: front-drive, center-drive, and rear-drive. Front-drive machines are easily recognizable, thanks to the large wheel housing in front of them. Though they're usually cheap, the front wheel can sometimes produce more noise and vibration than usual.
On the other hand, rear-drive machines have the wheel housing on the back. The housing is smaller compared to its front-drive counterpart and is a lot quieter. The downside, however, is that most rear-drive ellipticals are longer than usual. You can thank the pedal setup for its extra length.
Lastly, consider picking center-drive ellipticals if you prefer a more compact machine. Unlike the other two models, the drive wheel is on the center and is smaller. The trade-off is that the pedal arms go beyond the frame's length when in use.
3. Consider the Features
To pick a quality elliptical under $500, you need to consider which features you want.
For example, if you're looking to do different workouts, you'll probably want an elliptical machine with electronic programming. You'll want an interface where you can set various wheel resistance levels, inclines, interval training, and other similar options. If you're trying to keep costs low, rank the features in order of importance and go from there.
Another feature to consider is the stride length. Depending on how you walk, you might prefer a shorter or longer stride. Cheaper models will have fixed stride lengths; for an extra cost, you can get one with adjustable length. Keep in mind the number of people who will use the elliptical before committing to a fixed stride measurement.
And if you have young children around your house, you might want to look closely on the machine's safety features. The last thing you need is for your newfangled device to cause harm to your child. At the very least, opt for a model that has a safety pin for the pedal arm. This simple feature will keep the elliptical pedals from being used if the pin is in place.
4. Evaluate the Quality of Life
This step covers two things: your experience while using the machine and the experience of those around you. They are more related than you think.
Let's start with your experience as the user. Obviously, you want to be as comfortable as possible so you can avoid injuries. For ellipticals, this means ensuring that the pedals move smoothly. Any unintended jerking, while you're in motion, will get you injured.
And then, you also have to make sure that your machine is quiet. Just because you have acheap elliptical, it doesn't mean that it should sound like an oncoming train. There's nothing worse than not being able to exercise because doing so would wake the entire house.
What to Do With Your Heart Rate

Unless you're buying an ultra-cheap elliptical machine, chances are it has some heart rate monitoring system. The quickest way to determine this is by looking at the hand grips. If there are shiny plates around them, chances are it can measure your heart rate.
The additional cost depends on what you want the machine to do with your heart rate. At the very least, it can show the count to you. If you just want to know how hard you're working, a basic elliptical with a monitor will suffice. But if you want the machine to tailor the exercise intensity based on your heart rate, that will cost you extra.
Final Thoughts
Purchasing an elliptical machine can be nerve-wracking, but it shouldn't be. Thanks to the internet, finding out information about various elliptical manufacturers is as easy as ever.  As long as you keep in mind that your purchase is an investment for your health, any choice you make is sure to serve you for years.
About Shannon Clark
Shannon holds a degree in Exercise Science and is a certified personal trainer and fitness writer with over 10 years of industry experience.