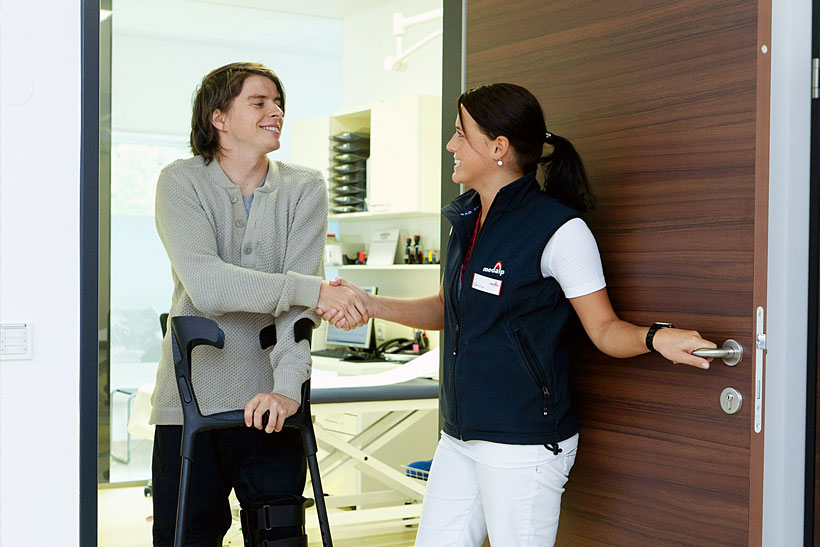 Anyone who wants to pursue a career primarily based on the principle of helping people has a noble soul, but in order to make it sustainable, it needs to be a promising one for the individual as well.
Thankfully, there is no shortage of bright career paths for young students to take that can help them fulfill their dreams of becoming not just a successful person, but also a contributing member of the society and a compassionate human being.
Want to Help People? Here are Five Rewarding Career Paths for You
There is no shortage of careers to pursue if you want to give back to humanity. Helping your fellow brothers and sisters is a rewarding way to satisfy your soul and make a living doing what you love. Here are five fantastic career paths for you…
#1. Become a Physician or a Surgeon
There is just no better way to help a patient than to have the power to relieve him/her of pain. While there is no doubt that the business aspect of healthcare has taken a toll on the reputation the profession was originally associated with, you do not have to be part of that.
According to countrywide surveys, sometimes, even insurance isn't enough to cover all medical bills in the US, which is a troubling thought as a citizen. Nevertheless, once you complete your medical school training and have chosen a specialty, you have the power to help people. Be an exception and stand out as a neurosurgeon who doesn't charge $200/hour but concentrates on treating his/her patients instead.
If you're worried about the amount of time and work that goes into studying to become a physician, you have all the right to be. Medical school isn't for everybody and while there are tools to help you learn faster and better, like Kenhub, it isn't going to be easy.
#2. Become a Family Nurse Practitioner
Professional nurses who often end up wishing that they could help more people and in more profound ways than they already do. Family nurse practitionership is a great option to consider.
Walsh University Online has a CCNE Accredited Master of Science in Nursing: Family Nurse Practitioner Program for registered nurses who have a bachelor's degree in nursing sciences, as well as the necessary work experience. On completing the course, nurses can start their own primary care clinics without physician supervision in some states.
The salary can easily touch and even exceed the $100,000 mark for nurse practitioners, which is a huge career-centric incentive to consider the program. However, the main reason why the Walsh University Online FNP program comes recommended is that it allows nurses to fill a huge gap in healthcare that exists in rural areas particularly.
Even more states are considering the prospects of allowing nurse practitioners the license to practice on their own and make up for the lack of sufficient and affordable healthcare in the country. You will also learn more about ambulance nurses in the medicine field during your research. The field of nursing is a diverse one and there are plenty of unique opportunities.
#3. Dentist: You Can Literally Make People Smile!
Dentists make $175,000 or more on an average, depending on where they are practicing and for how long. Unfortunately, it's part of the reason why dental care is so expensive in the country and why most people would rather not go to the dentist.
Just like being a doctor, a lot depends on you when you are the dentist, whether a dentist in Oakbrook Terrace or anywhere for that matter. If you decide to help people more by sacrificing some of the money, you will be among the few in the country that do!
By offering high-quality dental care, but reducing your profits by a significant margin, as compared to other dentists, you will earn the blessings of everyone that visits you. Rest assured that even by charging modestly, you will earn significantly more than most people, but just not as much as dentists usually do.
Dental science was originally developed to help people and you already have that innate will to actually help your patients, so it will never really feel like you are missing out on anything. You can even join the Free Dental Care initiatives spread all across the US.
#4. Psychiatrist: A True Doctor of the Mind
Therapy is a more approachable job and therapists deserve special mention on this list too. However, a psychiatrist is a licensed doctor who can not only counsel his/her patients but can also write prescriptions when they deem it to be necessary.
The average income of a psychiatrist in the US goes well above the $220,000 mark, and easily at that, so it's definitely a very lucrative career path.
Similar to what we have already discussed, you can divide your time between free patient care and premium patient care to maintain the balance between personal gains and higher goals.
#5. Become a Life Coach
If years of education and student loan debt isn't something you fancy, becoming a life coach is an amazing career opportunity if you want to help others. While you won't make as much money as the other professions on this list, you can still do pretty well if successful, especially if you live in a more affordable area where your money goes further.
The role of a life coach is to help motivate and encourage people to realize their full potential. I mean, it can't get much better than this if you're looking to positively impact another persons life. Life coaches can help individuals struggling with just about anything too so there is quite a bit of flexibility with the profession. It also never gets old for there will always be new problems to help your clients overcome.
To become a life coach, you will want to pursue one of the more recognized organizations that offer life coach certification. The International Association of Coaching, IAC, and International Coach Federation, ICF, are among the best.
Additional training in counseling, teaching, and communication is also very helpful for the role of a life coach. Local community college courses in one of the above fields will be a great compliment to your IAC or ICF certification.
The Bottom Line
In one way or another, most professions are designed to meet the needs of society, therefore, even if you cannot pursue any of the options above for reasons you cannot overcome, just do your job with your noble mindset, and you will be surprised at how happy it can make you and the people around you.
So whether you are serving people with a smile at a diner, or just having a tea party with a child that you are babysitting, the will to help and make people happy makes all the difference.
But if you truly want to make a difference and make your living doing so, a career field helping others will be your ticket to happiness. Professions to help people very quite a bit in their scope and have a diverse earning potential range. This list just scratches the surface!
About Shannon Clark
Shannon holds a degree in Exercise Science and is a certified personal trainer and fitness writer with over 10 years of industry experience.