What is Zumba All About?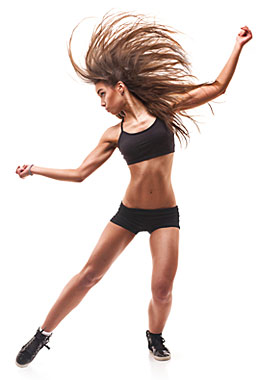 Zumba Fitness classes are incredible workouts that will tone your body and improve your fitness by leaps and bounds all while invigorating and inspiring your mind and spirit.
Set to hot Latin and international music, you will learn how to move to new rhythms including salsa, merengue, reggaeton, cumbia, samba, bachata, and more. Many instructors also throw in a few hip-hop or pop tracks for fun. You don't need to know how to dance to get started, but you will definitely leave class with a few new moves under your belt.
Put simply, Zumba is a high-energy, calorie-blasting, body-sculpting dance workout party that can be described as "exercise in disguise." You'll have so much fun in a Zumba class that you will hardly realize what an amazing workout you're getting at the same time.
Many people associate working out with pain, sacrifice, and boredom, treating exercise as a necessary evil. Not so among those who choose Zumba Fitness. People who take Zumba classes cite their sessions as the highlight of their week.
Zumba is great for all ages, fitness levels, and genders. Zumba classes tend to be mostly women, but I always encourage guys to go too. It's a great cardio and toning workout for anyone. And to the single guys out there, I'll let you in on a little secret: Zumba classes are an excellent way to meet fit, confident girls! Women LOVE guys who dance!
Fabulous music, zesty rhythms, smiling faces, sweating bodies, and changing lives…you'll find all of this and more every day in Zumba classes across the world.
Check out this video of Zumba Fitness creator Beto Perez rocking out with his Zumba friends!
Beto Perez and the Zumba Story
Zumba creator Alberto "Beto" Perez got his start as a fitness instructor in his native Colombia. One fateful day on the way to teach an aerobics class, he found himself in the middle of a fitness instructor's nightmare: he had forgotten his music! Being a resourceful guy, he pulled some tapes of his own favorite music out of his backpack, including salsa and merengue, and improvised a class using dance steps. His students had a fabulous time and clamored for more. Thus, Zumba Fitness was born.
Beto brought Zumba into the states when he began teaching his method in Miami. He hooked up with two other Albertos: the entrepreneurs Alberto Perlman and Alberto Aghioni. Together, the three Albertos gave the gift of Zumba to the world.
Today, Zumba Fitness classes are held worldwide. Across 150 countries, 14 million people attend a Zumba class at least once a week, and the number is ever-growing. Zumba has even released a Zumba video game on all major gaming platforms, including Wii, PS3, and Xbox.
Why Try Zumba?
Zumba is FUN! Zumba is often referred to as "exercise in disguise," because you'll have so much fun in a Zumba class that you'll hardly realize you're exercising. The time just flies by; you're dancing, laughing, and having such a blast that an hour is up before you know what hit you.
Zumba is EFFECTIVE! While you're rocking out having a great time, you're burning a TON of calories. Zumba is cardiorespiratory training combined with repetitive dance moves designed to tone your body. You burn more calories in an hour of intense Zumba than you would on an hour-long run.
Zumba is EASY-TO-FOLLOW! You don't need any dance experience to do Zumba. Zumba is all about having fun, so you just keep moving if you miss a step. There is no judgment, as everyone is at their own level, and the atmosphere is friendly and noncompetitive. The more Zumba you do, the easier the steps will become.
Zumba is GREAT FOR ALL FITNESS LEVELS! In class, you can move more intensely to get a more vigorous workout, or dial it down if you prefer. Many instructors offer advice on how to modify the movements to your fitness level. There are even different types of Zumba classes including those designed for active older adults.
What is a Zumba Class Like?
Zumba is all about the pure joy of moving to music. You'll dance to the wonderful rhythms of salsa, merengue, cumbia, reggaeton, bachata, quebradita, samba, hip-hop, and more. If half (or all) of these terms mean nothing to you, not to worry: you learn by doing in Zumba.
Classes may range from just a few people to a room full of a hundred happy folks. The atmosphere is fun and noncompetitive. Zumba is designed to be accessible to people from all backgrounds with all levels of fitness and dance experience. The instructor will show you what to do, and the word "perfection" is strictly off the table.
Everyone is encouraged to move naturally with their own style and at their own level. You may feel you're kind of stumbling around in your first couple classes (I certainly did), but as the rhythms sink into your body and mind, you will be surprised to learn how coordinated you really are, even if you have never thought of yourself as a dancer.
Most classes are around an hour long. You will move through a series of dances beginning with warm-ups, transitioning to more intense dances, then finally cooling down and stretching. Zumba instructors are taught to take your health and safety very seriously and they design their classes to set you up for success.
What to Bring to Class
Clothing: Zumba classes are intense, and most keep up the intensity for a whole hour, so you will get sweaty! Wear comfortable, breathable clothing that allows you maximum freedom of movement. Some people will wear baggy hip-hop style clothing, while some people dress like they are going out for a run. Totally up to your own preferences! There is a fun line of Zumba clothing available on www.zumba.com or from many Zumba instructors. Be sure to check out my Zumba clothing tips and recommendations section first.
Shoes: Wear supportive shoes such as running shoes or dance sneakers. Don't go barefoot; you need lots of ankle and arch support. Zumba Fitness makes colorful, funky  Z-Kickz® footwear especially designed for Zumba.
Essential Gear: You will want to bring a water bottle to stay hydrated as well as a small towel or bandanna to mop up sweat. If the facility offers showers, you may want to bring your showering supplies and a fresh change of clothes, because if you're doing Zumba right, you will be a hot sweaty mess after class!
Types of Zumba Classes
Zumba®: Your standard Zumba class, if there can be such a thing. There are differences in intensity, choreography, and style from instructor to instructor. No two classes are quite the same. I have never been to a Zumba class I didn't enjoy!
Zumba Gold®: The Zumba experience tailored to the needs of the growing baby boomer population. You'll still dance to the classic Latin and international rhythms of Zumba, but with a lighter intensity level. Zumba Gold is also great for people of any age needing a gentler introduction or re-introduction to the fitness lifestyle.
Zumba Toning®: Most Zumba classes have elements of muscle toning, but Zumba Toning takes it to the next level. Using light, maraca-like weights for a high number of repetitions, you'll receive both the traditional cardio benefits of Zumba alongside the body-sculpting toning benefits of a strength training class.
Zumba Gold-Toning®: Combines Zumba Gold with Zumba Toning for a strength training/cardio class aimed at the active older adult population. Like Zumba Gold, Zumba Gold-Toning is a great way for beginning exercises of all ages to start working out.
Aqua Zumba®: Zumba in a pool! Aqua Zumba offers the benefits of a regular Zumba class but at a lower impact level for your joints. If you have never tried aqua workouts, you might be surprised to learn that they are very effective and challenging due to the unique physical properties of water. Aqua Zumba makes aqua workouts much more fun!
Zumba Sentao®: The newest addition to the Zumba offering, Sentao makes use of chairs to provide a full-body workout focusing on toning and building strength. You'll use the chair for dips, squats, lunges, and more. Using this simple piece of equipment makes it possible to provide a unique Zumba experience with more of a strength-training focus.
Zumbatomic®: Zumba for kids! Using kid-friendly music and choreography, the focus of Zumbatomic is on having fun while encouraging kids to be active. In our sedentary, couch-potato culture, we all agree that it's super important to teach kids about exercise and provide them with fun ways to do so.
How to Find a Zumba Fitness Class Near You
The explosive popularity of Zumba has allowed Zumba Fitness classes become widely available and accessible to people from diverse walks of life. Zumba is offered everywhere from private fitness clubs, to YMCAs, to dance studios, to college campuses, to school gyms, to workplaces, to the private in-home lessons offered by some instructors.
Many fitness facilities such as 24-Hour Fitness, YMCAs, and more may offer Zumba classes free with your membership. Zumba classes offered in dance studios and other locales may charge a drop-in rate which tends to vary based on region. Many instructors offer discounted punchcards which make classes more affordable. Some colleges offer P.E. credit for Zumba classes. What a great way to burn up some elective credits!
To find Zumba classes near you, visit www.zumba.com and click on "find a class." When you enter your zip code, you will be provided with a list of classes and instructors in your area. Many instructors have websites that provide you with more information about themselves as well as contact information if you have any questions. Zumba instructors tend to be very friendly, helpful, and encouraging individuals, so don't be afraid to reach out!
The class list on www.zumba.com may not be exhaustive, since instructors must manually enter their classes. Check with local fitness facilities if you don't find what you're looking for. There may be more classes available than what is shown online.
See Also:
---
Health and Wellness Benefits of Zumba® Fitness Workouts
Cardiorespiratory Health
It's well known that improving your cardiorespiratory health is associated with myriad health benefits, including lowering your chances of developing a chronic disease, and greatly improving your quality of life overall. Zumba classes are structured in such a way that they become interval training. High-intensity cardio songs alternate with slower-tempo songs to help you build cardiorespiratory fitness using the principles behind interval training.
Weight Loss
Zumba burns A TON of calories; we're talking 500 to 1000 in one hour depending on your build and the intensity of your movements. Zumba and proper nutrition: talk about a perfect weight loss plan!
Strengthening and Toning
Zumba moves are designed to contain strengthening and toning aspects. Your muscles will grow more sleek and defined while your bones and joints grow stronger as well.
Exercise Motivation
Zumba is so much fun that it keeps you motivated and interested in working out, lowering the drop-out rate of exercisers. I know many people who are in great shape who say they wouldn't come to the gym at all if not for Zumba classes.
Mental Health
Zumba, like many cardiorespiratory fitness programs, relieves stress and can help fight depression and anxiety symptoms. The intensity level puts you into the endorphin-release zone, boosting your mood.
Confidence Boosting
Zumba can help you feel more confident and at home in your body. You will become more coordinated as you get in touch with your movement system.
Community and Social Support
The friendly, noncompetitive atmosphere of a Zumba class creates a feeling of community. Classes are a great way to meet likeminded people and make new friends.
Overall Health and Wellness
Cardiorespiratory exercise boosts health and wellness, strengthening the immune system. Since I started doing Zumba, I have stopped getting seasonal bugs. I used to get sick at least four times per year; nowadays I get sick once a year if that.
How Zumba Changes Lives
Perhaps you can relate to my personal Zumba story: I was one of those people who would work out in "boom and bust" cycles; high commitment for a few months, then boredom would set in and I would drop out and return to my old sedentary ways. I had built a good base of muscle through genetics and strength training, but I would get so bored during cardio sessions that I neglected that part of my fitness routine. I had about 15 stubborn pounds that I just couldn't seem to lose and keep off. This cycle continued for years, through my teens into my mid-20s.
Then, everything changed when I took my first Zumba class. I was absolutely blown away by how much fun I had. The hour flew by and I couldn't believe I had lived so long without Zumba in my life. I took Zumba classes for a few years throughout Oregon. I was thrilled to watch those pesky pounds melt away and reveal the toned muscles underneath. I felt my life blooming with positive energy in ways I never thought possible. I give Zumba Fitness a lot of credit for that.
I finally got my certification to teach Zumba last year. Now, I teach between three and five Zumba classes per week to anywhere from one to fifty people at a time. I feel so blessed to have Zumba as a part of my life and to be able to share Zumba joy with others.
I no longer struggle to maintain interest in working out. Teaching Zumba or going to Zumba classes is always a highlight of my day. I love the community feeling; friendships and family relationships grow and strengthen in Zumba classes.
I hear stories all the time from students who credit Zumba Fitness with changing their lives: one student lost 75 POUNDS through Zumba and dietary changes. Another believes that Zumba helped her keep symptoms from chemotherapy at bay and even helped her enter remission!
Benefits of Zumba Fitness Workouts:  Final Thoughts
If you have already done Zumba, I know I'm preaching to the choir. Use the health, wellness, and fitness benefits described above to convince hesitant friends and family members to come to class with you! If you care about the health, wellness, and fitness of your family and friends, share this article with them on Facebook. Zumba Fitness has room for everyone. The more the merrier!
And if you haven't tried Zumba yet, do yourself a favor and try out a local Zumba Fitness class today. You have nothing to lose (except those stubborn pounds), and worlds of benefits to gain!
See Also:
---
Best Clothes for Zumba® Fitness Classes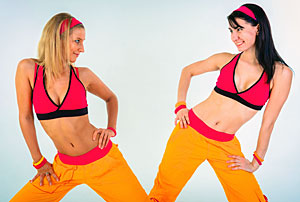 There are a few good reasons to choose your clothes for Zumba Fitness classes with care: you want to be safe and supported, you want to feel cool and comfortable, and you want to look snazzy and stylish. Unlike other fitness modalities, part of the fun of Zumba is the clothes!
I teach six or more hour-long Zumba classes per week, so as you might imagine, I have done my fair share of experimentation with what works and what doesn't when it comes to Zumba Fitness clothes. I love Zumba Fitness branded clothing because it's fun, colorful, and high-quality. I usually wear a combination of "official" Zumbawear and other workout clothes that I like. Some folks choose head-to-toe Zumbawear, while others opt for more standard workout clothes such as leggings, sweats, tees, and tanks.
In this article, I'll go over my favorite clothes for Zumba Fitness classes, including both Zumba and non-Zumba choices. Shoes, pants, bras and undies, tops, outerwear, and accessories…we'll get you dressed from head to toe in the best clothes for Zumba Fitness classes. Read on to discover what you should be wearing to class and why you should be wearing it!
Shoes for Zumba Fitness Classes
Your number one concern when investing money into gear for Zumba Fitness classes (or any fitness pursuit) needs to be proper footwear. You'll want shoes that support your arch and your ankles, since Zumba routines ask that you jump, as well as hop, twist, slide, and step forward and back as well as side to side. Your footwear choice needs to support all those different kinds of movements.
Running shoes are not the best choice, since the heel is designed to help you with forward movements only. I used to tweak my knees wearing running shoes to Zumba classes and I regret the time I spent doing so knowing now that there are so many better choices. Cross-trainers with a lower heel profile are a better choice, since they are meant for side to side movements as well as forward and back, but cross-trainers are still not the best choice since they have excessive tread that impede your foot movements.
I used to wear split-sole jazz sneakers from my days of doing other types of dance. They are good choice, definitely safer and better for dancing than running shoes, but I was never thrilled with the lack of arch support or the platform-ish sole.
I recently switched to Zumba's Z-Kickz, and I couldn't be happier! I wear them while teaching 6+ hours of Zumba classes per week and I am very pleased with the no-tread sole, which offers just the right amount of traction; the arch and ankle support, which is similar to a trainer; and the lightweight, flexible, yet durable material. They're also much cuter than jazz sneakers! If you plan to do a lot of Zumba, Z-Kickz are a great investment, and I promise I am receiving zero compensation from Zumba Fitness for saying so.
Outerwear for Zumba Fitness Classes
Dress your upper body in layers for Zumba Fitness classes. Even if the studio is chilly when you first walk in, I guarantee you'll be sweating after the first couple routines. I usually wear a hoodie over my shirt that I inevitably shed after the warm-up. Since you won't likely wear the hoodie for the whole workout, cotton or synthetic is fine.
Zumba makes bright, fashionable Zumba outerwear for layering; you can choose from long-sleeves, hoodies, track jackets, wraps, and vests.
Shirts for Zumba Fitness Classes
I like to wear a tank top or racerback instead of a t-shirt for Zumba classes. If you're moving with intensity, you'll be a sweaty beast by the end of class, so you are going to be thankful for any cool breeze that makes it to your skin! Cotton is OK, but a moisture-wicking synthetic fabric is even better.
The tanks and racerbacks by Zumba Fitness are cute, flattering, and colorful, so I wear them all the time. The downside is that most of them are cotton, which means they tend to trap moisture. I usually wear a synthetic-material sports bra under my tank so I can strip down if things get too swampy.
Sports Bras and Undergarments for Zumba Fitness Classes
Speaking of sports bras…let's talk about undergarments for Zumba Fitness classes. You'll want a sports bra with good coverage if you want to shed your top during class, which is the norm in many Zumba Fitness classes. Cotton bras and undies have the same moisture-trapping properties as the cotton tops I mentioned above, so I like to go with synthetic fabrics that dry as you go. Feel free to go commando under your workout pants if that's more comfortable, since no one will ever know but you!
Pants for Zumba Fitness Classes
Pants are another major consideration when Zumba Fitness clothing. Again, you'll want a breathable, moisture-wicking fabric. I prefer crop leggings made from synthetic fabric; cotton pants trap so much moisture that I feel like peed my pants after an intense Zumba session!
Zumba Fitness also offers flashy and fun cargo pants if you want to treat yourself. Some styles have lightweight tassels on the back and side pockets that whip around when you shake it, which makes dancing even more fun. They're like a barometer for your booty-shaking…I know that if my tassels are really whipping around, I'm doin' it right!
Accessories for Zumba Fitness Classes
As with any workout class, you need to bring a few pieces of essential gear to Zumba Fitness classes: a water bottle, a towel, and a gym bag to stash your stuff in. You can always go with basics versions of these items, but as you might imagine, Zumba Fitness makes super-cute Zumba accessories you can use instead!
Other fun Zumba accessories include the fun and funky rubber Zumba bracelets us true Zumba freaks sport proudly both in and out of class. I like to give my students bracelets as "prizes" because they are so fun to wear, adding a little pop of color to your outfit.
If your Zumba Fitness class takes place in a carpeted room, you can put Zumba Carpet Gliders over the front of your shoes so you won't hurt your knees and ankles doing twisting and sliding moves.
Where to Find Clothes for Zumba Fitness Classes
There are a few legit avenues to find clothes for Zumba Fitness classes. If you're looking for "official" Zumba Fitness gear, you can buy directly from Zumba.com, or you can order from Zumba Fitness through Amazon.com. Many instructors are willing and able to sell Zumba wear to their students as well. Sometimes a class can put together a group order to save on shipping costs.
Avoid purchasing knock-off Zumbawear from non-legit sources, as it tends to be of shoddy quality, and you don't want to be supporting a business that's practicing copyright infringement.
If you're looking for good sources of non-Zumba workout clothes, Under Armour has great moisture-wicking properties, which as you now know, is one of my top priorities. My favorite brand of non-Zumba dance shoes is definitely Capezio. If you choose non-Zumba shoes, go for sneaker-style dance shoes, not ballet- or jazz-style; the latter just don't provide enough support.
Everyone finds their own groove with clothes for Zumba Fitness classes. Experiment with different styles to find what works best for you!
See Also:
---
What is Zumba Gold?

Zumba Gold is a fabulously fun fitness program based on exciting Latin and international dance styles. It's similar stylistically and musically to regular Zumba®, but it's performed at a lower intensity level to be more accessible to certain people. Zumba Gold is intended for active older adults, Zumba beginners, fitness newbies, and other people that may need modified exercises.
Zumba Gold offers cardiovascular, toning, and balance training benefits in a party-like atmosphere. The moves are designed to be easy-to-follow for everyone. You don't need any dance experience or exercise experience at all to get started. Like regular Zumba, Zumba Gold is exhilarating and effective, offering a full-body workout at a less intense level.
Where Did Zumba Gold Come From?
Highly respected and renowned fitness trainers Josie Gardiner and Joy Prouty teamed up with Zumba founder/creative genius Beto Perez to create Zumba Gold. Josie and Joy specialize in working with seniors, bringing decades of fitness expertise to the table. These fabulous ladies ensure that Zumba Gold is both safe and effective for older adults and younger folks with lower fitness levels. Both Josie and Joy hold multiple training certifications through ACSM, ACE, and AFAA.
Zumba Gold comes straight from regular Zumba, using many of the same rhythms and generating the same bubbly positive energy you'll find in a normal Zumba class. You'll encounter the flavorful rhythms of salsa, merengue, cumbia, cha-cha, tango, flamenco, belly dance, rock n' roll, and more. Each style of music has its own steps that will be broken down in a way that makes the dances easy-to-follow, so everyone can have success with Zumba Gold.
What are the Physical Health Benefits of Zumba Gold?
Zumba Gold is excellent exercise for active older adults in particular, contributing to healthy aging. Zumba Gold offers many of the benefits of regular Zumba, and then some. Zumba Gold follows guidelines set forth by the American College of Sports Medicine (ACSM) and the American Heart Association (AHA) to improve the physical health of seniors, emphasizing cardiorespiratory fitness, strength, endurance, flexibility, and balance.
In the words of Joy Prouty, "It's a lot of cardio and you definitely get the benefit of strengthening the cardiovascular system. Because it's also a weight-bearing exercise, that helps with the bones. Also, because we keep people moving, it helps preserve, restore, or improve range of motion. That, in turn, can help with peoples' posture. Good posture not only helps you look better but can help make everyday activities easier to do."
Additionally, Zumba Gold adds a much-needed element of balance training missing from regular Zumba and absent from the lives of many older adults. Balance training helps develop and restore coordination of the neuromuscular system, preventing injuries from falls all-too-common among older adults.
What are the Psychological Health Benefits of Zumba Gold?
Zumba Gold is empowering, helping you take charge of your own health and fitness in a whole new way. Zumba Gold is a "feel happy" workout that offers many mental and emotional health benefits.
Doing Zumba Gold regularly increases self-esteem and general well being, as well as enhancing quality of life and promoting more ease in performing daily activities. Participants feel more relaxed throughout the day and often report a reduction in depression, stress, and anxiety.
Zumba Gold classes are a perfect place to meet new friends and have fun with like-minded people who also prioritize health, fitness, and fun. Exercising with others is also a great way to stay motivated to stick with your fitness program.
Zumba Gold Safety Guidelines
There are a few safety guidelines to keep in mind when doing Zumba Gold. Zumba instructors have been trained to keep your safety in mind, and many have their CPR/AED certifications, but their training is not extensive. You should always advocate for yourself and monitor your own body.
Consult your doctor before beginning Zumba Gold or any other fitness program.
If you have joint issues or have had surgery such as a hip replacement, check with your doctor to make sure you are ready to begin exercising.
Tell your instructor about any recent injuries or medical issues.
Drink water before, during, and after your work out.
Wear supportive footwear, such as running shoes or dance sneakers.
Breathe normally, never holding your breath.
Do the moves at your own pace and take a break when you need to.
Focus on your posture, keeping your shoulders back and down and your back upright.
Engage your core muscles by keeping your abdominals pulled in and up and your glutes active.
Final Thoughts
Try Zumba Gold to add a zesty new flavor to your workout! Remember that even if you are an absolute beginner, Zumba is all about having fun and no one is there to pass judgment. You don't have to do all the moves perfectly; just move at your own pace, listen to your body, and feel the music!
You can search for Zumba Gold classes near you at http://www.zumba.com/en-US/parties/search/. Be sure to select "Zumba Gold" from the class type drop-down menu.
I wish you all the best in your quest for health and fitness!
See Also:
---
How to Become a Licensed Zumba® Fitness Instructor

Perhaps you're a confirmed Zumba lover who wants to take their Zumba love to the next level. Or maybe you're a current fitness instructor looking to add a hot new skill to their repertoire. Either way, if possess a love of music, dancing, fitness, and teaching, alongside an upbeat attitude, you may be a great candidate for becoming a Zumba instructor.
Since the Zumba craze is still spreading like wildfire with no sign of slowing down, becoming a Zumba teacher is a good choice for fitness professionals or those looking to break into the fitness industry for the first time.
Becoming a Zumba instructor is also a great way to share your love of fitness and dance and help others live a healthier, more active lifestyle while making new friends and community connections! Read Health and Wellness Benefits of Zumba Fitness Workouts to learn more about how Zumba Fitness can enrich your life and the lives of your students. If you are new to Zumba and want to find out more about what it's all about, check out my Zumba Fitness Workout Guide for Beginners intro.
How Much Does Zumba Teacher Training Cost, and What is the Training Like?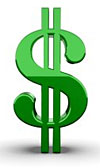 The cost of training for new instructors currently ranges from 225 USD to 295 USD depending on how close to the event you book your spot.
The Zumba Basic Level 1 Instructor training is an all-day event which packs a lot of information into a fairly short amount of time. Your Zumba Education Specialist (ZES) will provide you with important information you'll need to get started teaching Zumba classes, including:
The fascinating Zumba backstory
Basic information on exercise physiology and psychology, as well as how interval training works
The steps to the four main Latin rhythms used in Zumba: salsa, merengue, reggaeton, and cumbia
Where to find music and how to choose good songs for Zumba routines
How to deconstruct songs and choreograph routines that are well-structured and easy-to-follow
How to teach your first class whether you're teaching brand new students or taking over a more experienced class
Tips for difficult aspects of teaching such as cueing on the fly
What you need to do to maintain your license and how to use the Zumba Instructor Network (ZIN)
I felt very well prepared to begin constructing my first class after taking the Zumba Basic Level 1 Training. The training was also an amazing experience, very informative and lots of fun!

One of my favorite parts was the electrifying 2-hour master class. It was honestly the best Zumba class I have ever had the pleasure of going to, setting my personal bar very high as to what can be achieved in a Zumba class, and giving me something wonderful to aspire to.
The master class was team-taught by two ZESs whose energy and dance skills were off the charts amazing. Everyone was completely draped in smiles and drenched in sweat by the end. Luckily we got a chance to towel off and change clothes before getting back to the more "academic" portion of the training!
Additional Costs Once You Become a Zumba Teacher, Including ZIN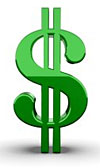 Once you have taken the basic training and obtained your license to teach Zumba, you are offered the option to join the Zumba Instructor Network (ZIN) for an additional 30 USD per month.
At first, I was skeptical about the extra $30 monthly since I had just spent nearly $300 to get licensed, however, I have been delighted by the benefits ZIN offers. I highly recommend joining, as the membership benefits turn out to be totally worth the $30 per month. I am not being reimbursed by Zumba in way for saying so, but I love being a ZIN member and have received a lot of value for my money.
Amazing benefits of being ZIN member include, but are not limited to:
New materials shipped to you monthly, either a Mega-Mix CD of new music or a combo pack of a music CD and a DVD featuring two choreography options for each of the 9 songs
A beautiful, easy-to-customize website to help you market your classes
Access to ZINtv, where you can learn additional steps and receive instructional and marketing tips
Your classes listed online on Zumba's class locator
Wholesale pricing on Zumba products to resell to your students for a profit
License to use Zumba branding on your promotional items such as fliers and business cards
Yearly relicensing fees and requirements are waived, which would otherwise cost another $225-$295, requiring you to attend the training again
Predesigned, customizable templates for marketing materials such as fliers, posters, business cards, and punch cards
Access to ZIN forums, where you can network and receive tons of information from other instructors
Discounts on further Zumba trainings for Zumba specialties such as Gold®, Toning®, and Zumbatomic®
Discounts organizations offering additional fitness certifications and other perks
Who Is Eligible to Teach Zumba? Are Any Other Certifications Required?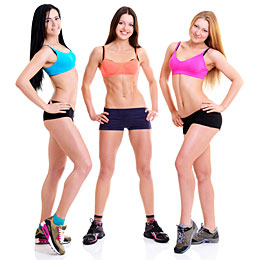 Anyone over the age of 18 can earn their license to teach Zumba. Once you attend the one-day instructor training, you are good to go. You can begin either teaching private classes, or look for work at a gym or other facility. No additional fitness certifications are required to receive the license from Zumba, but many gyms require a group exercise certification from an organization like AFAA or ACE as well as a First Aid/CPR certification, which is a necessity anyway if you plan to teach private classes.
The licensing process itself is quite easy, consisting of paying your fee and attending the training. There is no formal test, but the ZES monitors everyone and addresses any problems. If problems persist, the ZES will discuss with the candidate whether becoming a Zumba instructor is right for them. If you do well in the training, you receive your certificate at the end of the day and you are ready to begin teaching Zumba classes.
That being said, it takes hours and hours of additional work to choose music and choreograph all the routines (or learn choreography from the ZIN volumes) for your first class, so even though the licensing process is easy, I wouldn't necessarily say being a Zumba teacher is easy. It's also another matter to actually get your first class going, which I will address in the next section.
Where Will I Teach Once I Have My Zumba Teacher License?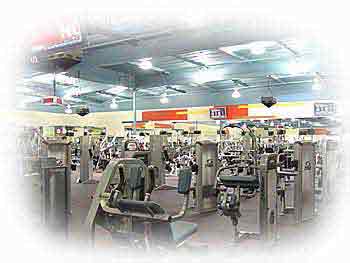 If you have connections within your local Zumba community, you may find that you are offered a job without even applying for one. For example, I got my first Zumba job so fast it made my head spin! An amazing Zumba teacher I was taking classes from clued the fitness director at my local YMCA into the fact that I was getting my license. I was thrilled when she called me up for an interview the day after I did my training! I would recommend networking and spreading the word that you are getting licensed ASAP.
If you don't get lucky like that right out of the box, you'll want to apply at local gyms who may then want to set up an interview/audition with you. Since Zumba is such a hot trend, chances are good that you can find a spot to teach, especially if you live in a more densely populated area. If you can't find a permanent position, offering to be on-call as a sub is a great way to get your foot in the door.
A lot more goes into starting up a private class in terms of money and time, but it's definitely doable. The upside is that you have the chance to make a MUCH larger profit in your private class than you would at a fitness facility. I teach privately as well as in gyms, and I recommend taking out ads in local event guides, putting up fliers and postcards around town, using social media channels such as Facebook, and talking up your class to friends and acquaintances.
Word of mouth has incredible power! If you're a good teacher, your students will do a lot of your marketing for you. As you become more well-known in your community, it will become easier and easier to find work once you become a Zumba instructor.
Other ideas for teaching venues include community centers, schools (especially if you earn the additional Zumbatomic® license), workplaces, college campuses, retreats, and more.
If you love teaching Zumba and you are a good Zumba teacher, be persistent and you will definitely find a way to make money teaching Zumba.
Final Thoughts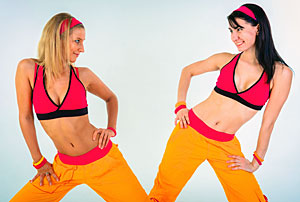 I love everything about being a Zumba instructor; the Zumba lifestyle, the built-in exercise schedule, the music and dancing, and the friends I have made among my students and other Zumba instructors.
Zumba Fitness is a force for good in the world, and something I feel great about being part of! Zumba Fitness provides support and encouragement for charitable causes such as finding a cure for breast cancer and other diseases. I am currently planning a "Zumbathon" in my community to raise money for an organization providing advocacy to survivors of sexual assault. I feel that Zumba offers me a great way to give back to my community, and one that I can have A LOT of fun with. I feel truly blessed to have had the opportunity to become a Zumba instructor.
Visit http://www.zumba.com/en-US/trainings to find a Zumba teacher training near you!
---
The Bottom Line
I highly encourage you to try a Zumba Fitness class as soon as possible. Whether you're new to exercising or a confirmed fitness freak, Zumba has something for you.
Beginners will discover a fun, extremely effective inroad to fitness, while veteran exercisers will have a blast shaking up their routine as they discover a new modality to add to (or replace!) their current repertoire.
What are you waiting for? Visit www.zumba.com now to find a class near you. I hope you have a blast at your first class!