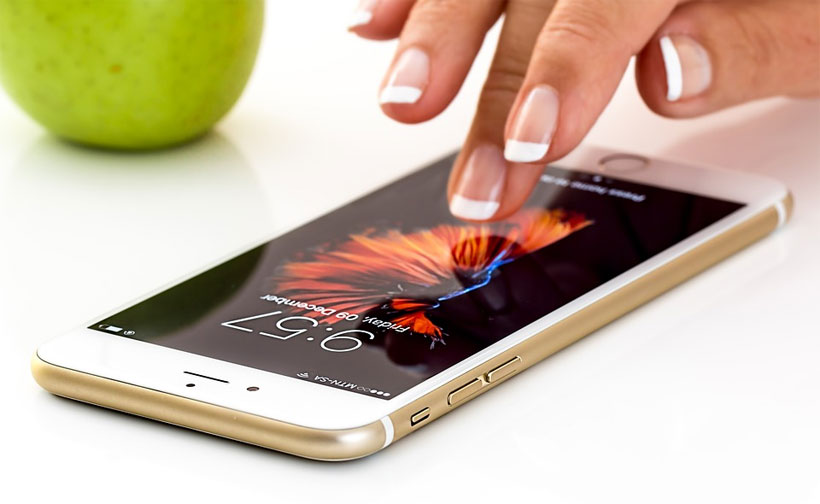 There are plenty of great mobile apps focused on helping us maintain and improve our health, but when time is a luxury during the holiday season and many of us are on the road, hopping airports, cooking meals, hosting guests, or crashing in hotels or with family, health apps need to be simple, convenient, and beneficial, not just a distraction from our holiday obligations.
Here are 11 great mobile apps that will help you get better sleep, maintain mindfulness, foster a meditation practice, or simply get in a great workout—no matter where you are, no matter how pressed you are for time.
#1. MindBody
MindBody is a super-convenient app that lets you easily find and book local fitness classes and massage appointments anywhere you go. Regular massage has been shown to alleviate headaches, digestive upset, insomnia, and stress—all common problems during the holidays. Treat yourself to health-boosting massage or workout class this holiday, even if you're not on your home turf.
#2. MapMyFitness
The MapMyFitness app allows you to map and track all of your workouts, review your workout performance, and compare your routines with your friends' (and compete!). MapMyFitness is great for those traveling to unfamiliar destinations looking for the best or most scenic running or walking routes. Try a premium version for workouts custom-tailored to your individual fitness goals.
#3. MapMyHike
For the outdoorsman on a holiday journey, try MapMyHike. Find hiking routes all over North America, Europe, Australia, and parts of Asia. Make a hike part of the holiday festivities: grab the family and some friends and make time to go for a hike together and enjoy the scenery.
#4. Pocket Yoga
Perfect for the yoga lover on the go, Pocket Yoga is easy-to-use app encourages and facilitates a regular yoga practice wherever you are—even if you're not connected to your cellular network. Choose your skill level, duration, difficulty, and even perfectly customize your flow. You can use your phone or tablet screen for Pocket Yoga or cast guided routines to a larger screen with AirPlay.
#5. Calm
Meditation is a simple practice that helps control stress, improve mood and focus, decrease anxiety, and improve cardiovascular health. Calm is a mindfulness app that offers more than 100 guided meditations, tailored to those new to the practice of meditation. The app's Calm Body feature offers 10-minute guided lessons on mindful moving and gentle stretching, so you can get a little bit of healthy body movement no matter where you are over the holidays.
#6. Noisli
Especially for the holiday traveler, getting a good night's sleep can feel nearly impossible, but a good night's sleep is key to staying healthy, and downloading a white noise app can help you catch some deep sleep whether you're in a plane, on a train, or staying at your in-laws'. The Noisli app lets you create your very own custom blend of your favorite white noise and background sounds. Mix thunderstorms with a gently flowing creek, rustling leaves with the low rumble of a train, throw in a crackling campfire, or simply enjoy the murmur of a busy coffee shop. You can save your own custom mixes or ask Noisli to create one for you.
#7. Bedtime
To make sure you're on track to get the sleep you need to stay on top of holiday demands, try Bedtime. Bedtime is an app for iPhone (unfortunately, it's not currently available to Android). Using this function of Apple's Clock app, you can track your sleep over time and make sure you're getting enough of it. Bedtime integrates seamlessly with the Apple Health app to track the average amount of sleep you're getting and allows you to see exactly how much you're getting on a nightly basis. Take note of trends over time and even consider journaling caffeine intake, exercise habits, and evening routine to match behavior to sleep patterns.
#8. Charity Miles
Track your exercise miles and give to the charity of your choice in the process. The Charity Miles app lets you choose the charity you'd like to donate to, and with each mile you run, walk, dance, or bike, you raise money for the cause of your choice. Donations can come from Charity Miles' corporate sponsorship pool or you can ask your friends and family to sponsor you. Gather a group of coworkers this holiday and compete with each other to see who can raise the most for a worthy cause.
#9. Workout Trainer
Ideal for the goal-oriented holiday traveler who wants to stay on track, Workout Trainer offers thousands of free workouts (with step-by-step instructions) that will help you achieve just about any type of fitness goal, whether you're at home on a routine weeknight or traveling far and wide during the holidays. Choose cardio or a strength workout routine or choose a workout that focuses on a specific groups of muscles for targeted conditioning. If you're someone with a specific routine you love, you can build your own workout in the and share it with other Workout Trainer users.
#10. HealthyOut
One of the toughest parts of the holidays is eating well. Sure, we all love great and indulgent holiday food, but everything in moderation, right? Eating well is even tougher if you're on the go during the holiday rush. Use HealthyOut to find healthful restaurant options in more than 500 cities around the world. Search by nutritional need—from gluten-free to vegan and vegetarian, heart healthy, high protein, paleo, and more—to find restaurants and even specific dishes that fit your nutritional needs and tastes.
Ideal for the athlete on the go, Freeletics Bodyweight offers easy-to-follow 10–30 minute workouts that can be don in a small space, no equipment needed. So whether you need to squeeze in a 10-minute burn session in your bedroom before your guests wake up, in a hotel room at the end of a long flight, or first thing in the morning before a full day off cooking, Freeletics Bodyweight has a routine tailored to your needs.
Author Bio:
Matilda lives in Raleigh, North Carolina, where she writes about great homes, health, and wellness. In her free time, she enjoys yoga, hiking, and walking her dogs.