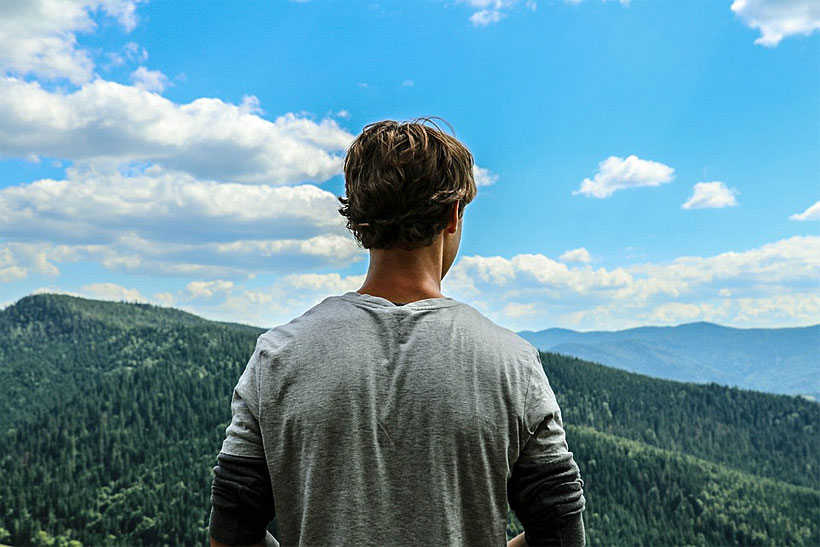 Many people who exercise regularly refer to the gym as their "happy place." Finding enjoyment in breaking a sweat at the gym is a great motivating factor in reaching your fitness goals and settling into a long-term sustainable fitness routine. However, not everyone has a positive association with the gym. As a result, they struggle to adapt to a workout routine.
When gym workouts fill you with dread and apprehension, fitness goals can suddenly become lofty and seemingly unattainable. Some people cope with their disdain for the gym by offering themselves personal rewards as an incentive to drag themselves there. However, this isn't a sustainable way to reach any major fitness goals, as often the indulgence of the reward reverses any long-term gains from the workout.
For those that hate working out and being at the gym, here are some ways to avoid a traditional workout while still working towards your fitness goal.
#1. Incorporate simple workouts into your daily routine
You don't need gym equipment to fit in a workout as part of your daily routine. If you hate going to the gym, take the gym out of your fitness plan. Instead of spending hours on a combination of treadmills, ellipticals, and targeted weight machines, add brief exercises into your normal day-to-day. Building consistent exercise habits is essential in living a healthy life and moving you towards your goals.
Push-ups, sit-ups, squats, and lunges are all examples of simple exercises that can be done anywhere or anytime at home, and only take a few minutes out of your day. Find a time that works best in your schedule to incorporate a set of reps, like when you're getting ready in the morning or when you're getting ready to sleep, and then stick to the schedule.
If you're struggling to find the motivation to incorporate exercise into your daily routine, visualize a realistic short-term goal, like filling out a properly fitted suit in time for an upcoming wedding or date night. Use that goal as a catalyst to decide the best workout plan. Not only will you reach the goal, you'll also have built a sustainable fitness routine.
#2. Walk more
Walking more can do wonders in improving your health and helping you get fit. Regular, brisk walking can help you to maintain a healthy weight, prevent or manage various conditions like heart disease or high blood pressure, strengthen your bones and muscles, improve your mood, and work to improve your balance and coordination.
When given the chance, go for a walk. A classic example of being faced with the choice to walk in a normal day-to-day situation is the choice between the elevator and the stairs. If you take the elevator everyday to get to your office at work, consider switching it up and choosing the stairs. Depending on how many prospective flights of stairs you need to climb, you may even burn as many calories as a workout at the gym would.
#3. Stand at work
Studies have shown that sitting for extended periods has a negative effect on our health. Spending more of your day standing could reduce the risk of obesity, diabetes, cardiovascular disease and cancer. You can burn 144 calories just by standing for at least 3 hours a day.
Just like finding ways to incorporate exercises into your daily routine, take the opportunity to stand more in situations when you're normally sitting, like at the office. Standing desks are becoming more common in many office spaces. However, if you can't access a standing desk, try moving your workspace to a filing cabinet top, higher table, or your kitchen island where you can stand and do your work.
#4. Find a fitness hobby you enjoy
Don't let a lack of passion for the gym discourage you from considering taking up other active hobbies. Discovering a fitness hobby that you're passionate about can make workouts feel fun, and help you discover the "happy place" that others may have discovered in regimented gym exercises. Try out a range of fitness hobbies to find what you enjoy the most.
If you enjoy peaceful, mindful activities, yoga is a great exercise that combines aspects of cardio, functional and strength training all in one. Practicing yoga helps to fuel your metabolic system and burn fat. Daily yoga can also normalize your body weight by helping to restore the hormonal balance in your body.
If you love dancing on a night out, consider taking a dance class. Or, if you enjoy sports, check out the local community sports teams. Hiking is another great form of exercise for those that enjoy nature. Think about what interests you, and then look into what kind of physical activities are centered around that interest.
#5. Use your phone
Besides a fitness hobby, a fitness app on your phone is another great way to find an exercise that works for you. There are an endless amount of options of apps to try, with a wide range of workouts to engage your body. A fitness app can help you create a personalized workout routine with the freedom to workout at home, at the office, or even on the go.
#6. Adjust your diet
Adjusting your diet is essential to both long-term weight loss and reaching your fitness goals. Quality nutrition maximizes the results of your workout and also improves your overall health and wellness.
Complex carbohydrates, like brown rice, quinoa, or spinach, help to to fuel your body, speed up your recovery time after a workout, and prepare your muscles for the next exercise. Foods high in protein, like greek yogurt, chicken, or eggs, works to fuel your muscles, building new muscle fibers and repairing muscle tissues that are damaged during exercise.
Foods that aid with digestion, like peppermint tea, bananas, cilantro, kefir, ginger, and kiwi, can help to get rid of stubborn belly bloat. Other foods, like kale, millet, quinoa, cottage cheese, and avocado, help you look more toned and lose fat by boosting blood flow to your muscles, making them work more efficiently, and therefore, look more fit overtime.
About Jason Spencer
Jason Spencer has a tremendous enthusiasm for all facets of health, fitness and physical performance that stems from an athletic lifestyle from childhood. Jason was fortunate enough to compete in collegiate football and learned to love the challenges that physical activity placed on the body. As Jason progressed through his higher education and became increasingly aware of how science is applied to physical activity and how it reveals the benefits of exercise, he realized very quickly that he wanted to pursue a career that gives him the opportunity to teach others to compete, challenge, and push themselves towards something more valuable to them than anything else; health, fitness and self worth. Being a fitness professional allows Jason to do this for them and he is always incredibly grateful for that. Jason has a Bachelor of Science degree in Neuroscience from Muhlenberg College in Allentown, PA. Neuroscience and his acquired knowledge of the nervous system and muscle stimulation techniques has been extremely instrumental towards building a unique ability and feel for training the body for optimal form and function. As a personal trainer he is certified with ACSM (American College of Sports Medicine). He's also a strength & conditioning specialist with NSCA (National Strength & Conditioning Association). He has additional certifications in both kettlebell principles & techniques (Equinox), and Flexibility & Corrective Exercise (Swedish Institute of Health Sciences in NY). Jason has worked as a trainer and conditioning specialist in a variety of fitness facilities over the years such as: LA Fitness in Piscataway, NJ, the YMCA in Metuchen, NJ, and Equinox Fitness Clubs in New York, NY. He also does private in-home sessions all over the Manhattan area.