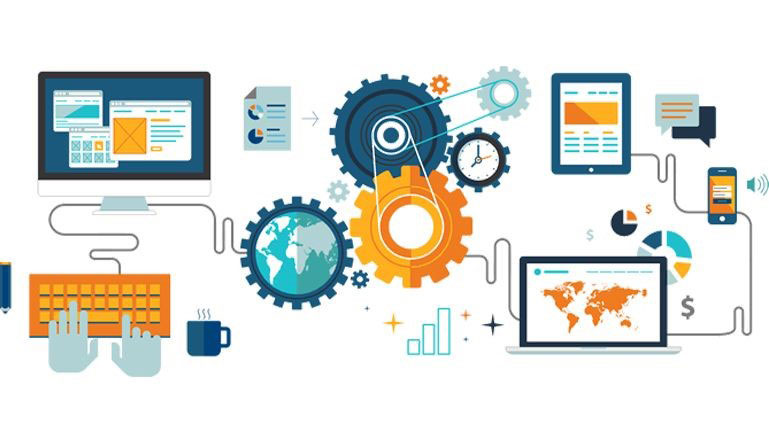 To conquer and keep leading positions on the market, whether you've launched a chain of gyms, fitness products or other, as a business owner you will have to constantly follow innovations. We are not talking about tracking industry trends and improvements – that goes without saying. Businessmen are often ignorant of business management innovations, relying too much on their own abilities and previous experience.
Even if you have an amazing memory and great people skills, there is no way you'll be able to take care of strategizing, planning, communication, accounting, and customer support at the same time. Some information will always be forgotten or overlooked – unless you start automating each of five crucial business processes.
We collected 5 tools that will help you to keep track of your business processes as well as collect, store, and apply business data.
1. Communication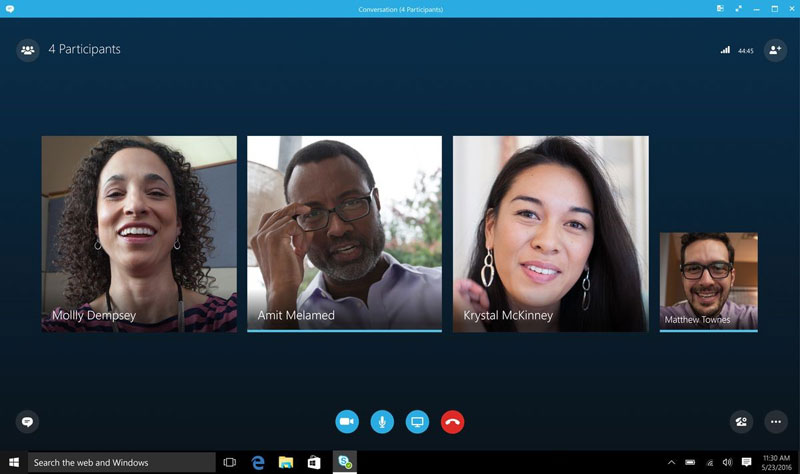 You have to take care of two types of communication simultaneously. The first one is internal, with your team. Keeping track on what everyone is doing, addressing concerns, and answering questions – these are the cornerstones of an efficient business.
Unfortunately, if you are a small business or startup owner, you usually don't have time to build a comprehensive communication strategy. Managing business feels like juggling – and something always slips through your hands. That's why the communication us very chaotic and problem-oriented.
To make sure that your communication is timely and preventative, use messengers. Each team member should use the same client and participate in group chats and conference chats. Skype​  is a perfect tool for that. Those who use Windows 10, already have it installed​ on their devices. If that's not the case for you, don't worry, we got you. You can ​download Skype from RocketFiles – secure software catalogs always verify the absence of viruses and trojans before uploading the download file to the website.
Skype's main features for business owners:
Free and doesn't require additional payments;
Can be freely used both for one-on-one and group communication;
Fast audio and video calls, both one-on-one and in group conference mode;
Supports big attachments – up to 300 MB;
Secure end-to-end-encryption.
Unlike some less-formal communication tools (Slack or Discord), Skype is a standard software for external communication as well. It's concise and clear interface does not distract from the communication and creates a suitable atmosphere for deal meetings.
2. Digital Marketing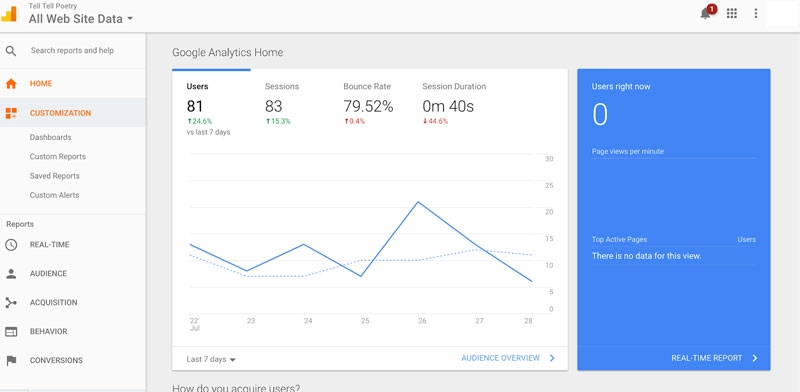 Even if your business doesn't specialization creating online products or services (software development, graphic design, marketing, or customer support), you still need to have an active online presence. It's not a secret that users use Google to find any kind of service these days.
However, understanding digital marketing specific without additional help can be tricky. That's where analytical services come in, providing you with numeric, tangible insights on your business' online performance. The best known and most efficient one is Google​    Analytics.​
It's a must-have for all Search Engine Optimization activities. With one click, you'll see the number of visits, leads, conversions, typical interactions with your website and receive detailed insights on your target audience. Also, you can track the individual performance of each page, tracking its position in Google ranking and monitoring its conversion rate.
If you don't have a marketing specialist in your team yet, be sure to check out Google's Academy – a full course to the tool's functionality which also explains basic SEO principles. Here you'll catch up on terminology and receive practical knowledge on how you can profit from each of these activities. But the most practical way would be hiring a reliable marketing firm that will give you the growth you need from advertising and content with results you can see.
3. Accounting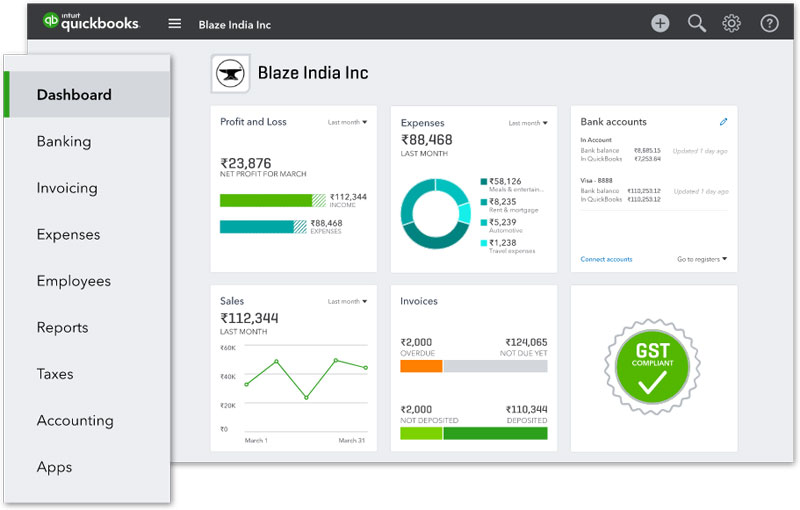 No one likes to handle financial data and manage bills. On the early business stage,s counting money can be torture – chances are, your expenses at this point are much higher than the profits. Still, the fact that it hurts, doesn't mean you can't avoid the responsibility.
Each business has its financial health. Just like with people, you need to form beneficial habits and regularly monitor your company's state. Those who ignore these simple rules can easily miss a disease early on – and really struggle with it later. To make sure this doesn't happen, automate the process and have a professional software collecting the numeric data for you. Your task will now be to draw conclusions and adjust the business strategy accordingly.
For the retail industry, Xero offers accounting software and tools, making it easier to manage business finances and tax compliance. It includes MTD software for retailers. For owners of small businesses and Startups, we recommend using QuickBooks​. It's simple accounting software with clear interface and simply-written functionality. Good thing that it can be integrated with Liveflow's marketing P&L statement.
Main QuickBooks features
Track profits and expenses with a single click;
Manage payrolls and generate reports on daily, weekly, monthly, quarterly, and yearly activities;
Integrate the tool with other financial managers like Bill.com
Prepare your tax documentation.
No smart financial terms, endless tables, or redundant features. The functionality is stripped down to essential possibilities so there is nowhere to get lost.
4. Client management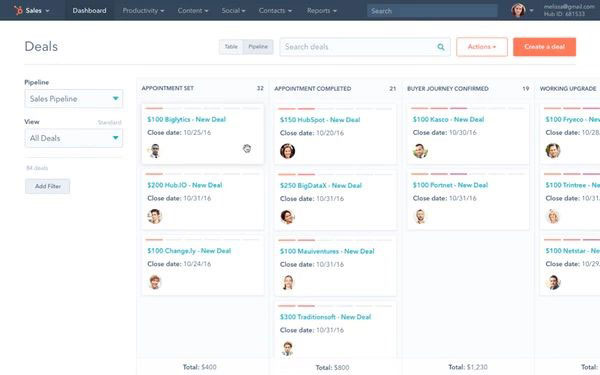 At the first stages of your business, you can remember all your clients by heart and even strive to forge a deep and meaningful relationship with each one. Communication with clients feels rewarding and even pleasant. However, as the business grows, you inevitably get tired of constant phone calls, forget your promises, and abandon long-term customers in favor of new ones.
Don't blame yourself, it's only natural. You cannot expect to remember everyone. That's why CRM automated tools were invented in the first place. CRM software stores data on your phone calls, emails, and meetings, sends automated emails with follow-ups and thanks – this helps to keep a personal connection. Also, it collects tangible insights that can be used by the marketing department for creating promotional content and complying offers.
One of the most popular and reliable platforms is HubSpot​. This CRM has some built-in​ marketing features. This makes it a good addition to Google Analytics – it also offers a detailed perspective on your leads and conversions.
Hubspot's main features:
Ticketing system for keeping track of inquiries;
Shared business inbox, accessible by all employees;
Persnolizined algorithms – the tool adapts your communication method to each client;
Supports phone calls, emails, Skype, social media, live chat);
Automatically sends follow-up reminders;
All interaction can be scheduled beforehand.
However, the functionality of a free version is rather limited so we would recommend getting a paid subscription at later business stages. Still, in the beginning, you should be just fine with a free trial version.
5. Task Management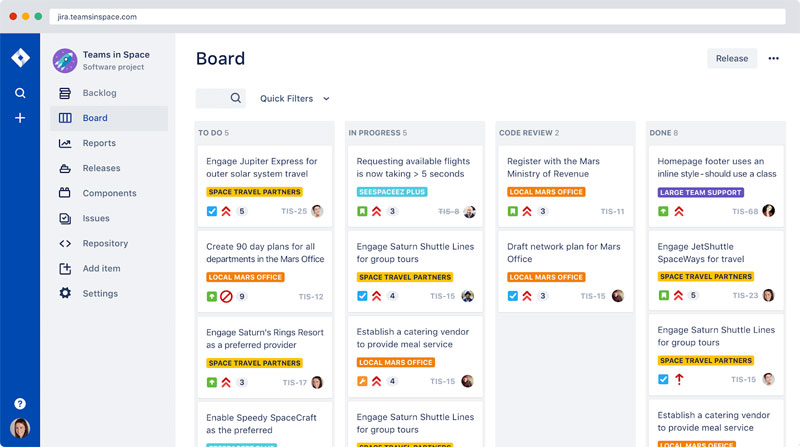 Last but not least, you need to deliver all the promised work. As your company scales, the workload can become overwhelming which is especially problematic when there are other team members involved.   your own productivity can already be problematic, only now you need to multiply these efforts. After all, your team members are getting paid, and as with any investments, you need to see a tangible return.
The easiest way to ensure your team's productivity is to use automated task manager. Our top pick is Jira​ – it's a popular task management tool, initially used mostly by developers but​    now successfully adapted by non-development companies and startups.
The tool allows you to assign tasks to each team member, keep track of their progress, prioritize responsibilities in regards to their urgency, put deadlines.
Jira's main features:
Plan, track, and prioritize your tasks;
Report problems and solve them collectively;
Apply ready-to-use workflow templates;
Integrate with other business management software – Jira supports thousands of integrations and extensions;
A flexible mobile version.
Smart interface with color codes (visual representation makes management more fun and easier) and wide automation possibilities make Jira a must-have cornerstone for any company.
Scalation Equals Automation
When your business grows, you need to grow along with it. This, among other things, means adopting a new automation-oriented mindset that would allow you to do more. Strive to avoid boring repetitive work and instead, focus on important strategic objectives. Let the software handle the dull work for you, so you can improve products, services, and focus on executing your key business vision.
About Jason Spencer
Jason Spencer has a tremendous enthusiasm for all facets of health, fitness and physical performance that stems from an athletic lifestyle from childhood. Jason was fortunate enough to compete in collegiate football and learned to love the challenges that physical activity placed on the body. As Jason progressed through his higher education and became increasingly aware of how science is applied to physical activity and how it reveals the benefits of exercise, he realized very quickly that he wanted to pursue a career that gives him the opportunity to teach others to compete, challenge, and push themselves towards something more valuable to them than anything else; health, fitness and self worth. Being a fitness professional allows Jason to do this for them and he is always incredibly grateful for that. Jason has a Bachelor of Science degree in Neuroscience from Muhlenberg College in Allentown, PA. Neuroscience and his acquired knowledge of the nervous system and muscle stimulation techniques has been extremely instrumental towards building a unique ability and feel for training the body for optimal form and function. As a personal trainer he is certified with ACSM (American College of Sports Medicine). He's also a strength & conditioning specialist with NSCA (National Strength & Conditioning Association). He has additional certifications in both kettlebell principles & techniques (Equinox), and Flexibility & Corrective Exercise (Swedish Institute of Health Sciences in NY). Jason has worked as a trainer and conditioning specialist in a variety of fitness facilities over the years such as: LA Fitness in Piscataway, NJ, the YMCA in Metuchen, NJ, and Equinox Fitness Clubs in New York, NY. He also does private in-home sessions all over the Manhattan area.