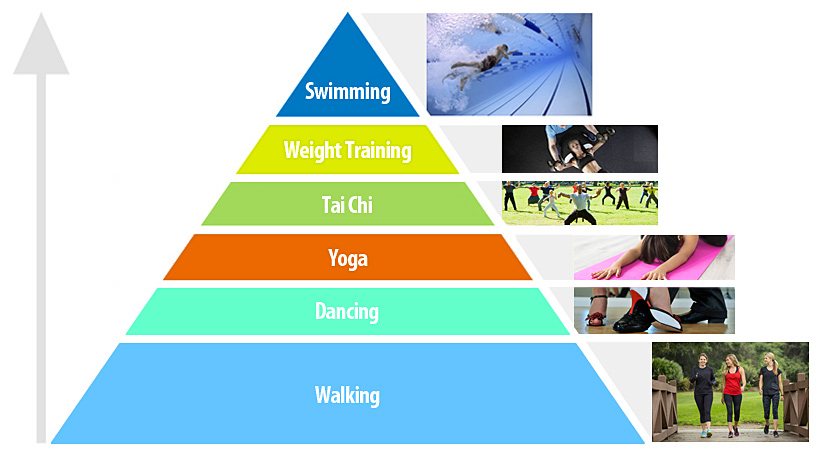 Living with diabetes doesn't mean you're life is over. You simply need to make a few changes to the way you eat and your lifestyle. You can then continue to enjoy life and engage in all your favorite activities.
To ensure you are in the best of health and ready for anything, you should try the following 6 activities; you'll be amazed at how much difference they can make.
Of course, it is also a good idea to get a CGM system, this will allow you to track your blood glucose levels effortlessly and make the necessary changes. It could even improve your health!
#1. Swimming
Swimming is a great way to raise your heart rate without placing stress on your joints and limbs.  Its classed as aerobic which means you'll be burning calories and helping to keep your blood sugar levels under control. However, as with all these activities, you may want to monitor your blood sugar levels before and after to ensure they stay within the right range or move in the right direction.
#2. Weight Training
Weight training is a great way to build lean muscle and burn fat, without getting the body of a bodybuilder. Just like swimming it will encourage your body to burn excess glucose in your body and help to prevent weight gain. You'll also find it's surprisingly enjoyable.
#3. Tai Chi
This exercise requires you to slow down your mind and your body. At the same time, the slow movements will increase flexibility and mobility. You'll also find that you feel more energetic and that Tai Chi can actually help your body to control your blood sugar levels.
#4. Yoga
Yoga exercises have been used for centuries to help deal with a myriad of conditions. It stimulates blood flow around the body, helping to move the blood glucose to where it is needed and it can even improve the function of your nerves. You'll probably find your body becomes more toned, but you'll definitely feel invigorated mentally.
#5. Dancing
If you're looking for something to do with your partner or just to meet people then dancing is the perfect exercise for anyone with type 2 diabetes. You'll be required to learn various steps which will improve your mental memory. It can also help your brain function while boosting blood flow around your body, helping you to control your blood sugar levels.
#6. Walking
Walking does have more of an impact on your joints but you should never underestimate the power of a good walk. Bun off those extra calories, and excess blood sugar, while enjoying fresh air, the company of a friend or your dog, and the beautiful scenery. You won't just be helping to control your diabetes, you'll feel invigorated and more able to deal with anything that life wants to throw at you. The best part is that it's free and can be done at any time of the day or night.
The Bottom Line
Incorporating some simple and healthy lifestyle changes such as exercise and healthy nutrition into your life can go along way towards improving your health, especially if you suffer from Type 2 diabetes.
Living with diabetes doesn't mean you can't enjoy your life to the fullest and continue to engage in your favorite activities for years to come.
The six exercises we've taken a look at today are a great starting ground to a new and improved you, diabetes or not!
About Jason Spencer
Jason Spencer has a tremendous enthusiasm for all facets of health, fitness and physical performance that stems from an athletic lifestyle from childhood. Jason was fortunate enough to compete in collegiate football and learned to love the challenges that physical activity placed on the body. As Jason progressed through his higher education and became increasingly aware of how science is applied to physical activity and how it reveals the benefits of exercise, he realized very quickly that he wanted to pursue a career that gives him the opportunity to teach others to compete, challenge, and push themselves towards something more valuable to them than anything else; health, fitness and self worth. Being a fitness professional allows Jason to do this for them and he is always incredibly grateful for that. Jason has a Bachelor of Science degree in Neuroscience from Muhlenberg College in Allentown, PA. Neuroscience and his acquired knowledge of the nervous system and muscle stimulation techniques has been extremely instrumental towards building a unique ability and feel for training the body for optimal form and function. As a personal trainer he is certified with ACSM (American College of Sports Medicine). He's also a strength & conditioning specialist with NSCA (National Strength & Conditioning Association). He has additional certifications in both kettlebell principles & techniques (Equinox), and Flexibility & Corrective Exercise (Swedish Institute of Health Sciences in NY). Jason has worked as a trainer and conditioning specialist in a variety of fitness facilities over the years such as: LA Fitness in Piscataway, NJ, the YMCA in Metuchen, NJ, and Equinox Fitness Clubs in New York, NY. He also does private in-home sessions all over the Manhattan area.