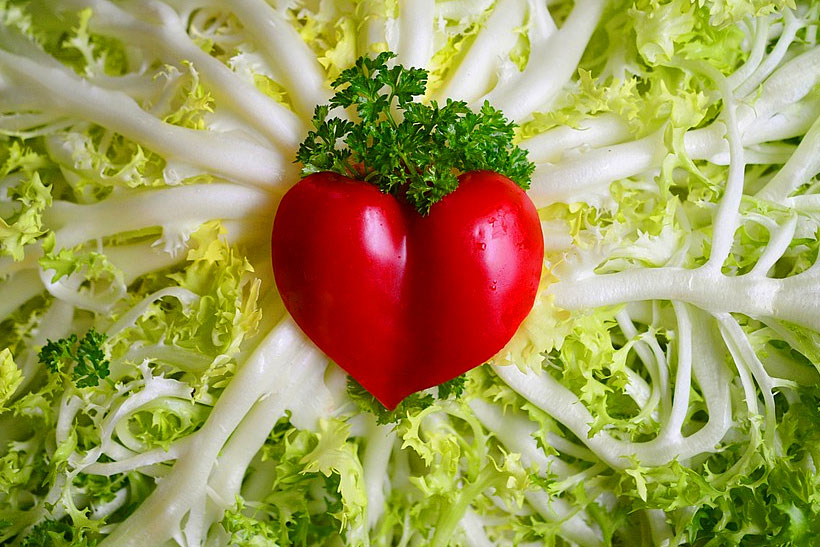 Want to learn methods to keep your heart kickin' and tickin'? Today, we will outline great foods to eat and ideas to follow that you can use to keep your heart healthy, your body feeling great, and your longevity on point.
The foods and meals we discuss today are all things you can find in the local market or grocery store, so there's no need to avoid buying them or go all over town to find ingredients. Get ready to eat well and feel great!
You will enjoy many great foods on a heart healthy diet such as:
Fruits and veggies
Low fat dairy products
Legumes and nuts
Poultry and fish minus the skin
Whole Grains
The idea behind a heart healthy diet is to limit your saturated fats, sodium intake, red meat, and sugars, especially those from bad sources like soft drinks and sweets. You will also aim to eat less "junk" foods, as these just do not give your body the fuel it needs to be healthy, avoid early death, and function at its highest peak.
Heart disease is the leading cause of death for both men and women. In the United States, around 610 thousand people die of heart disease each year which is 25% of all deaths in the US. Most sudden cardiac deaths (SCD) are caused by abnormal heart rhythms called arrhythmias. When arrhythmias occurs, the heart stops pumping blood and death can happen within minutes, if left untreated.
How Should I Choose My Food?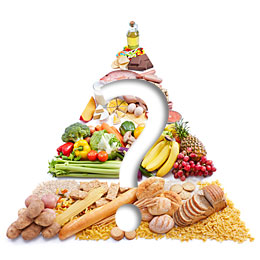 Picking out the best foods to eat is pretty easy. Start by choosing fruits and vegetables, the keys to any healthy diet. You will want to choose a variety of veggies and fruits, and they can be from fresh, frozen, or canned sources. You will also want to avoid veggies and fruits that have added salt or sugars. For instance, some canned peaches come with syrups that have added sugars in them. Some veggies are sold in frozen food sections coated in butter sauces, which are not good for you.
You will also want to choose fiber-rich whole grains. Look for breads that feature the whole-grain logo on the front. Other breads that claim to be "wheat" may just be dyed that color to appear healthier, so go with breads that list whole grain as their first ingredient. You can also get your grains in the form of barley, oatmeal or buckwheat, to name a few.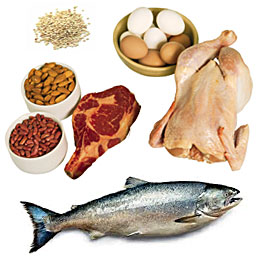 Next, make sure you pick your meats wisely. Heart healthy meats include poultry and fish that do not have skin. It is also important that you prepare these meats in a healthy way, avoiding added saturated fats and trans-fats. Look around for the most lean cuts of meat and learn how to prepare them in ways that are delicious and healthy. For example, it is healthier to grill chicken than it is to fry it, as grilling helps eliminate some of the fat. You can also put fish in the oven instead of breading and frying it.
On speaking of fish, aim to eat it two times per week. The reason being is that it contains Omega-3 Fatty Acids. Look for salmon, herring and trout to reap this benefit.
Be sure that you choose low fat dairy products too. You can find great low-fat yogurts, skim milk, and cottage cheese right in your dairy case.
Okay, I Have the Food. How Do I Cook It?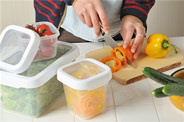 Cooking up great heart healthy meals is pretty easy. In fact, it is likely easier than making it in more unhealthy ways. For example, it is easier to put a skinless chicken breast on the grill with some seasonings than it is to bread it, heat the oil up, and fry it. That much effort will be the death of anyone!
Let's start by lowering the amount of sodium in our foods. Choose your spices and seasonings so that they have less sodium. For instance, you can buy salt free seasonings at the store and less-sodium soy sauce. Do your best to use little or no salt in your meals. As a way of lowering your blood pressure, aim to consume no more than 2300 milligrams of sodium each day. It is hard but do your best to lower this intake.
Some other great things you can do to keep your recipes good for the heart are:
Bake, roast, stew or broil up your lean meats, fish and skinless poultry.
Use low-fat cheeses in your recipes for instance, you can use part-skim mozzarella when you make pizza, or reduced fat feta when making souvlaki or salads.
Gradually adjust your taste buds. For some people, using low-fat foodstuffs right away makes them wrinkle their nose at the taste. Start gradually adding in low-fat to no-fat items to your recipes so you get used to it and enjoy the healthy benefits.
Use herbs, spices, garlic, peppers, and lime/lemons to add flavor to your foods, instead of salt and other spices high in sodium.
Make your own salad dressings instead of buying bottled varieties. You can make your own dressings with flaxseed or olive oil and then add in your favorite herbs for taste.
Use small amounts of heart healthy oils like olive or canola oil when sautéing foods.
Avoiding Sodium Is Hard. Any Ideas?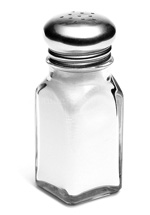 We know it is hard to avoid sodium; after all it is in just about everything we eat. It is important we do our best to avoid overconsumption of the ingredient, as eating a lot of it can lead to high blood pressure, which puts you at risk for cardiovascular disease. Reducing your sodium intake is key to maintaining a heart-healthy diet. As a matter of fact, the American Heart Association recommends that adults aim for no more than 1500 mg a day.
We've already talked about reducing the sodium by buying better varieties of spices and soy sauce. But did you know that by buying wholesome, tasty foods you will also avoid sodium? Many of the baked goods, frozen convenience meals, and processed snacks and foods we like to eat contain large amounts of sodium. Those ramen noodles in packets we all enjoyed in college are a huge culprit! Therefore, stick to buying fresh foods that are not processed for best results.
If you must eat these processed foods-many of us enjoy taking canned soups to work, for example-look for varieties that are reduced sodium. And do not be fooled by labels claiming that they use sea salt. Sea salt has just as much sodium as regular salt. You can also pick up no salt added condiments, like ketchup to make reducing your intake easier.
Heart Healthy Meal Ideas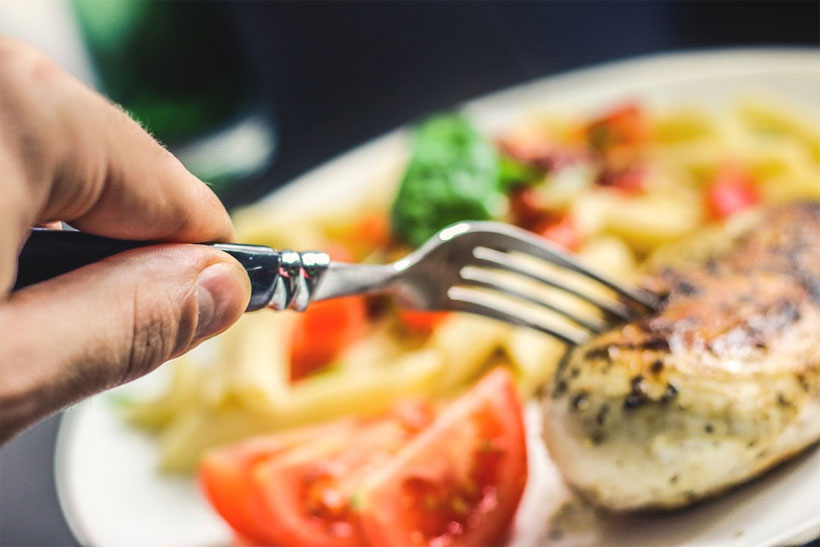 Eating heart healthy does not have to bore you to death. Let's close with a few great recipes you can use in your daily life. These taste great at breakfast, lunch or dinner, and you can relax and enjoy without the guilt!
One great idea is to plan your meals ahead of time. At the start of the week, plan your family's menu ahead of time. Think about what you will take to work with you to eat during break time. Choose lean meats, plenty of veggies, and fresh fruits. Choose whole-grain and be sure to vary it up so you stick with your new lifestyle.
Dinner Idea: Herbed Grilled Salmon
Herbed grilled salmon is delicious and uses lots of great spices and ingredients to liven it up. You will notice that Worcestershire sauce is included-be sure to look for a reduced sodium version if you can. You will enjoy the inclusions of the parsley, sage, and fruit juices to make the flavor pop. This meal is one that requires a little effort but is worth every bite.
Dinner Idea: Lemon and Dill Chicken
The wholesome asparagus plus the dill flavor on the chicken really make this one stands out. Plus, it is ready in only 30 minutes. That's a weeknight winner!
Lunch Idea: Endive and Spinach Salad
We like the inclusion of the eggs in this one as that gives you the protein you need to stay full. The baby spinach has good iron, and the salad dressing is made with olive oil. Make the dressing according to your own taste, pack this in your lunch box and enjoy.
Dessert Idea: Peach Fro Yo
Made with nonfat plain yogurt and frozen peaches, this is an item you can make easily with stuff right in the grocery store. It uses a good amount of sugar, however, so do limit your intake. It's a good way to alleviate that sweet tooth that occasionally kicks up!
Breakfast Idea: Healthy Pancakes
These pancakes are made with flaxseed, nonfat milk, and good grains like oat bran. You will also notice healthy canola oil being used as well, plus whole wheat flour. The taste is wholesome and delicious, and just imagine it topped with a homemade fruit syrup.
Conclusion
The benefits of a heart healthy diet are numerous. You will keep one of the most important muscles of your whole body feeling great and working at efficiency when you eat right, get regular exercise, and of course limit your sodium intake. The best part is, eating right is delicious and not boring at all. Enjoy eating heart healthy meals with friends and family!
About Mark