Off-Season Motivational Tips for Bodybuilders

Bodybuilding Off-Season Motivation:  Staying on Track
Being a bodybuilder takes an enormous amount of dedication, but even the most dedicated could use a little motivational push every now and then.
Because bodybuilding is a lifestyle, it's easy to lose focus and get sidetracked because of life's everyday distractions. If you've been going through the motions in your workouts lately, here are a few motivational tips to push you back on track.
Bodybuilding Off-Season Motivation: 5 Tips for Success
#1:  Goal Setting
What's motivating you this off-season?  Do you want bigger biceps or a leaner midsection? Establishing specific, measurable, and attainable goals are an extremely valuable tool for motivation and performance. According to a study published in the Journal of Sport & Exercise Psychology, setting moderate, absolute, and combined short and long term goals improves performance in sport1.
However, it's not enough just to say you want a 31 inch waist. Write it down and outline a plan to get there so the next time you ask yourself why you're doing all that strenuous work, you can read back your specific goals and get re-inspired. If you feel like your physique isn't at its best because of a lagging body part, now is the time to improve your weak points.  Try establishing specific goals and taking measurements and/or photos to access your progress.
#2:  Fitness Competitions/Events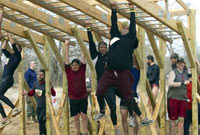 Generally, bodybuilders only compete in a few shows per year which can leave some competitors wanting more.  Don't just limit yourself to bodybuilding competitions, competing in other fitness related events and competitions can help scratch that competitive itch and keep you motivated throughout the rest of the year.
During the off-season, training and participating in power-lifting and cross-fit events and obstacle races like Tough Mudder and Warrior Dash can give you a psychological break from bodybuilding style workouts and add short term goals to your current workout routine.
#3:  Training Partner

Training with a workout partner or a personal trainer is a great external source of motivation because they'll provide you with accountability, encouragement, assistance on forced reps, and keep you focused on the task at hand.  Also, on the days you may be dragging, you'll be able to feed off your workout partner's or personal trainer's energy.
However, not all workout partners and personal trainers are created equal.  Finding a quality workout partner or personal trainer is just as important as having one.  Try to select a dependable workout partner with similar goals, or a personal trainer with a proven track record.
#4:  Go New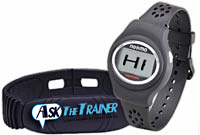 Going new is an excellent way to re-ignite your workouts.  What do I mean by going new? I mean adding new workout gear, accessories, or gadgets to your current fitness routine.
A new mp3 player, heart-rate monitor, outfit, straps, gloves, and a weight belt are just a few things that can give you a spark of motivation when you start to slip off the workout bandwagon.  Try choosing a workout accessory or gadget that best suits your fitness needs and interests.
#5:  Change of Environment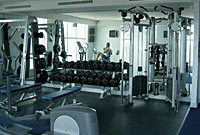 Tired of the scenery at your gym?  Switch locations.  If your gym membership allows it, a change in scenery can be a great way to boost your motivation.
Different gyms may have unique pieces of equipment that can provide new exercises into your routine, maybe less crowed at your normal workout time, or more free weight and cardio equipment, but you'll never know unless you check it out.
Try switching gym locations, going to a local park with exercise equipment, or getting a guest pass at a different gym.
Stop going through the motions in your off-season, stay focused, get motivated, and get back to being dedicated.
Bodybuilding Off-season Motivation: References

Journal of Sport & Exercise Psychology, Vol 17(2), Jun 1995, 117-137.