Turning 50 – Is it Important?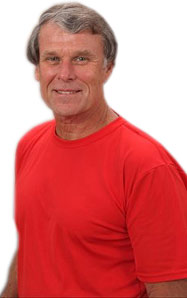 Introduction
I am open to the possibility I might learn something new each day and today was no exception. My friend Mike and I were discussing fitness related "stuff" when he mentioned that turning 50 for him was an important step and he explained why. He said that it was the first time he became aware that he could no longer look to his past for encouragement and the "old" ways to measure his present fitness circumstances. The years of his 20's, 30's and 40's would no longer be "possible" and that to set his sights on new goals and "aspirations" for his 50's made more sense to him. I didn't give turning 50 much thought because I was still in the midst of a major transformation at the time and it wasn't until I hit 60 that the awareness Mike was referring to "hit me". I felt this conversation with Mike was significant because for the first time "someone else" was referring to what it felt like to "grow older" – and this came from a former Olympic caliber water polo player (who by the way will turn 61 this fall)! I suspect that in the process of examining the aging process the way I am in this series, it is appropriate to ask the question: "When DO we become old"? The answer will be different for each of us!
Discussion
My father died in November of 1983 – almost 29 years ago. He never made it to the age of 66 because he lived a different life than the one I am living now – and Mike as well. I was 37 when he passed away and I never felt that we developed a close relationship during the years he was alive. I felt regret and sadness when I called home the week after I returned from Hawaii in early November from my visit with him in the hospital. The sadness of course came from his passing but the regret came from the distance I felt for many years after my graduation from Syracuse in 1968 because of the conflict I had with my mother. He essentially "gave in" to her "way of being" – "writing off" each of her children in some way, for some "perceived transgression" AND because of "stuff" we did – or didn't do to – or for her. Her world was one of constant turmoil and because of her instability emotionally and mentally he decided to "not rock the boat" cutting each of us off in the process.
He NEVER reached out to me for comfort or support – or anything for that matter – EVER. He was from a different generation – the "depression generation" and he kept everything he was feeling (good or bad) to himself. I can't recall ever hearing him say "I love you" to me so I guess what I am sharing here is that time does "run out" on every life and it behooves us to prepare every day for that possibility. That is what Mike was REALLY saying to me today – that he perceives the importance of his OWN family more than ever now and wants to "be there" for his parents (87 and 90 respectively but with health issues growing in importance), his wife, and his son and his new wife as well. The clock starts "ticking louder" at 50 for most of us but for some of us that sense of mortality starts even earlier – perhaps with a diagnosis of cancer or diabetes – or whatever – that FINALLY gets our attention. Is it important to pay attention to time and its impact on our lives NOW rather than later? You bet it is! As I look at my own situation with my daughter and grandson I think about the legacy I will leave each of them and what they will remember when they think of me. I believe I am expressing my true understanding of the aging process by writing these articles for askthetrainer.com so that others can benefit from the lessons I HAVE learned from my past – and AM learning in the present.
As Mike told me today, if you DO NOT plan for your expected tomorrows both physically and mentally, you are behaving very foolishly and carelessly. He said that if people can't manage to plan for their own retirements and stay out of credit card debt today, how can they expect to prepare for their health issues to come in their later years? That is a very relevant point and I predict that when the crisis comes for each of us – and it will – what WILL "they" do then? Andy Williams died yesterday at the age of 84 and had a really terrific life. He sang beautifully and I loved listening – and singing along – to his music (I bought many of his albums even when I was in college). His death got me to thinking that if I live to the age of 84 what will I be like? Well, if I am accurately assessing my current efforts and plan, the year I turn 84 will just be "another number" for me and wouldn't that be wonderful?
Conclusion
Thanks to my conversation with Mike today, I CAN say turning 50 IS important and in nine years my OWN daughter will be turning 50 – making me the grand "old age" of 75! Yikes! Time has a way of speeding up as we grow older. I sense time moving faster each day and everyone I talk to at the gym who is "older" says the same thing: "Boy the days sure go by fast!" Mike said he wanted to grow older from this point in time by being able to "remember who he was" and enjoying who he "was becoming" – whatever that may be in the future. I couldn't agree more. I want to know who I WAS and who I had BECOME so that if I wanted to change my mind – I could! Training for today provides us with life's greatest gift – OPTIONS and CHOICES! I suspect if I look back on my OWN life from this perspective, it hasn't been THAT bad after all and I CAN live with that! How about you? Take that "leap of faith" TODAY and find out NOW who you ARE and what you would like to become, so that it won't be too late like it was for my father and me.
Website: HealthyHappyFit.com      Email: [email protected] Nick is an author, teacher, and speaker and has been a certified personal trainer and lifestyle and weight management consultant since 1992. He is currently recognized as a master trainer by the IDEA International Health and Fitness Association. He has been a runner since 1964 and has accumulated over 60,000 miles in that time.