Which Gym Equipment is Best For Your Home Gym?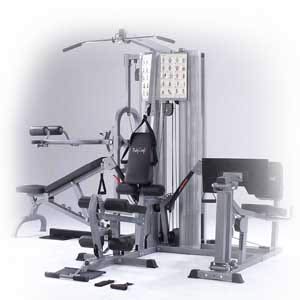 Not everybody has the space or the money to have all the classic gym equipment in their home, however, the good news is, most people do not need any expensive gym equipment to get as high-quality a workout at home as they could get in the gym.
Working out with no equipment using only bodyweight exercises can help you stay in shape and get fit and healthy. Some gym equipment on the other hand will definitely make your home workouts more fun.
If you have significant fitness goals, such as gaining 20 pounds of muscle or losing 20 pounds of fat, home gym equipment will most likely help you achieve your goals faster than if you tried a program with no equipment.
You may be surprised to learn that some of the most simple pieces of gym equipment can give you a tremendous workout.
---
Contrary to Popular Belief, You Do Not Need Tons of Space or Money to Get a Good Workout at Home
In the past, the common perception was that in order to have a home gym, you had to have a giant piece of selectorized equipment or even a full set of free weights. The world of fitness has evolved, and while the old-school home gym equipment still works, it is by no means necessary.
Fancy gym equipment is not needed to achieve and maintain great physical fitness in the comfort of your own home. As we mentioned in the introduction, bodyweight exercises are often all you need, however, there are plenty of great pieces of equipment you can purchase for your home for fairly cheap. We're going to cover some of the more popular options in this article.

More Fitness Equipment Ratings, Recommendations & Reviews
Find information on the positive and negative aspects of popular home exercise equipment. We rate fitness equipment for its value in specific situations from use by personal trainers, to home gyms, to commercial gyms.
---
What Are Some of Best Pieces of Gym Equipment to Have in a Home Gym?
Depending on the amount of space and capital you have available, your home gym could be filled with anything from expensive commercial gym equipment to small cheap alternatives such as the Gazelle Freestyle. Regardless of what you have in your home gym, if you don't use it, you will not get results. The best option for some people is to start off small and cheap.
Here are Some Great Additions to Any Home Gym Setup from Least to Most Expensive
Stability Balls
Best Stability Balls | Stability Ball Exercise Videos
---
Resistance Bands
Resistance Band Exercise Videos | Bodylastics Review
---
BOSU Balance Trainers
BOSU Ball Exercise Videos | BOSU Balance Trainer Review
---
Bowflex SelectTech Dumbbells
Bowflex SelectTech Adjustable Dumbbells Review

---
Total Gym
Total Gym Review | Total Gym Exercise Videos
---
Want to Start a Fitness Center or Create an Extensive Home Gym?
---
My Favorite Place to Purchase Gym Equipment for Home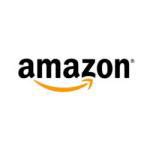 Amazon.com

Amazon.com is the world's largest online retailer and you will find plentiful new, used, and even refurbished pieces of exercise equipment from them.
About Michael Behnken
Mike Behnken is a personal trainer who holds multiple NASM certifications and a MS in Exercise Science. Mike loves fitness, travel, and photography among many other interests.