Personal Trainer Jobs Going Way Beyond Being a Corporate Gym Fitness Trainer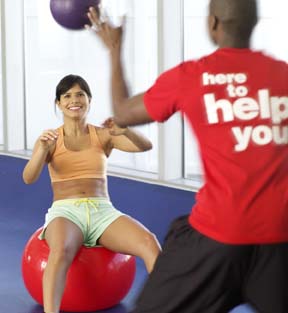 Don't Rely on internet job websites, newspaper or web classified ads to find personal trainer jobs.
The job of being a personal fitness trainer is heavily reliant on your personality, passion for health and fitness and ability to communicate. This makes it imperative to get yourself out there and interact with the people who make up the fitness industry in your area.
How you Fit in to any Location you Decide to Work at is Essential for Finding the Best Personal Trainer Job for you
Most gyms have no problem finding personal trainers to hire. The problem most gyms have is keeping personal trainers. For various reasons, trainers come and go. At most locations any gym is chomping at the bit to hire a trainer that is a good fit and is likely to stay with the company and provide high quality service for the years to come.
You should visit all corporate gyms, private fitness studios, whole-in-the-wall gyms and even corporate wellness centers in your area.
Talk to whoever you can get a hold of in addition to fellow personal trainers such as fitness managers, program directors, health club managers and more.
Take Notes as you Gather as Much Information you can about Each Place you Visit
When you visit each facility try to get the feel of how the facility will meet your specific needs which will allow you to provide the best service to your clients.
Regardless where you work as a personal trainer, once you build up a clientele you will essentially be your own boss so being comfortable at a location is most important to you and your clients.
In addition to coworkers and gym members you will get along with, make sure each location has adequate equipment. Another important aspect of a gym to personal train at is the amount of free space which is available as you will likely want an open area to train in.
---
Everything Written Above may sound like a Lot of Work but it is Well Worth it in the Long Run
You may think everything written so far would be a gigantic headache for finding a job, but it will pay off in the long run as you will avoid a truly gargantuan headache of working somewhere which is not a good fit that you do not like.
The Lazy One's Online Options
If you prefer searching online, you can simply use a Google search, Hotjobs.com, Monster.com, CareerBuilder.com or even better, check the craigslist.org posting in your location.
Some certifications also have job boards for those who are either certified by the company or become members of their organization by paying a monthly or yearly fee.
If you do not want to miss out on the best personal fitness trainer jobs in your area or abroad it is best you start contacting your many options rather than solely relying on online postings which are limited in the fitness industry.
---
Where is the Best Place for Personal Trainers to Work ?
Personal Trainer Jobs exist far beyond your Local Gym
Where the local gym may be the only location which has personal trainers in some areas, other areas have a wealth of possible locations for personal trainer jobs which you may have not though of.
Here are some of the Best Places to Search for Personal Trainer Jobs
Corporate Offices
Large companies in your city or town are one of the best places to find personal trainer jobs.
Any company which occupies a large portion of a big office building or has a campus with many office buildings is your best bet.
Most large companies have fitness centers in their office buildings because it is statistically proven that healthy, physically active employees are more productive and experience less sick time. Even if there is no job posting, it is worth it to check out corporate offices for opportunities for personal trainer jobs as these can often pay very well.
---
High End Condominiums
If you see a yachts tied out front, a big swimming pool, or BMW and Mercedes cars parked out front of a residential building you may want to contact the management.
Ask about their facilities and amenities they offer. Ask if you can post a flyer or leave some of your business cards at the
The vast majority of high-end condominiums have 2 things which should concern you; Wealthy tenants and a fitness center.
Often times it will only take one client at a condo fitness center to get the snowball rolling as other tenants will either see you training your client or hear from around the grapevine about your services.
---
Country Clubs

If you think of the one place which has the highest density of prospective clients with plenty of expendable income the country club is right up there.
Combine this with the fact that many of the members are aged past their physical prime and know that maintaining or improving their golf game is all about their physical fitness and you may have a great personal trainer job.
Don't be afraid to head out to your local country clubs and introduce yourself while you tour their facilities and meet their members.
---
Luxury Hotels / Resorts
If you want a paid vacation or you just like travel, you can also find personal trainer jobs at tropical beach resorts.
Most of the time the resort will pay for your room & board and sometimes even pay for your travel expenses.
If you live in a large metropolitan area, you can also find hotels which have giant fitness centers.
High end gym chains often inhabit some of the more posh hotels while other hotels have their own fitness centers.
While many hotel guests may not stay long working with some distinguished clientele for a short period of time often pays as much or more than working with the average Joe or Jane for a long period of time.
---
Cruise Ships

If you dream of pocketing loads of cash as big as the Titanic you should know that most cruise ships employ personal trainers.
The earning potential obviously depends on the clientele available which means that the high school and college spring break crowd is definitely out.
Often times personal trainers are paid solely with room & board (the cruise itself) and meals but if you picked the right cruise, personal trainers will often get tips from the well-off clientele on the cruise.
You can search on the internet and find hundreds of different cruise lines and see if there are any personal trainer jobs which satisfy what you're seeking.
---
Fitness Retreats

Fitness retreats or sometimes called fitness vacations or wellness holidays, etc. are relatively new but becoming very popular.
They retreats usually involve a group of people who often pay a hefty price tag to travel to some remote location and be at the mercy of motivational people including personal trainers.
The best part about personal trainer jobs at fitness retreats is they usually take place a beach or mountainous location at an exotic location.
Another case where your travel, room & board is paid for most of time it allows you to connect with clients from all over. Great personal fitness trainer jobs for those who like to take breaks from the regularly daily grind and/or travel.
---
Recreation Centers

"Rec centers" are everywhere from the small town to the urban metropolis.
You are likely to find the recreation centers which have personal trainers at your nearby college campus.
Personal fitness trainer jobs at recreation centers are often freelance jobs.
This allows you to determine their own prices, make your own hours and make your own rules and regulations.
---
Gyms / Private Studios

Finally the most obvious place to find personal trainer jobs. Remember, most gyms will not be posting about any job openings unless they are desperate.
Most gyms and private studios will welcome in new personal trainers with open arms provided they are a good fit and have the desired level of experience and education.
Even without the desired level of education and experience, a trainers personality is often the #1 determinant for getting the job.
---
How do you Choose Personal Fitness Trainer Jobs ?
The best Personal Trainer Job for you Depends on your Goals, Aspirations & Experience Level
If you are looking for your first job as a personal fitness trainer some of the jobs listed above may be a little over your head to begin with. The best place to start out for inexperienced personal trainers is the large corporate gym.
Advantage of Personal Trainer Jobs at "the Gym"
While many experienced personal trainers may cringe when "the gym" is mentioned, it is still the best option for beginning personal trainers for a variety of reasons.
Get hired with little or no experience.
Learn valuable lessons about the fitness industry as a whole.
Sales experience.
Large clientele base.
Gyms often hand out clients to trainers.
Health benefits.
Retirement plan.
Certification & continuing education compensation.
Ability to move up in the company to management if desired.
---
Which Personal Trainer Jobs Pay the Most ?
Personal Trainers Salary: The Good news & the Bad News
The bad news is according to most sources, the average personal trainer in the United States makes around $13 per hour. If you have read thus far most likely you have no interest of becoming an average personal trainer.
The good news is better personal trainers often make higher salaries in the 30-50 dollar range while elite personal trainers may command as much as $150 or more per hour training session!
Since there is such a huge range of salaries for personal trainers and different style personal trainer jobs you really cannot define which personal trainer jobs pay the most.
The most important factor for determining how much you will make is your clientele. This does not hold true 100% of the time but you can usually bet if you are training execs of a fortune 500 company you will be making more than if you were training kids at your local YMCA.
Pricing Your Personal Training Services
---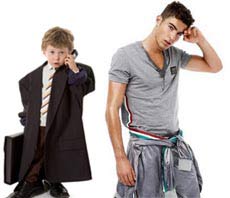 How do you Find Personal Trainer Jobs with the Best Clientele?
There really is no secret for finding the best personal trainer jobs. There is no magical job website or underground newspaper which will tell you where to find some of the best prospective clients.
What you have to do is simply follow the trail of money. The best clients are not just going to show up at the doorstep of your fitness studio or gym.
If you want one of these super jobs for personal trainers you have to actively seek them. Very rarely will you get lucky and score the best clients. Your best chance of getting the best clients is by following everything which was written on this page.
It takes patience, persistence and a little bit of luck but if you truly want to be better than the average personal trainer following the advice on this page to is your best bet to finding the best personal trainer job you can find.
If you are already an experienced personal trainer with a certification or 2 and possibly a college degree, nothing is holding you back from becoming top level personal trainer except yourself.
About Michael Behnken
Mike Behnken is a personal trainer who holds multiple NASM certifications and a MS in Exercise Science. Mike loves fitness, travel, and photography among many other interests.