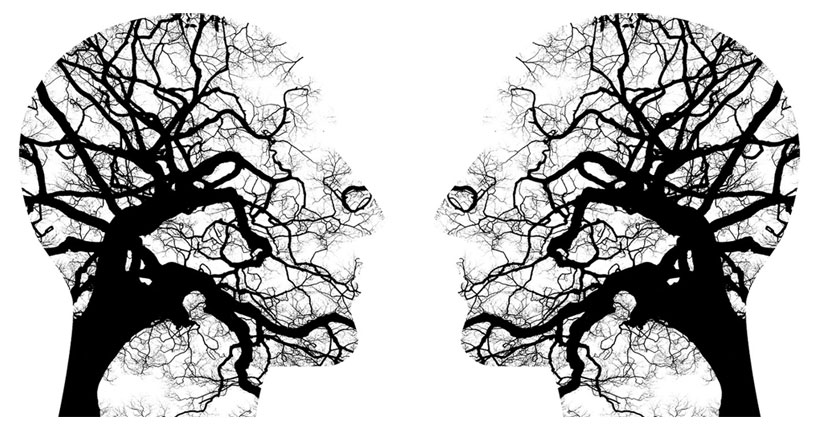 You may wonder what a mentalist is and how to become one. A Mentalist is what you call those people who practice mentalism, which is essentially the art of portraying yourself to have mental cognition that is on par with that of super-human-like levels.
Many professions from the crime investigation field to magical performers that perform on stage take advantage of mentalist tricks along with the discipline of psychology for psychological performance and behaviors.
What You Should Do In Your Everyday Life to Become a Mentalist
Before we reach the go over things to do in your everyday to become a mentalist, I would like to mention a few points on what to do on your daily life — when you are going to work, sitting at the train or having a party at your place. Being a mentalist is more than simply to knowing a few tricks. Being a mentalist, is a lifestyle. Although these daily task are not required, I do recommend you to consider them:
Practice quick, well-read judgement –  How to be a mentalist starts with good observation, therefore as a mentalist you can be very confident of your own decision. You do not need ESP to be excellent in decoding and profiling a person. You'll simply need to be very keen in your scrutiny. Does the person look into your eyes while speaking to you? Is the individual's body fit or healthy looking? Is the person wearing a ring? Is the person sweating although the air conditioner is on? These types of observations, or cold reading, are ways that people communicate without even saying a word.
Find the Mistruths and Exaggerations – In figuring out how to be a mentalist, one needs to practice the art of finding lies. You may catch the person if he's lying or not based on the physical cues that indicate his being anxious, nervous or uncertain. Observe where he stares when speaking, his level of perspiration, his manner of talking when he stutters or repeats the same term, and other bodily signs that seem very unusual for individual like him.
Observe your own Behavior – To better improve your mentalism tricks, begin discovering new things with yourself. Face the mirror and make a thorough observation of your facial reaction. How about when you're feeling pained, how does your face look like? When you're scared do you tend to shut your eyes off? Then play along with your emotions. When you're happy and excited can you clasp your hands together and feel the butterflies in your stomach? How does it manifest in your body? When you're nervous what do you do with your hands? Do you bite your fingernails or chew your lips? Start analyzing yourself then expand to studying and analyzing other people's behaviour.
Learn to Counter People Focus – Becoming a mentalist, you should be able to ask the wise, tricky questions that are partly a statement and partially a question. You don't obviously persuade a person to tell you something because all the more that he will continue to keep the info from you. Express the obscure questions or announcement and allow the person clear it out for himself. Say something like,"I'm quite torn being a celebrity or a teacher, what do you say about that?" Or asks something like,"I never enjoy the service in that cafe. You believe the others share the same opinion too?" Most people listens to be able to deliver a fantastic reply, but a mentalist listens and listens, then reads between the lines. A fantastic mentalist is a good listener. Excellent listening skills open a new world for you and direct you to several links which can help you on how to become a mentalist. A person's personality and background are often hinted through the things that come out of his/her mouth. People today tend to spill out more details about themselves than we recognize it. Superior listening is the major key.
How to Become a Mentalist – Where to Start?
Where you should start your journey to becoming a mentalist?
There are two options for you. Among the options are the books on mentalism. This is a good way especially if you like studying and digging deep into the thick novels. However it may take longer for you to become a mentalist professional when in comparison with the master mentalism course.  This is the mentalism course that I recommend.
So the other option is to enroll in an online course. I know there's a lot of bullshit out there these days. And I went through it . When I was looking for a nice mentalism course, I went through lots of them. The fantastic thing is that the most of the online courses provide you with a 60-day-money-back warranty with no commitment. This is the case here as well.
This guarantee is great because it helps you to go through different products and see what deserves the attention and really works and what does not. In the section below I will share with you the most effective and complete course in my opinion. And honestly if this course was mine or if I was the creator of the course, I would charge far more than it..
My #1 Recommendation – Master Mentalism Course
As I mentioned previously, it is not an easy task to find an adequate course that teaches mentalism and how to become a mentalist, especially if you're a beginner to mentalism to this and really need an easy to follow and  understand course.
But when I stumbled upon Master Mentalism, Ryan and his team conducted a special promotion of $4.95 trial rather than regular $97. I got lucky right there, because the deal was up for a short time period.
I was impressed! The course itself contains 269 written pages of comprehensive information on mind reading, hypnosis, levitation, mentalism and much more. It is pretty much all you will need to become a successful top mentalist.
In addition to the master mentalism course you'll also get access to the closed Mesmerize Member Club, that has incredible video collection of party tricks, interviews with legendary mentalists, and a lot more cool stuff.
About Jason Spencer
Jason Spencer has a tremendous enthusiasm for all facets of health, fitness and physical performance that stems from an athletic lifestyle from childhood. Jason was fortunate enough to compete in collegiate football and learned to love the challenges that physical activity placed on the body. As Jason progressed through his higher education and became increasingly aware of how science is applied to physical activity and how it reveals the benefits of exercise, he realized very quickly that he wanted to pursue a career that gives him the opportunity to teach others to compete, challenge, and push themselves towards something more valuable to them than anything else; health, fitness and self worth. Being a fitness professional allows Jason to do this for them and he is always incredibly grateful for that. Jason has a Bachelor of Science degree in Neuroscience from Muhlenberg College in Allentown, PA. Neuroscience and his acquired knowledge of the nervous system and muscle stimulation techniques has been extremely instrumental towards building a unique ability and feel for training the body for optimal form and function. As a personal trainer he is certified with ACSM (American College of Sports Medicine). He's also a strength & conditioning specialist with NSCA (National Strength & Conditioning Association). He has additional certifications in both kettlebell principles & techniques (Equinox), and Flexibility & Corrective Exercise (Swedish Institute of Health Sciences in NY). Jason has worked as a trainer and conditioning specialist in a variety of fitness facilities over the years such as: LA Fitness in Piscataway, NJ, the YMCA in Metuchen, NJ, and Equinox Fitness Clubs in New York, NY. He also does private in-home sessions all over the Manhattan area.