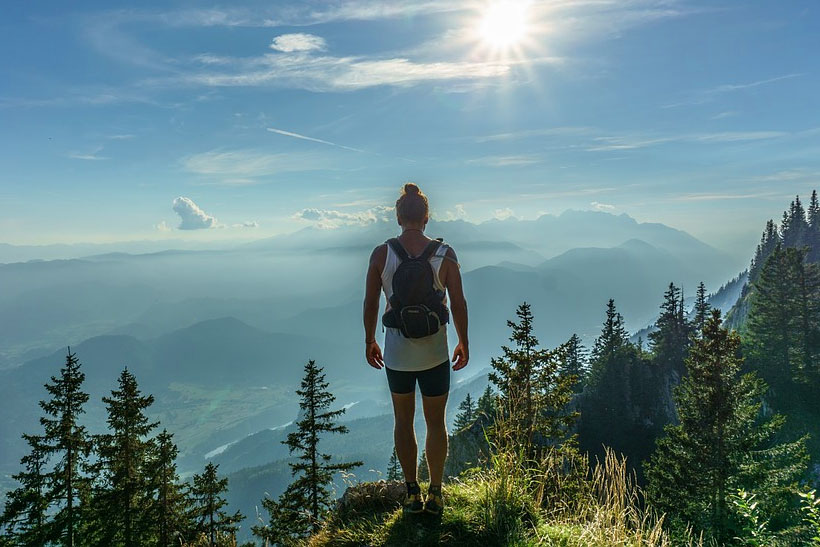 "May your trails be crooked, winding, lonesome, dangerous, leading to the most amazing view. May your mountains rise into and above the clouds." – Edward Abbey
The land of India is a treasure of unique geographical features and the home to illustrious places synonymous with adventure. Nepal is India's trekking destination. The boulder-filled pathways, the continuous steep, the lush forested areas, the cascading waterfalls, the narrow gorges, the impressive backdrop, the high passes, and the mesmerizing mountains, Nepal trekking trails aren't for the faint-hearted.
Annapurna Base Camp: For a trekker, trekking in Nepal is a vivid experience. A trekker journeys a boulevard of emotions – thrill, solace, fear, exuberance. The Annapurna trek combines undulating landscapes, rhododendron forests, and beautiful views. The location of the base camp is set amidst the statuesque peaks of Annapurna I, Annapurna South, Hiunchuli, and Machhapuchhre.
Manaslu Circuit Trek: Manaslu– the 8th highest enchantment of Nepal. This breathtaking trek is an expedition of adventure and culture. Those interested in witnessing the perfect synergy of mountains and Nepalese culture must trek Manaslu circuit trek.
Kanchenjunga Base Camp Trek: Trekkers share an undeniable love with the mountains. When trekking in India, trek to the base of Kanchenjunga, the third highest peak in the world. The trek passes through the alpine meadow, unblemished forests, and high altitude wetlands.
Upper Mustang Trek: Upper Mustang Trek is an unspoiled beauty of Nepal. The cliff walls, Buddhist monasteries, and vibrant Tiji festival attract trekkers from across the globe. It is a 10-day trek of beauty, harmony, and devotion.
The famous treks of Nepal take you deep into the mountains. And, as you trek the depths of the Himalayas and your soul, you remunerate for your health, which is the root of your existence.  It's unfortunate that healing and soothing experiences come at the expense of your health.
Trek Safely the Trails of Nepal:
A trekker's diarrhea can derail the thrill of trekking. While trekking upset stomach, diarrhea, are common due to unavailability of hygienic food and water all the time. At higher altitudes, the lack of oxygen also causes stomach problems.
The dry air in the mountains adversely impacts the body's immune system resulting in cold, cough, and sore throat. Additionally, dry air can lead to chest infection as well.
Trekking blisters are a major upset. Blisters can make your trekking experience from awesome to awful in no time. Walking on bumpy trails with trapped dirt, sweat and abrasion to it pave the way for blister formation. The friction from hiking is the main cause.
Walking for long hours put a strain on the joint muscles. Spasm and pain while trekking are also common.
Everest Base Camp and Annapurna circuit represent higher altitudes. At higher altitudes, oxygen is less due to which trekkers suffer from acute mountain sickness (AMS). Breathlessness, loss of appetite, fatigue, nausea, dizziness, headaches, etc. are some of the major issues faced by trekkers and mountaineers. You cannot completely avoid feeling altitude sickness, but you can manage the symptoms.
 General Measures for better disease management while trekking
To keep the stomach healthy, consume food and drinks from hygienic sources. Intake of high energy food to maintain optimal energy levels.
Wear a mask while trekking to solve the health problem of sore throat, cold, chest infection. Smoking and alcohol should be avoided completely.
Good footwear can help trekkers from the menace of blisters in the long run. To reduce swelling from sprain and strain, secure your foot with a crepe bandage.
While trekking in Nepal at higher altitudes, mild symptoms should act as a trigger to stop ascending and give your body the time to adjust. Maintain a good fluid intake to combat AMS.
Carry extra support boots, parka jackets (windproof jackets), first-aid box, woolens, sunscreen, food and drinks for comfortable trekking.
This Is How Yoga Protects
Yoga has been in practice for finding mental serenity and physical strength. Yoga practices can complement your mind, body, and soul in innumerable ways during hiking.
Stretching and lengthening in yoga poses is critical for maintaining a healthy range of motions in the joints. Strength and stability built during yoga practices helps prevent injuries. Knee– the largest joint in the body gets protection from wear and tear due to the solidity created.
Tight muscles pull joints out of alignment causing pain and aches in knees, ankles. Limber muscles provide support to joints helping them stay aligned and stable while walking. Yoga postures stretch out the tight muscles and support overworked areas thus reducing the chances of muscle soreness. Yoga practice at the end of the day helps you to sleep better.
After a tiring hiking day, headaches, tensions in the neck and shoulders are common. Practice yoga stretches and calming yoga asanas to melt away the tensions, to ease headaches, to slip mind into a state of calmness.
Balancing poses such as Tree Pose (Vriksasana), Lord of the Dance (Natrajasana), and Half Moon Pose (Ardha Chandrasana) enhances full body coordination and balance allowing the trekker to have more controlled maneuvering while trekking in India.
Leg strength is of utmost importance while trekking. Perform one complete round of Sun Salutation upon waking to fuel the core and leg strength.
Pranayama practices maximize the lung capacity which becomes crucial at higher altitudes while trekking in Nepal. Practice deep breathing, equal breathing to strengthen the muscles involved in breathing and it will help you when oxygen is less.
It is said that hiking is meditation. As you trek, practice walking meditation. Listen to your breath and attend to the sensations around. Mindful walking meditation increases overall well-being.
In Conclusion
Experience yoga while hiking! Hold yoga asanas on the rough trails, soak in the silence of the Himalayas, and get drenched in the sublime beauty of Nepal backdrop that takes you closer to your soul and well-being.
About the Author:
Bipin Baloni is a passionate Yogi, Yoga Teacher and a Traveller in India. He organize 200 hour yoga teacher training in Rishikesh. Bipin Baloni conducts Yoga Teacher Training in India in different cities. He loves writing and reading books related to yoga, health, the Himalayas and Trekking in Nepal.
Website: https://www.bookmountaintours.com/
About Mark