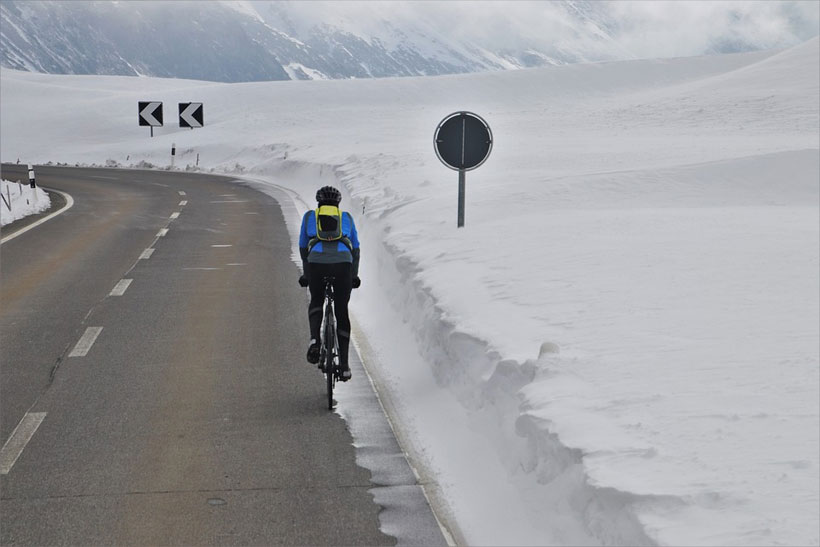 Hybrid bikes are a 'hybrid' of a standard road bike and mountain bike. Hybrid bikes are versatile and great not only for commuting long distances but perfect for many different riding scenarios. When compared to the traditional road bike, hybrid bikes are a great alternative because of their heavier and durable frames, and overall more robust feature set.
Hybrid bike characteristics have made them a great choice for touring and traveling and all-purpose riding. The moderately heavy frames of these bikes still easily allow the riders to ride uphill and even ride in wind but the grippy tires, powerful brakes, and sturdier frames make them ideal for city riding on or off the pavement and long distance commuting. Commuter bike hybrid designs are in great demand because of their versatility.
Being that hybrid bikes are super versatile, you can pretty much upgrade any model for long distance performance if that is your primary goal. However, to secure a comfortable ride, you should opt for a model with front or rear suspension and disc brakes. The more you pay, the better quality components you will get.
Here are some major components to look for when buying a hybrid bike and why these versatile bikes are a going to be a great choice for commuters and anyone looking for a great all around bike, whether its for commuting or cruising along the beach.
Why Choose A Hybrid?
If you need a versatile bike, a hybrid is one of the best options available. Hybrid bikes are great in wet or dry weather and perfect for all types of terrain. Besides being more versatile than other bike styles, the price of an average hybrid bike is also very reasonable, especially when you consider you're getting the best of both worlds; road and mountain bike features.
Some Things to Look For
In spite of the fact that hybrid bikes are one of the best options because of their versatility, there are some things you'll want to pay attention to before buying one. It is recommended that you learn about the frame material, tire size and style, shifter system and other features. Here are three features to pay attention to and some things to think about…
Durability
Considering durability is essential if you are going to use your hybrid for training or touring, it's best to not buy one on the low end of the price scale. Mid range models are a great middle ground. Most of the hybrids come with traditional 700c tires which is nice but you can upgrade the tires as well. If you want to ride long distance, then you should choose one which is equipped with a rigid suspension fork as well. These are just some of the features you will want to pay attention to when it comes to durability, especially if heavy use is planned.
Weight of Frame
The perfect weight of the frame ensures quality riding when you are riding long distance. Too heavy or too light a frame is difficult to handle in distinct situations. On average, frames of the hybrid bikes are ranging from 28 pounds to 32 pounds.
Brakes
A few hybrids come with rim brakes (cheaper models) and some others with disc brakes (mid range to higher end models). Disc brakes are more reliable and powerful to use in all riding conditions.
Read The Reviews!
Making the decision about which bike you're going to buy that will meet your specific needs is not always easy.  It is also difficult to know how specific models will perform. The reviews of the customers can help you take the right decision, especially if you are ordering a hybrid bike online.
More Things to Think About and Relevant Questions
Most Hybrid Models Are Ready-To-Commute
Most models come equipped with all the components you need for a long ride. The only exception is if the stock saddle is uncomfortable. Another fact is that if you will ride in wet weather; you may want to purchase mud flaps.
Relevant Questions:
1. What is hybrid bike good for?
Hybrid bikes are good for off-road riding, commuting and touring. Commuters love them because they ride similar to a road bike but give them off-road capability when needed.
2. Are hybrid bikes a better choice than a beach cruiser?
The answer is it depends but generally yes. Hybrid bikes are better for the long ride when compared to the beach cruiser, not to mention they can handle more terrains.
3. Is road bike better option than hybrid bike?
If your need is a lightweight bike for competition or training, the road bike is the better option. Otherwise, you can't go wrong with a hybrid bike, especially if both on and off road capability is something you're looking for.
4. What kind of terrain can a hybrid bike handle?
Hybrid bikes can handle moderately rocky terrain, dirt paths, slick surfaces and pavement among other surfaces.
The Bottom Line
If you are looking for very capable long distance rider, a hybrid bike is a fantastic option. They are perfect for touring and commuting but also give you the added flexibility to ride off-road if needed. The combination of a road and mountain bike into one makes them very versatile and well worth the money spent.