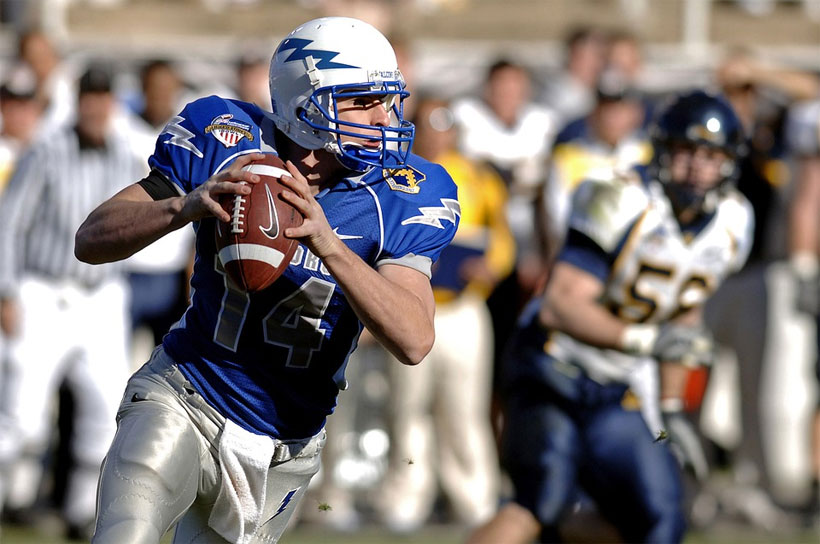 When you are working with a sports psychologist, you will always generate better results as an athlete. In this blog post, I will explain why a sports psychologist is a good idea, what course HH Performance™ can offer you, and how you can benefit from a program.
Why Use a Sports Psychologist?
Sports psychology and mental training are for all athletes. If you practice team sports, individual sports or are a coach, a sports psychologist can help you create better results for you and your players. This is the same case for esports gamers, as HH Performance also has experience with.
There may be many reasons why you should use a sports psychologist. Usually, the challenge is the lack of mental skills to handle the sports demand, challenges, and obstacles. Besides this, both nervousness, frustration, and uncertainty on the pitch, is often a challenge for both youth and senior players, and also amateurs and professionals.
Does your frustrations affect your technique, if you have lost a few points in a row, or if you are not confident enough to take responsibility in the game?
Even though we meet different cases at HH Performance, the goal is always the same – to develop your mental skills so that you can handle pressure, nervousness, adversity, your inner dialogue resilience, and more. Overall, sports psychology contributes to improved performance, both inside and outside the field.
About HH Performance
At HH Performance, we have wide and long experience in the field, and therefore, we offer courses and programs that suit your goals, ambitions, and sports challenges.
With HH Performance, you will find experienced sports psychologists and consultants who can handle your challenges. With years of experience in sports, both as an active player, a football coach and a coach outside the sport venues, you are in good professional hands in HH Performance.
Further, our mental trainers and sports psychologists are all certified and have degrees in sports science and sports psychology.
We live by our philosophy that, "HH Performance is the best investment you will ever make in you and your sports career."
What is Mental Training?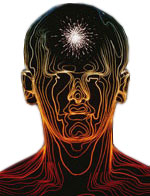 Mental training is a process where you train your brain to handle the high demands of performance sports, including adversity, negative thoughts, and feelings.
The goal of mental training is to gain control over your mental mindset so that you can react and perform when the pressure is intensifying.
In order to achieve mental strength, we uncover your inner thoughts and reaction patterns. This is done through conversations and observations of you in demanding situations where you are faced with mental issues and mental limitations.
Based on this, we develop a game plan on how to instinctively react in pressured situations. The mental game plan will include a concrete match or game strategy for moving you in the right direction.
Another benefit of mental training is that you gain insight into yourself, your performance, your mental mindset, your thinking, and behavioral patterns. You will get to know yourself and your mental reactions when you face pressure and adversity. This strengthens you in dealing with conflicts, anxiety, and stress.
Improving Your Talent and Career With Mental Training
Sports players and athletes often face extreme public pressure, e.g. in competitive important matches or competitions. The external pressure and expectations can lead to increased internal pressure, performance anxiety and a change the players behavior and personality. That's why mental training is very popular among all types of athletes.
Improving Your Inner Reaction Patterns with Mental Training
Some of the most challenging hurdles initially in mental training is to achieve the first insight into your own inner reaction patterns. As humans and athletes, we are often unaware of why and how we basically react and think. At the same time, it is hard to come up with an alternative way of thinking and reacting. This kind of self-awareness does not happen to players and athletes just by luck or coincidence. That's why it's valuable to acquire a professional mental trainer or sports psychologist who with the professional background, analyzes your mental situation. A professional mental coach can equip you with the right mental tools that can use and gain from in all aspects of your life.
Sports Psychology Programs at HH Performance
At HH Performance we offer a broad range of programs. We provide the following:
Personal Introduction Program
This program is for you who would like to improve your mental aspect of your career. We will work with you and assist you in your learning process of acquiring the best mental training tools. HH Performance becomes your sparring partner and we help you identify the reasons for your challenges and obstacles. From here we find solutions (creating mental game plans) through a dialogue with you. The program consists of conversations, observations and development of concrete mental tools.
Personal – Professional Program
If you want to take your career and talent to the next level this is the program for you. This process is more intimate and intense and we follow your development over a longer period of time. We ensure that our mental tools become a part of your mental mindset so you can use and utilize these in your performance. Furthermore, our goal is to achieve a clear and significant progress in your career.
Workshops & Teams
If you as a group want an all-around experience of what a sports psychologist can do for you and your team, this program are obvious. Throughout our group sessions, everything from mental training, career choices, adversity and resilience, to team roles and expectations for each player is introduced and outlined. At the same time, it is also possible to involve your parents or multiple teams from your club, federation etc.
About the Author:
Henrik Hjarsbæk has a MSc in Sports Psychology, studying in Copenhagen, Denmark, Barcelona, Spain and in Los Angeles as part of his master degree. Henrik has been practicing sport psychology and mental training for multiple years with athletes mainly in football, soccer, basketball, handball, and athletics.