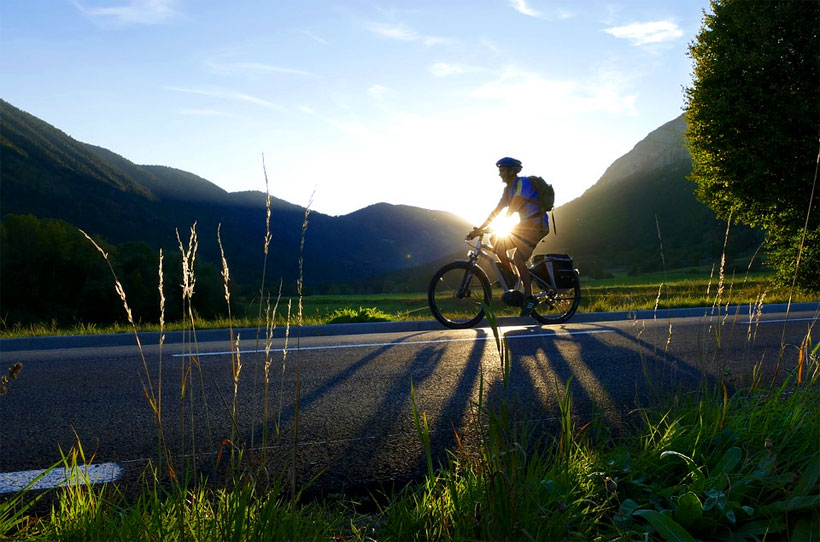 Various studies have been debunking the theory of passionate pedal-only cyclists that riding an e-bike is actually cheating.
The Research on the Physical and Health Benefits of E-Bike Riding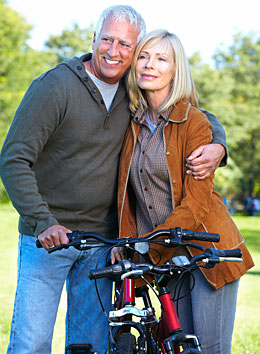 The results from different studies show that riding a pedal assisted electric bike may not be as much of a workout as riding a traditional bike, but it still provides a much better workout than walking and definitely more so than driving.
A study done on the health effects of riding electric bikes performed by Jessica Bourne from the University of Nutritional Biomedical Research in Bristol, found that riding an electric bike can provide at least moderate intensity physical activity lower than that involved in conventional cycling but higher than that when walking.
A separate study found that pedal assisted bikes can be the best trigger to get inactive people on bikes. This is especially true for people who are obese, overweight, lead sedentary lifestyles due to physical, health or age-related problems, as well as for those who just don't feel like hitting the gym or going out to exercise.
E-cycling has been found to be the perfect solution for people who need to become more mobile, lose weight, or simply to get fitter to improve their physical and mental health and well-being.
Also, for people who choose to switch to riding an electric bike from driving, the health benefits of getting more physical exercise than before are obvious. In fact, scientists claim that e-cycling can be the perfect solution to the sedentary behavior and lifestyle associated with motorized living and commuting.
A Dutch study also found that people who switch to riding e-bikes from conventional ones, tend to ride 50% more and at longer distances than before.  And of course, the more one rides, the more physical exercise they get.
The fact that electric bikes offer indispensable assistance during uphill rides has been one of the main reasons why more people who have hilly commutes switched to riding them. This has led to an increase of the popularity of e-bikes for commuting, which has multiple benefits for the riders including – health improvements, weight loss, cost-efficiency, faster speed, as well as advantages for the environment and the community due to the lack of harmful emissions and the quiet operation of electric bikes.
A study published in 2018 done by a research team from the University of Basel, Switzerland claims that e-bike riding does, in fact, have comparable health and wellness benefits as conventional cycling. The study included two groups of overweight subjects who were asked to ride either pedal assisted or pedal only bikes for a month. After the four weeks were over, the weight loss and recorded improvements of their cardio and respiratory fitness levels were almost the same in the two groups. As a result, the team concluded that riding an e-bike can actually help elderly people and those who are overweight to get regular fitness training, and that those who choose to use their electric bikes on a regular basis can improve their metabolism, normalize their blood pressure levels, lose fat, as well as improve their mental well-being.
Another study from the University of Colorado published in the European Journal of Applied Psychology in 2016 claims that electric bike riders get an effective physical workout with the same or similar benefits as the cyclists who ride pedal only bikes. The research included a group of 20 commuters who were used to sedentary commuting and were asked to travel to work with e-bikes for a period of 30 days. The results from their health and fitness tests prior to and after the end of the study showed a vastly improved aerobic capacity as well as improved blood sugar control among the participants.
Another research from Norway from 2017 found that e-bikers stay physically active during 95% of their overall riding time. Another study from Norway showed that people who ride electric bikes are 8.5 times more active than when they are static, while pedal-only cyclists are 10.9 more active than when static. As you can see the difference is not as considerable as some cyclists and researches have presumed in the past.
The Research on the Mental and Cognitive Benefits of E-Bike Riding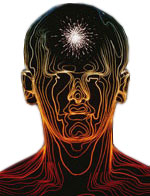 Recently published research conducted by the University of Reading along with the Oxford Brookes University in England, has concluded that older cyclists who choose to use e-bikes get the same brain-related benefits as those who ride conventional bikes.
The study included cyclists aged 50 to 83 who rode either pedal assisted or pedal only bikes. They were found to have experienced equal benefits for their mental health and cognitive function no matter whether they rode e-bikes or regular bicycles.
The specific benefits found for the cognitive function of older people included improvement of the executive function and the processing speed.
In fact, some of the results showed that the older people who chose to ride e-bikes, showed greater improvement of mental well-being and brain function than regular cyclists of the same age, which the research team explains with the other multiple benefits associated with riding a motor assisted bike.
One of the main reasons according to the researchers is the fact that these elderly people could go outside and ride a bike without too much physical effort involved, which made them feel happier and mentally relaxed.
The same research found that the e-bike riders spent about 28% of their riding time in eco mode (lowest) and about 15% of the time with the motor off completely.
The conclusion of the research is that e-bike riding can help elderly people as well as people of all ages with health issues or other problems to get out of their homes, meet more people, enjoy the natural environment, and yet feel secure that they can get home safely and without stress thanks to the motor assistance of the electric bikes.
Electric bikes were also found to vastly improve the mobility of elderly people as well as their social lives as they allowed them to visit relatives and friends more often, reconnect friendships, and improve their independence to perform errands and get to their destinations without the help of their children or other assistance.
In Conclusion

As you can see, there is scientifically confirmed evidence that riding an e-bike is not cheating, but rather it can offer multiple benefits for both our physical and mental health, as well as provide people with the recommended daily and weekly aerobic exercise recommended for lowering the risk of obesity, heart disease, stroke, type II diabetes, depression, and cancer.
Regular riding will also help people lose weight, strengthen their muscles, increase bone density, improve the flexibility of their joints, improve their overall fitness level, and even boost their confidence.
Apart from the health benefits, there are multiple other benefits of riding an electric bike, including the speed, ease of riding (even in hilly areas), the money saving factor, the environmental factor, as well as the sheer joy of riding without sweat and without feeling exhausted or frustrated along the way!
So, given all these facts and actual scientific proof, the next time you hear someone say that e-bikes are cheating, you will know how to respond to them!
About Jason Spencer
Jason Spencer has a tremendous enthusiasm for all facets of health, fitness and physical performance that stems from an athletic lifestyle from childhood. Jason was fortunate enough to compete in collegiate football and learned to love the challenges that physical activity placed on the body. As Jason progressed through his higher education and became increasingly aware of how science is applied to physical activity and how it reveals the benefits of exercise, he realized very quickly that he wanted to pursue a career that gives him the opportunity to teach others to compete, challenge, and push themselves towards something more valuable to them than anything else; health, fitness and self worth. Being a fitness professional allows Jason to do this for them and he is always incredibly grateful for that. Jason has a Bachelor of Science degree in Neuroscience from Muhlenberg College in Allentown, PA. Neuroscience and his acquired knowledge of the nervous system and muscle stimulation techniques has been extremely instrumental towards building a unique ability and feel for training the body for optimal form and function. As a personal trainer he is certified with ACSM (American College of Sports Medicine). He's also a strength & conditioning specialist with NSCA (National Strength & Conditioning Association). He has additional certifications in both kettlebell principles & techniques (Equinox), and Flexibility & Corrective Exercise (Swedish Institute of Health Sciences in NY). Jason has worked as a trainer and conditioning specialist in a variety of fitness facilities over the years such as: LA Fitness in Piscataway, NJ, the YMCA in Metuchen, NJ, and Equinox Fitness Clubs in New York, NY. He also does private in-home sessions all over the Manhattan area.