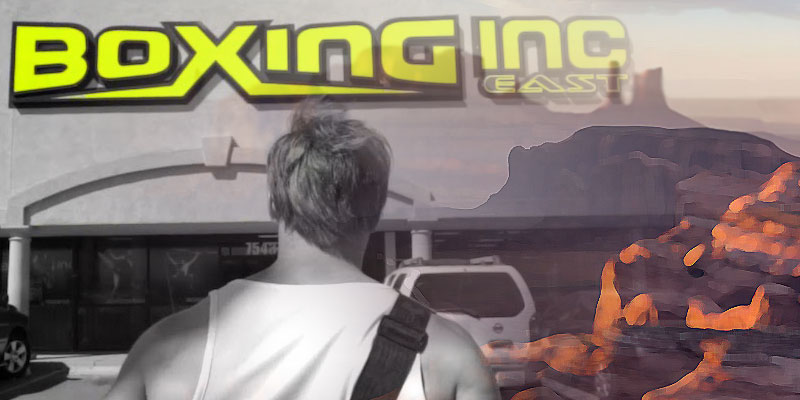 The new year is approaching and many of you will have resolutions that consist of better eating habits and a more rigorous exercise routine.
Arizona is one of the most beautiful places in the country to live, and outdoor activities are abundant 9 out of the 12 months of the year. For those brutal summer months, it's best to take your exercise routine indoors among the comforts of an air-conditioned facility.
Arizona is a big state, and Phoenix is one of the largest cities in the country, so if you have been considering joining a gym this year, here are a few great options to consider.
These facilities may not be near you, so the ability to join them may not be possible. If one of these gyms looks like a place you would like to train at, just call them and ask if they have a recommendation for a gym in your area. Many of these guys workout at multiple gyms throughout the state, from Phoenix to Flagstaff.
#1. Boxing Incorporated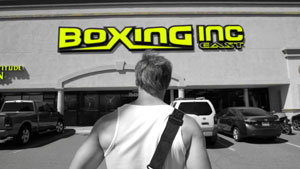 Possibly the best gym in Tucson, this takes the #1 spot for many reasons. There aren't many gyms here in the valley that offers so much for so little and has a successful business model like they do that has allowed for the expansion of the franchise to 3 independent locations.
Boxing Incorporated is active in the local community and has many athletes competing in local and national tournaments. They offer boxing, kickboxing, Muay Thai, Jiu-Jitsu, cross-fit, personal training, and plyometrics.
Boxing Inc isn't just for professional athletes, intact the majority of their members are weekend warriors. Everyday people with normal jobs that show up after a day at the office and train to stay in shape without ever competing in a tournament. They offer access to all these classes for a monthly fee of around $85 bucks. That is insane! I know of BJJ schools that that start at $150 a month and all you get out of that is BJJ. Really, in my opinion, this is the best deal in Arizona.
Not only are there plenty of classes to attend in a calendar week, but the instructors are also legit. The boxing instructors compete professionally, the BJJ coaches are Roy Harris Black Belts, the Cross-Fit crew competes regularly in tournaments, so you are learning from people that are in the mix and doing this at a high level. Boxing Incorporated has the classes, the instructors, and the price point to make it the #1 gym in Tucson and in the state of Arizona!
#2. Lifetime Fitness

Our favorite gym in Tempe, this is a little more corporate but offers an absolute ton of value for the monthly fee. This is more of a health club and offers the amenities that many desire in a gym.
From the moment you walk in you realize it's more of an experience than it is a workout. The locker rooms are large and spacious enough that it never seems crowded and there is even a lounge area inside the locker room.
Lifetime like most health clubs is equipped with basketball courts, squash ball, climbing walls, organized weekly tournaments, lap pool, sauna, swimming pool, water slides, day care, hair salon, deli, smoothie bar, and many other convenient amenities I have left out.
The top floor is dedicated to gym equipment and has everything anyone could ever need to achieve the ultimate workout. Rows and rows of cardio machines, free weights, machine weights, and interval stations make it the most complete gym in Tempe Arizona.
The price point is pretty reasonable, you get access to almost everything for about $90 a month and that includes daycare for 2 hours per day. They do try and up-sell you on the classes like cross-fit and boot camp style classes that are not part of the monthly fee.
The gym is solid, I really do like just about everything about it, just note that the sales team is pretty consistent with contacting you about specials and programs and that can get annoying.
#3. AT Academy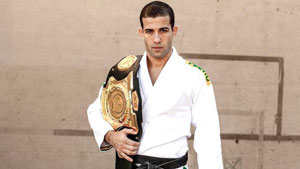 Hands down the best jiu-jitsu Tempe has to offer! The AT Academy is owned and operated by 5x World Champion Augusto "Tanquinoh" Mendes and is part of the Soul Fighters BJJ Association. This is not a traditional gym but offers an amazing opportunity for weight loss and general health.
Jiu-Jitsu is a grappling art, and training in it can be similar to interval training when you spar. Part of the class is focused on technique, while the other part is open sparring. This is a great cardiovascular exercise and promotes weight loss and a healthy lifestyle.
Set all the healthy benefits aside for a moment, how about the fact that you can learn the art of Jiu-Jitsu from a 5x World Champion that is actually from Brazil, and is teaching Brazilian jiu-jitsu! It would be like learning the art of sushi from a Japanese sushi chef!
This is another example of a gym that offers pro-level training for anyone trying to get in shape. Many of the students that train here are normal guys that stop in after work, many don't compete, and many just enjoy it as a hobby a few days a week.
For the more serious practitioner of the art, you can't better access to BJJ in Arizona than this. We checked the Google reviews online and it has a pretty positive feedback record from the local community.
The price point is a little steep at over $130 a month for unlimited classes. That gives you access to two classes a day, plus an open mat on Saturday afternoons. Again though, you are learning from a 5x World Champion, so if you are serious about your training and want to learn from the best than $130 a month isn't a big deal.
#4. Camelback Village Health Club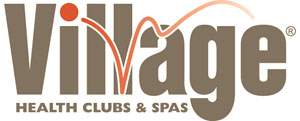 Maybe the most upscale gym in Phoenix, this is where you want to be if you want to rub shoulders with money. The prominent social figures and athletes in the Phoenix area can be seen at the Camelback Health Club in Phoenix.
This is another health club that has all the amenities you would expect from an upscale gym, just a little more extravagant, and a lot more expensive. The gym is known for its racquetball and squash ball courts and competitive leagues. They offer many different classes as part of your monthly membership that includes Zumba, Barre, Yoga, Pilates, Cycle, K-Circuit and more.
They also have extravagant locker rooms with everything you need to look good before walking out those doors and into the real world. The ladies room has vanities for makeup application, nutritionist, salon, and other pampering luxuries not listed here.
The fees here can put a dent in your pocketbook, but if you live in the area it's probably not much of an issue. The higher end membership requires a $1,200 startup fee and is about $175 a month after that. It seems like a lot of money for a gym if all you want to do is stay fit.
On the flip side, if you are looking to stay fit and socialize with some of the more affluent members of the community then this is where you want to be. There are  social get-togethers at the club that provide many the opportunity to socialize off of the gym floor and in an environment better suited for discussing business. Having access to this is a major perk and should be considered for anyone looking to grow their network while staying healthy.
#5. The MMA Lab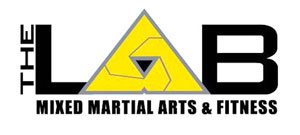 Possibly the best MMA gym in Arizona, this gym offers everything for anyone looking to train. From professional fighters to accountants, you will find all walks of life training here at this gym. They offer classes in Jiu-Jitsu, striking, lab-fit (interval training), and many youth classes like youth boxing, youth striking, youth wrestling, and private lessons.
The MMA Lab in Phoenix has built a solid reputation around a family friendly training environment that encourages physical and mental well being. The family atmosphere allows new students to learn and grow in an environment that is engaging and safe to learn in. While this environment allows it's members to learn and grow together, it's also a training facility for some of the greatest MMA fighters of this generation including former UFC and WEC World Champion Ben Henderson.
The schedule is jam-packed full of classes and the coaches look to be well rounded with some competing professionally. Pricing appears to be reasonable and the facility is pretty nice. The MMA Lab is a single location Gym located in Phoenix, Arizona.
The Bottom Line
Thanks for checking out our top 5 gyms in Arizona. From Tempe to Tucson, there is a gym out there for you! Don't let the indulgence of the season rest in your gut, get up and go join a gym today! You will benefit greatly from the camaraderie you will build and the mental and physical benefits can't be measured.
If a health club isn't something you have ever enjoyed, consider one of these gyms that offer sports training. There is something out there for you, take time out of your day and try some of the free classes these gyms have to offer. The only way to know is if you get in there and do it.
Best of luck to you all in the coming years, we hope you reach your health and fitness goals and continue training at the gyms you love!