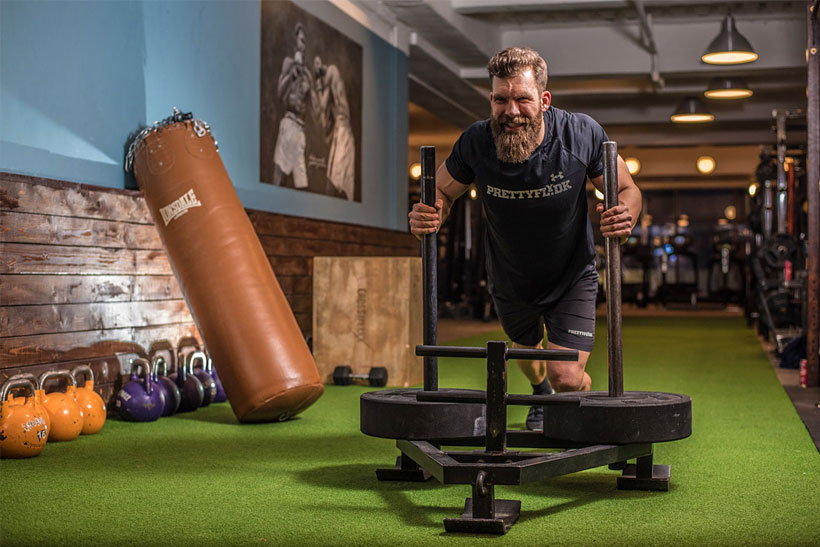 Staying fit is not only a regular hobby of tens of thousands of Houstonians, but it is also a rehabilitative necessity for many people.
With the growing trend of jobs that require technology, it is becoming more and more difficult to stay fit without a regular fitness routine. We sit at our computers during the day. We look at phone screens at work and home. We drive everywhere; we seldom move. This inactivity is leading to more disease and medical problems.
Movement is essential for the body, and staying fit helps prevent cardiovascular disease and many other medical problems. There are many ways to stay fit, whether it's cardio, or lifting  weights at the gym, yoga classes, spin classes, or running. There are fitness centers of all shapes and sizes in Houston. Here are a few of the most popular…
Lifetime Fitness
Lifetime Fitness is one of the finest gyms in Houston. Moreover, it is present in three locations, so no matter where you are in the city, you can join this fitness center. Lifetime Fitness offers group classes, training programs, tennis courts, swimming pools, a café, spa, and kid-friendly activities. It is a great place to go and burn some fat.
You can work out several times a  week, and the equipment is top notch. You can also take part in other activities, like swimming. The cafe is a nice touch for those who would like a light meal before or after your workout. There are also nice facilities for the kids, which makes Lifetime Fitness a great place for an all-round family workout session.
The League Training Centre
Anyone who wants to up their fitness quotient should try this elite training facility. The League does not joke around, the people here mean business. From the front desk to the trainers, the staff is fun and intense.
This gym is well suited for anyone who wants to improve their workout regime. But it is also a good option for beginners. If you wish to focus on cardio, strength training, or your core strength, they offer these services and more. Anyone can visit and take up the intense 45-minute workout that makes the League popular in Houston.
The Downtown Club at the Met
Anyone who wants to have a wholesome experience better become a member of this gym. It also provides the facility of a restaurant and conference room.
The gym has a boutique feel to it, which means it is unique, and offers one of a kind facility. Even the small touches like lemon water instead of tap water are a refreshing addition to a good workout. The gym is high-end and has a selective crowd. So before joining, you must decide whether the club is right for you. You can join the gym facility of the Downtown Club; it currently has two locations in Houston.
Orange Theory
Orange Theory is more than a gym; it is a training center. The place offers HIIT (high-intensity interval training) sessions. Moreover, the coaches here are as interested as you in helping you achieve your fitness goals. The place here is suited for anyone who wants to work on their fitness. The commercial lighting in the Houston location is also dimmed and tinted orange to create the same effect.
You do not have to think of what you want to do beforehand. But the coaches here will train you according to a regimen that gets results. Orange Theory members boast great results with the HIIT workouts they do every day. The gym is open till 9 at night, and there is only one of its kind in Houston.
Powerhouse Gym
Powerhouse Gym is a place where you sweat. It isn't a comfortable place where you can relax in air conditioning. Powerhouse Gym is an old school gym with standard metal equipment. You will workout and sweat like a pro athlete. Members of Powerhouse Gym can leverage trainers that can take you to the next level.
The owner is dedicated to fitness, and the gym fees here aren't that high. You pay $25 monthly, and $18 if you are a military vet. Anyone who is into old school bodybuilding will love this no-nonsense place.
The Bottom Line
There are dozens of fitness centers in Houston, and the surrounding area. With over 2.3 million  residents, Houston can afford to accommodate a large number of residents in the growing  fitness industry. The best way to find the closest Houston fitness center is to do a Google search and make sure you check the reviews to see what others are saying about the center.
About Shannon Clark
Shannon holds a degree in Exercise Science and is a certified personal trainer and fitness writer with over 10 years of industry experience.