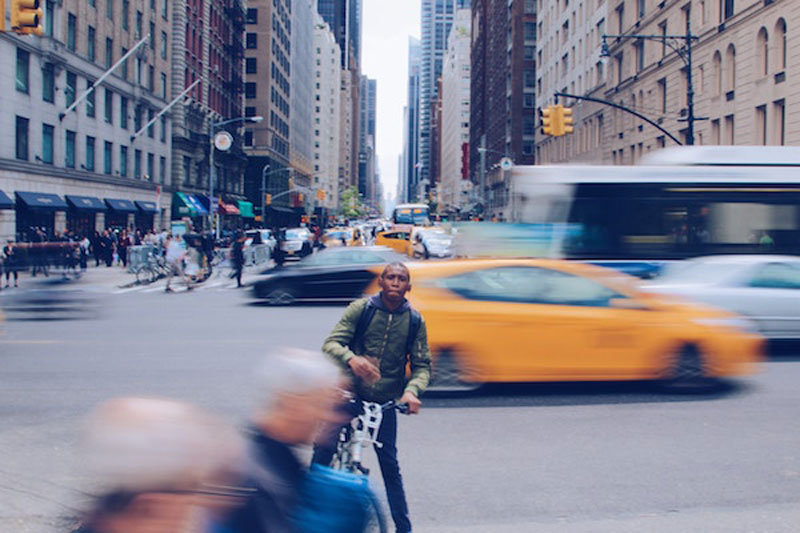 I decided to go for hybrid bikes for commuting after being constantly frustrated by Uber. I was hell-bent on trying something new even though I had no idea what I was getting into. At first, I was confused by the various types of bicycles being sold on the market. Some of them included mountain bikes and specialty bikes. I settled for hybrid bikes after doing extensive research. Since then, I have been enjoying several benefits that have made my life far much better than before.
6 Reasons Why I Do Not Regret Switching to a Hybrid Bike
Here are some of the reasons why I do not regret switching to a hybrid bicycle.
#1. I have saved some money
Back then when I was using Uber to get to school, I was spending $20-30 on a daily basis. Sometimes, I would pay around $900 a month; which is a bit expensive. With the hybrid bicycle, I do not have to spend any money on transport expenses. This allows me to have some cash to buy snacks at school and have some pocket change. I can also go out whenever I want; without asking for money from my parents. Again, I can save some money that comes in handy in case something urgent comes up.
#2. I arrive at school on time
Another advantage of using the best hybrid bike is that I always arrive at school or work on time. Before I started using the bicycle to commute, I was always worried about getting late due to traffic jams. Using cars also causes delays because they have to stop often to pick up or let off passengers.
For instance, a research that was done in San Francisco, by the county's transportation authority, shows that transport companies were responsible for 51% increase in car delay hours between 2010 and 2016. These organizations were Lyft and Uber. If one does not want to get stuck in traffic when going to work or school, they can look for safe and fast means of transport; like quality hybrid bikes.
#3. I achieved physical fitness
I have also realized that one of the perks of owning a hybrid bike is that you get to grow physically fit. I feel skinny now, and my metabolism has gone way up. Cycling to and from school is my daily exercise routine now. I don't have to hit the gym anymore to stay fit and healthy. If you are also seeking to become fit or lose some extra pounds, you can purchase a bike for commuting. You will start noticing physical changes after some time.
#4. It helps me relax
Furthermore, relaxation is another benefit of using hybrid bikes for commuting. Cycling to and from school helps to keep hormones like cortisol and adrenaline in check. It enabled me to feel less stressed and anxious. When my mornings were terrible and I could not wait to get away from home, riding my bicycle made me feel a lot better. Consequently, I was able to concentrate on my activities at school and become more productive.
#5. It is comfortable
An uncomfortable ride makes you feel exhausted even when you've been riding for a few minutes. I loved my hybrid bike because, with it, you do not have to feel any of that. It comes with a comfy seat and quality tires that allow for a smooth ride. It also enables me to use various terrains regardless of the weather. When purchasing your bike, ensure that it is the right size, and the hybrid tires are durable. If you are replacing them, make sure that you get the perfect ones for the bike lest you ruin your cycling experience.
#6. It came with extra accessories
Another reason why I do not regret ditching Uber for hybrid bikes is that they come with several attachments that are quite helpful. For instance, most of them have bottle holders. This means that you do not need to put your water bottle in your backpack when cycling. Others have a basket at the front. You can use it to carry some of your stuff; like phones, hats, sweaters or even your school bag.
4 Things to Consider When Choosing the Best Hybrid Bicycle to Commute
When buying my bike for commuting, I had to consider several things. This helped me find one that I love and rank as one of the best on the market.
#1. Size
This is one of the major things that you have to consider when purchasing a hybrid bike. Choose one whose size is ideal for your body. If you don't, you are going to be uncomfortable when riding.
#2. Frame
What type of material is used to make the frame of your hybrid bike? I had to consider this factor because it affects the quality of the bicycle. A steel frame is durable and strong. Even though, it is a bit heavy. Hence, if you go for it, you should be comfortable with the bike's weight.
There are also aluminum hybrid bike frames. Most cyclists prefer them because they are tough, rust-resistant and they guarantee smooth riding. You can also find carbon frames. They are lighter than the aluminum frames.
#3. Seat
You also have to think about the seats that your hybrid bike has. They will affect how comfortable you are when riding to school or work. Ensure that they are padded to provide maximum comfort. You can also choose one with suspension seat posts that are great for absorbing shock.
#4. Gearing
I can also recommend that you look at the gearing on your commuting bike. Ensure that the gears are built for purpose and quality. This enables you to ride for long distances without experiencing any problems.
The Bottom Line
I can advise you to choose ​hybrid bikes for commuting​ if you are tired of traffic delays. With such a bike, you will never be late for school or work. You can forget about incurring transport costs every day. Furthermore, this can be your path to physical fitness. You don't have to exercise daily at home or go to the gym. Cycling is also a great way to relax especially when you are anxious. When you are out there choosing your bicycle, you should ensure that it is durable, comfortable and has sturdy frame