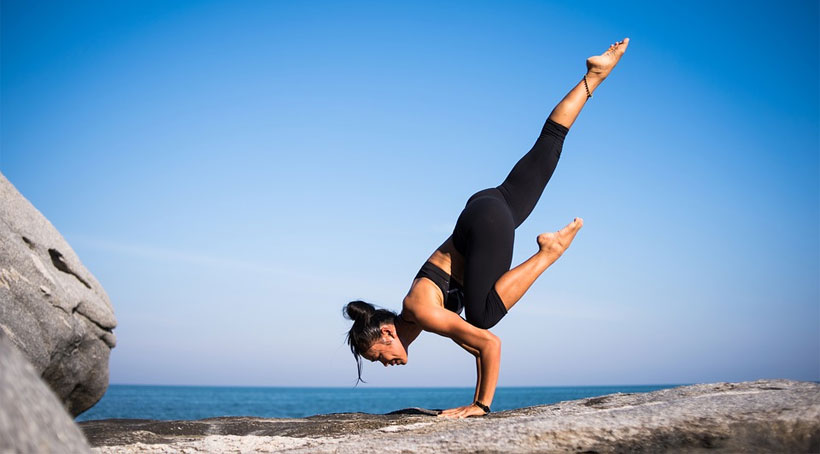 Going to the gym is one thing; actually benefiting from going to the gym is another story. Do not let your choice of clothing be the reason for a failed workout.
Although your choice of clothes is dependent on the sport you are doing, comfortable clothing guarantees faster results. And results are what every fitness enthusiast wants, right?!
Here's a complete guide on how to find the most comfortable clothing for sports and yoga.
What is Comfortable for Outdoor Sports?
For those engaged in outdoor sports, your choice of clothing will differ with the season. Regardless of the weather, be comfortable and keep working out using these tips.
During hot days, choose lightweight and breathable clothing. Its fabric easily wicks sweat away.
When the weather is cold, go for warmer clothing. But remember that you will be working out and exercise increases metabolic rates and body temperatures. So, it is better to dress in layers that you can easily remove.
For wet days, ensure that you wear or carry along clothing that will protect your body from sudden rain.
What is Comfortable for Yoga?
Yoga is a mental exercise. If you are in clothes that keep distracting your poses and stances, you might not be able to attain that body-mind connection that you desire.
For comfort's sake, sometimes you may be advised not to shop for your workout clothes online. This is because comfortable clothes have to perfectly fit your body shape and size, and shopping on online stores will not allow you to fit the clothes before purchasing them. This means you may end up buying buggy, uncomfortable clothes.
Here are tips five on what clothes and gear to use when performing yoga. The right wear will make a big difference in your poses and overall performance.
1. Replace the regular bra with a sports bra.
When doing floor exercises, the hooks on the back may dig into your skin and that is definitely not comfortable. Underwire bras can also inhibit movements during yoga sessions.
2. Choose tank tops over loose t-shirts.
Tank tops help to easier cool off and due to their cozy fit, they absorb sweat more effectively. Wearing loosely fitting t-shirts will make back bends difficult since they may come in the way by hanging over your face.
3. The yoga pants vs leggings
For beginners, leggings are preferred over yoga pants. Leggings fit well and will help in checking your body movement and position as you learn various yoga positions. More advanced yogists can wear zumba yoga pants or even Harlem pants to classes. Because leggings are body fitting they are more comfortable for you since you will not have pieces of coming in the way of your yoga lessons. You can even choose one of the printed leggings  you own for your yoga workouts.
4. Choose lightweight gloves.
Although most practice yoga with bare hands, those with sweaty hands should go for lightweight gloves that can easily stretch. They will help increase your grip and reduce slipping.
5. Appropriate wrist supports for yoga
If your wrists hurt from the yoga classes, using an appropriate support for your wrist will help in stabilizing and supporting the wrists during the entire session. Proper alignment of your arms and body can help to prevent such cases.
What is Comfortable For the Gym?
Whether you are going to the gym or own a Total Gym Fit at home, always choose printed leggings for women that will make you feel comfortable and confident.
Working out will make you sweat. Thus, your choice of gym shorts, gym pants, gym leggings, t-shirt, top tanks, and the like should be clothes that are breathable and lightweight to ensure you easily dry off. Clothes made of cotton are highly recommended since they pass these criteria.
Men should go for mesh work out shirts and pants which are comfortable and breathable. Also, a well-fitting sports bra that provides the best support is crucial during upper body and arm exercises for women. It will be comfortable and will also help with your confidence in the gym.
Having a pair or two of some of the best workout pants will greatly improve your performance at the gym. Choose looser fitting pants if you will be making a lot of movements. No one wants their pants ripping off in the middle of a workout. It can be quite embarrassing.
Regardless of the type of exercise, never undermine the value of choosing the right kinds of shoes. A lot of work out related injuries can be prevented by simply wearing the right shoe.
The Bottom Line
The goals of exercise are to get a better body, improve your health, and boost confidence. Comfortable workout clothes will make it easier to achieve these goals.
About Shannon Clark
Shannon holds a degree in Exercise Science and is a certified personal trainer and fitness writer with over 10 years of industry experience.