Healthy Aging & YOU – The Keys to Healthy Aging
"Becoming an Example of the Change You Wish to See in the World"
My goal is to run a 6 minute mile on my 80th birthday. I set it when I wrote my book "On Turning 60: Defining my Life From Now On" in 2006. I started running "birthday miles" years ago as a way of challenging myself and learning more about myself – mentally, physically – and spiritually.
I started a running program during my freshman year at Syracuse University in the fall of 1964 as a way of relieving the stress of living a new and alien environment (I am from Hawaii). My life since then has centered on remaining fit and strong and for the most part I have succeeded beyond my wildest imagination. The purpose of this article is to examine the fundamental principles I have used during the past 48 years to arrive at this moment in time.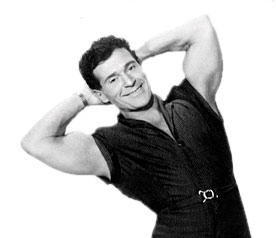 I am an example of the change I wish to see in the world – just as one of my heroes Jack Lalanne was during his long and amazing lifetime. This is the first principle of healthy aging: Commitment to a purpose that transcends your own life and encompasses significant change by the way you live out your vision as what is possible.
The vision I have is one of a world where we each are accountable and responsible for our choices every day of our lives and that are made in the present. Being in the present is one of the keys to healthy aging for it is truly a "consciousness issue" when we feel the power in our choices and know that there are always consequences – even when we "choose NOT to choose". Defining your purpose is critical to remaining vital in our later years and supporting it with positive action reinforces the driving emotional and spiritual forces behind it. Set your course early in life and see what happens as you grow.
My life is built around training mentally, physically and spiritually each day. I find that in moments of quiet meditation and prayer I access my inner potential through my thoughts and feelings – and these include my fears. My most significant fear at this point in my life is NOT doing what I was sent here to do and this captures for me the true importance of training each and every day of my life.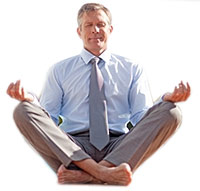 I am prepared to share my message through my mid 70's – and beyond – because I know it is the reason I have spent the last 66 years  learning what it is I am here to do. Retirement does not even enter my mind as it is the thing that I believe leads to an early death.
If we are to truly tap our potential in life we MUST be willing to spend our later years sharing our wisdom and passion with others when we truly DO know ourselves. Being authentic takes time and effort and energy – it is something to be treasured because if we become our message then the world will shift with us and make new choices that enhance our total quality of life.
Finally, the fitness I enjoy today represents all the "inner work" (and of course the training sessions as well) that I have done since 1985 when I found my own spiritual path. Suffice it to say that on this journey I have learned a great deal about myself and why I am here. I am training hard with my both my running and weightlifting programs and learning about my potential in the process.
I recently experienced a "breakthrough" by completing my 7 mile run (on the treadmill) in 38:44 which translates to an average of 5:33 per mile! I have averaged under a 6 minute pace in most of my workouts in the last two months which of course means that I am on track to achieve my future objectives – IF I don't get hurt or sick. I am still very passionate about my running and over the past 48 years I have run approximately 70,000 miles – 98 percent of those miles outside on the roads or the track. Running has been my constant companion throughout my life and because I committed to it early in my life I am here today – ready to serve those that never had the opportunity to learn what I have learned throughout my life.
This is the first of what I hope will be many articles on the subject of healthy aging from my perspective as both a personal trainer over a 22 year span – and as a runner of almost a half a century. I am passionate about my future as a result and am ready to engage in the dialogue that will someday give us the answers that we all seek when it comes to getting "older" – not OLD!   Nick Prukop – [email protected]
See Also:
Website: HealthyHappyFit.com      Email: [email protected] Nick is an author, teacher, and speaker and has been a certified personal trainer and lifestyle and weight management consultant since 1992. He is currently recognized as a master trainer by the IDEA International Health and Fitness Association. He has been a runner since 1964 and has accumulated over 60,000 miles in that time.